Photos by Margarita Yoko Nikitaki
Margarita Nikitaki Takes Claustrophobic Photographs of Athens' Cityscapes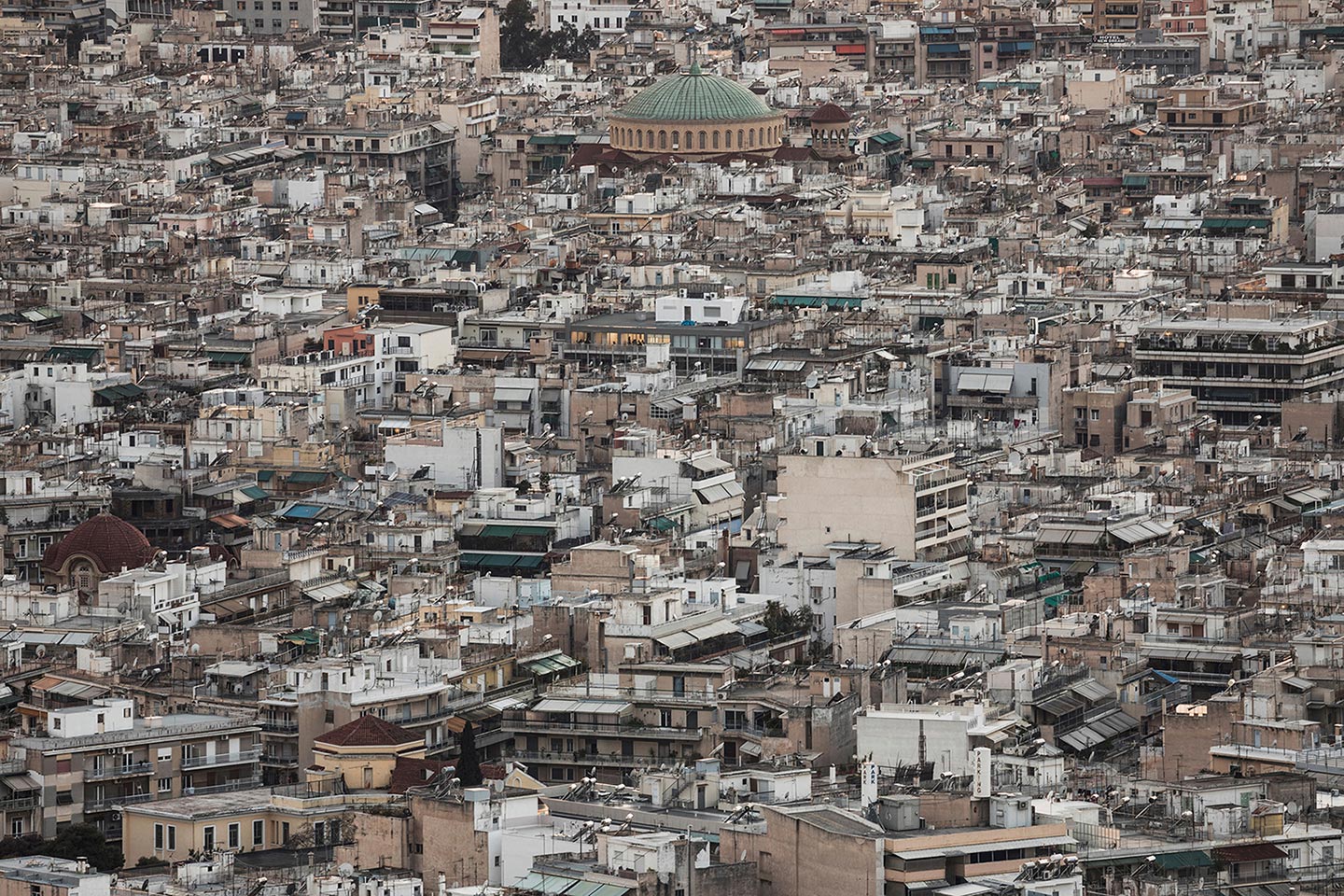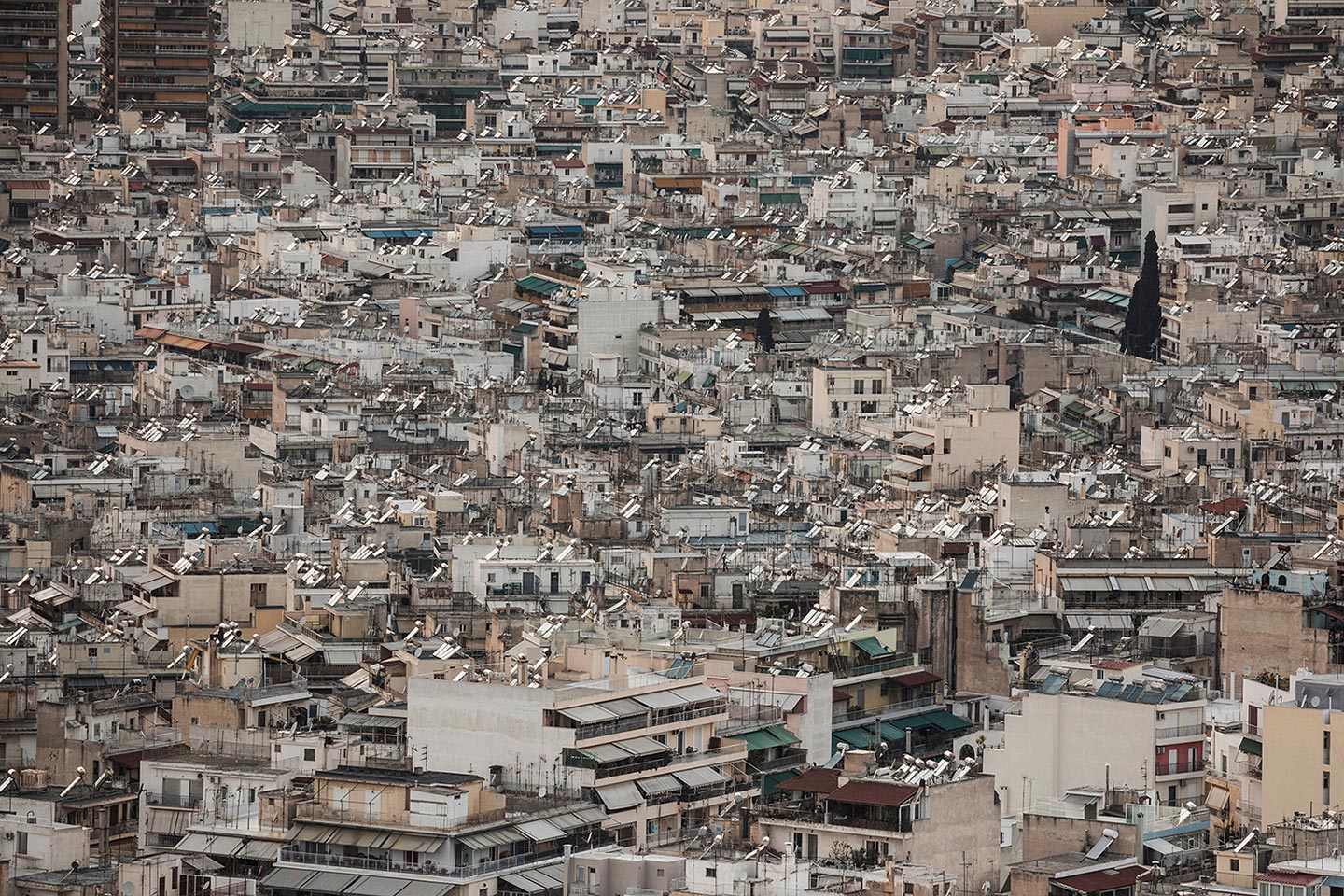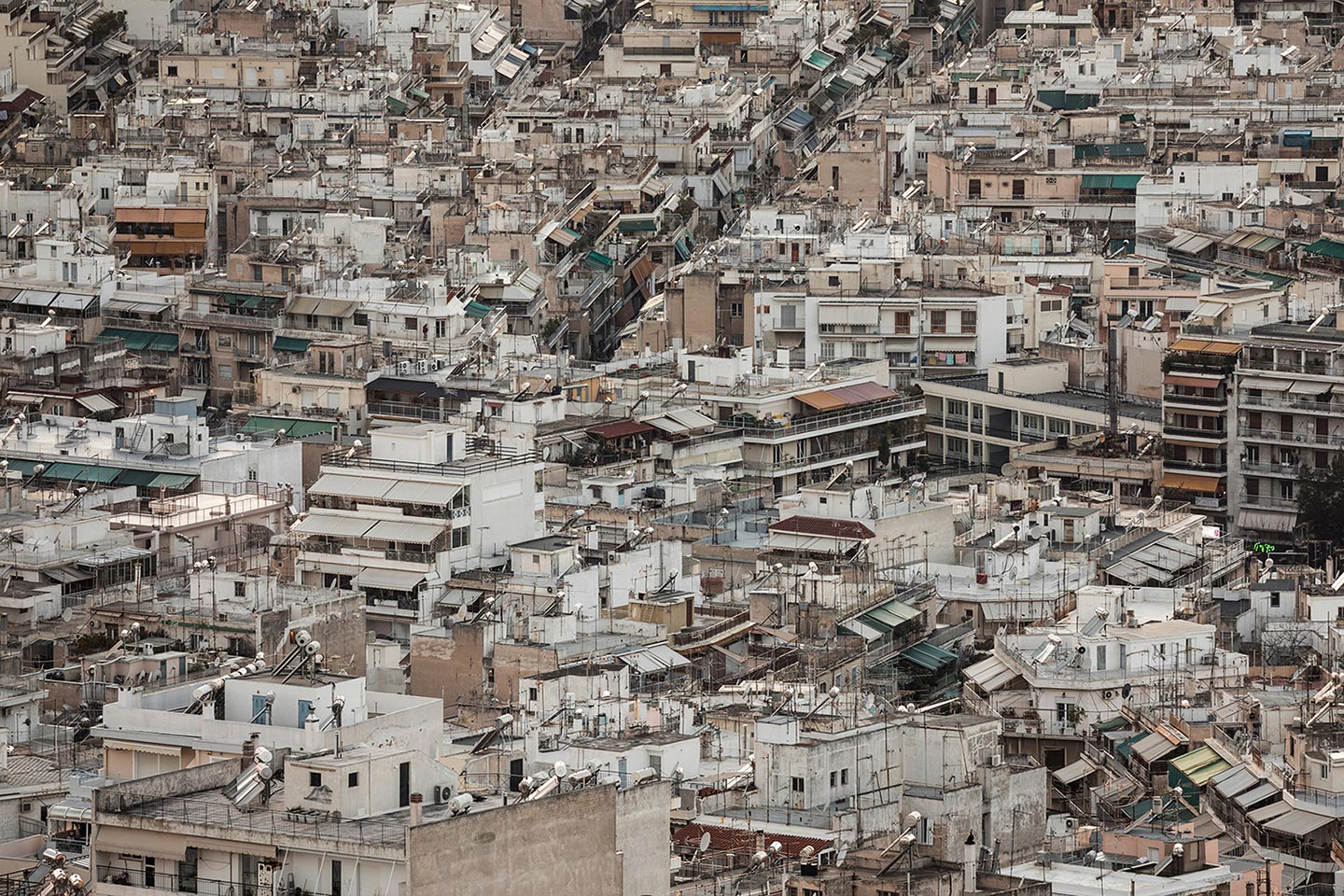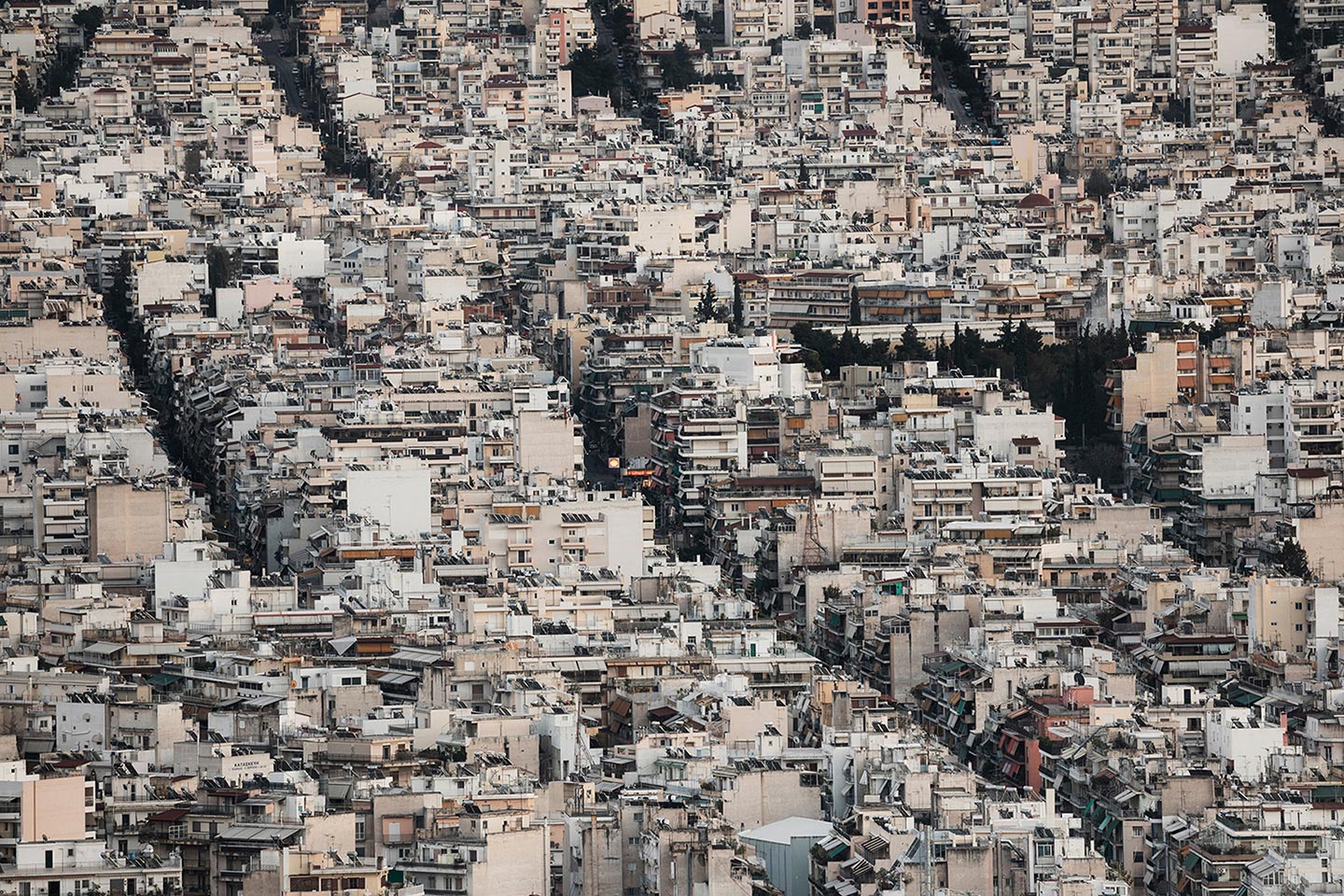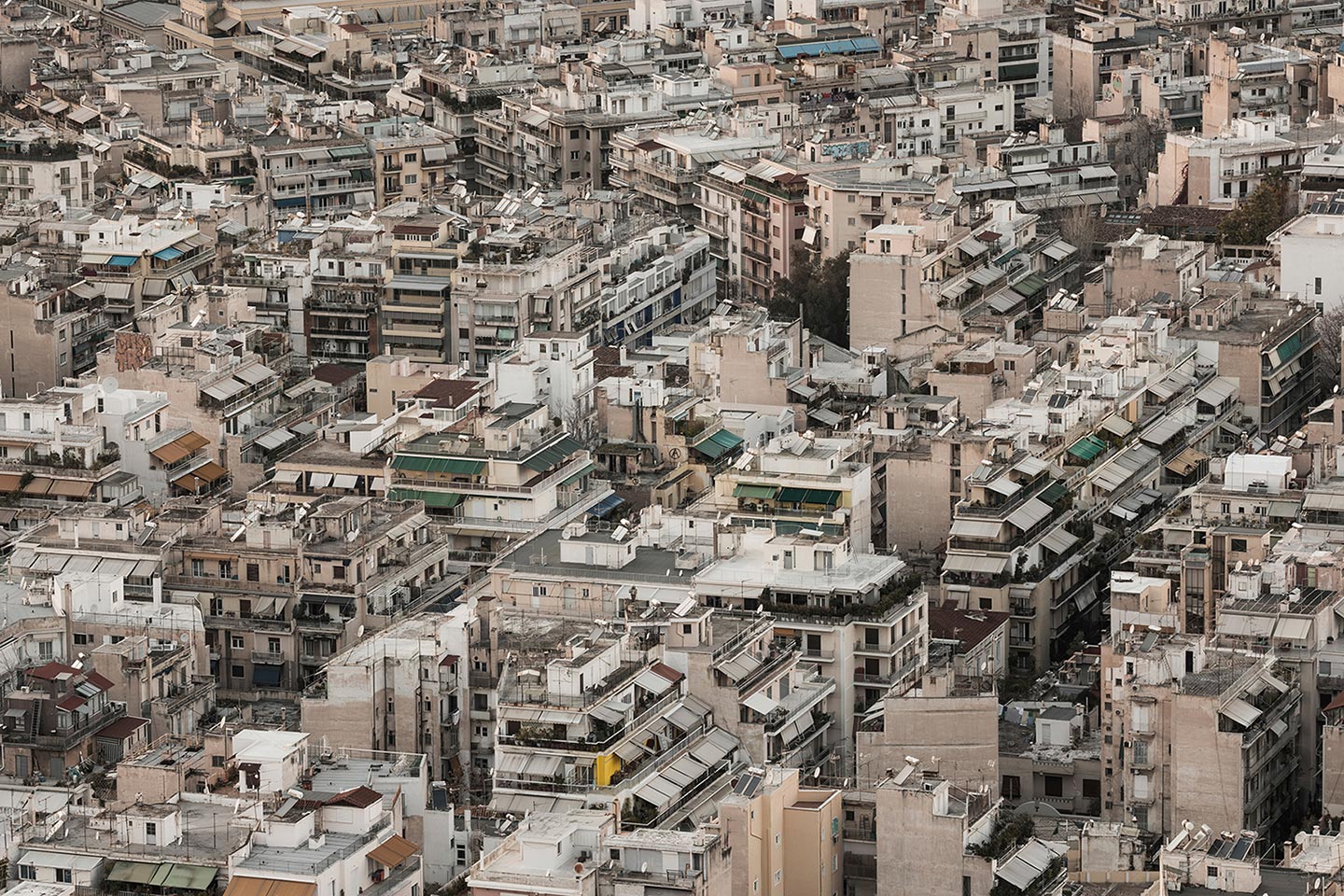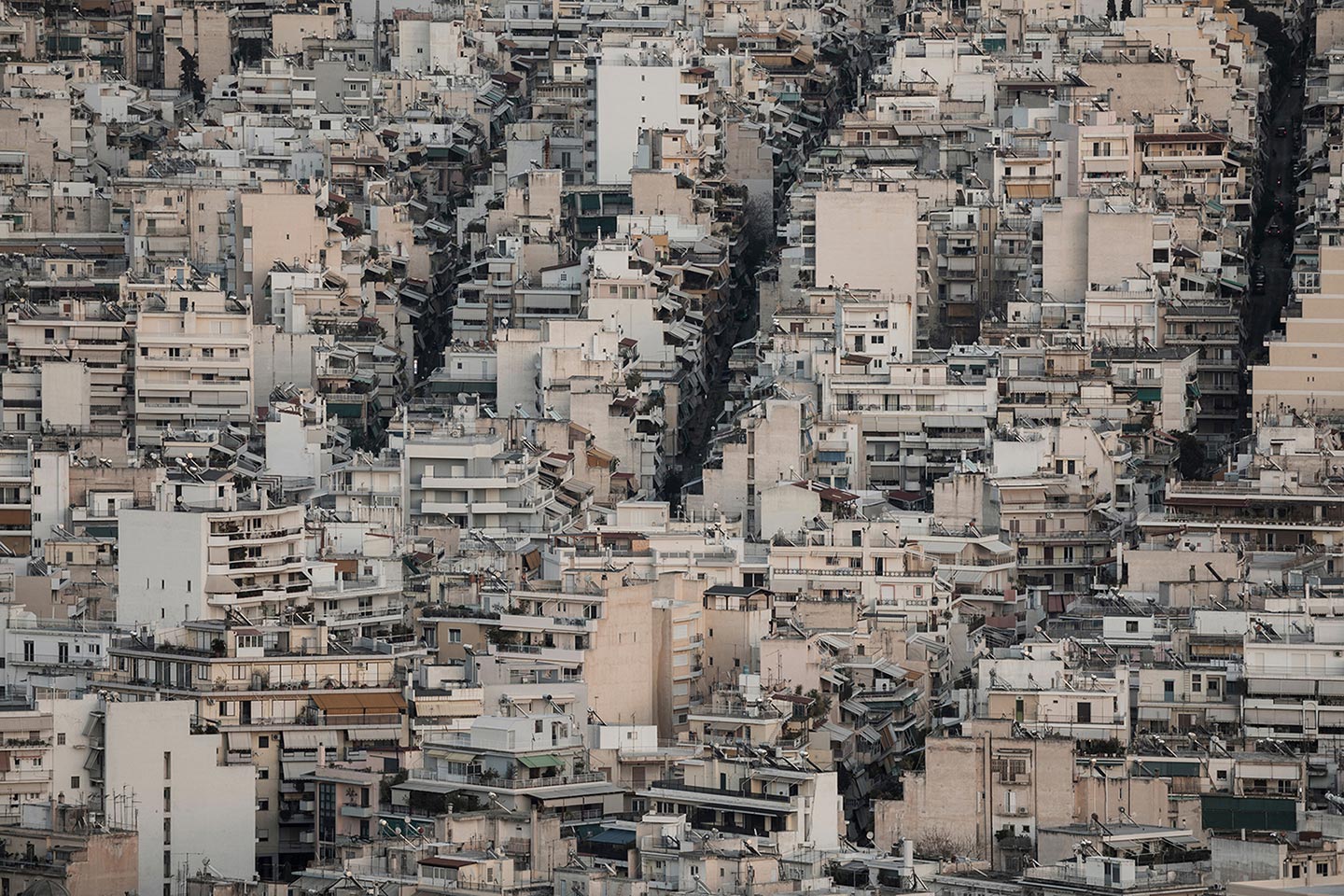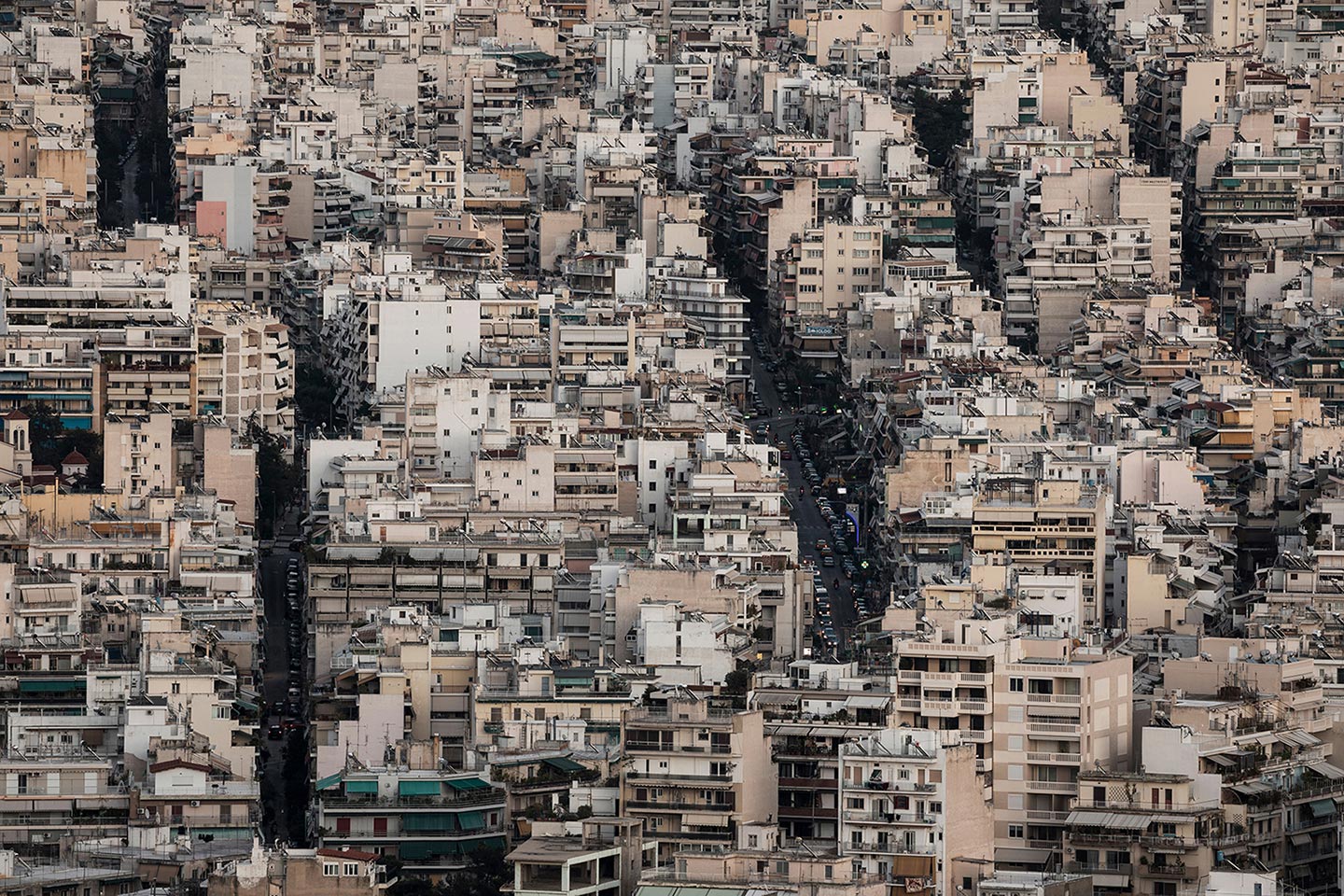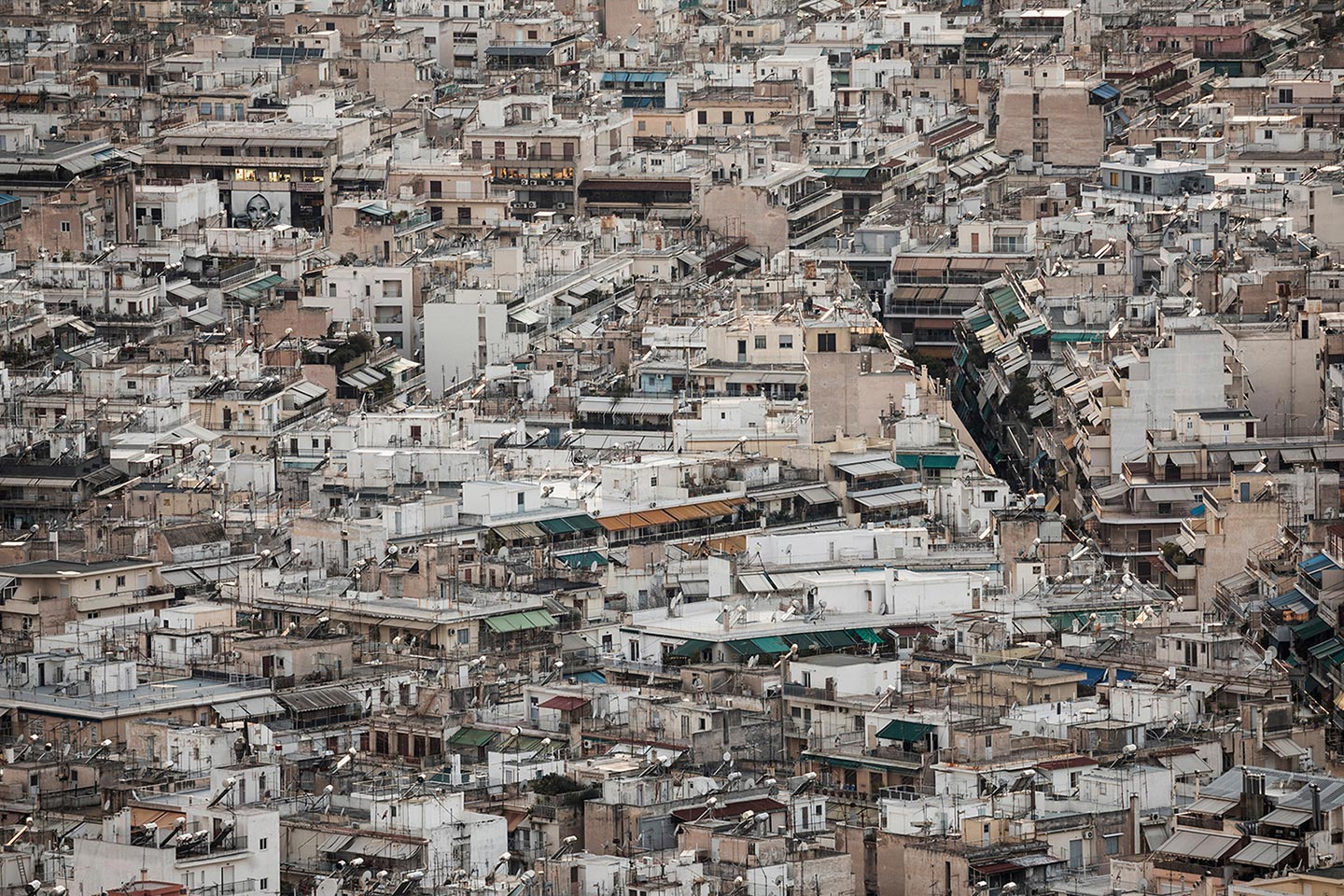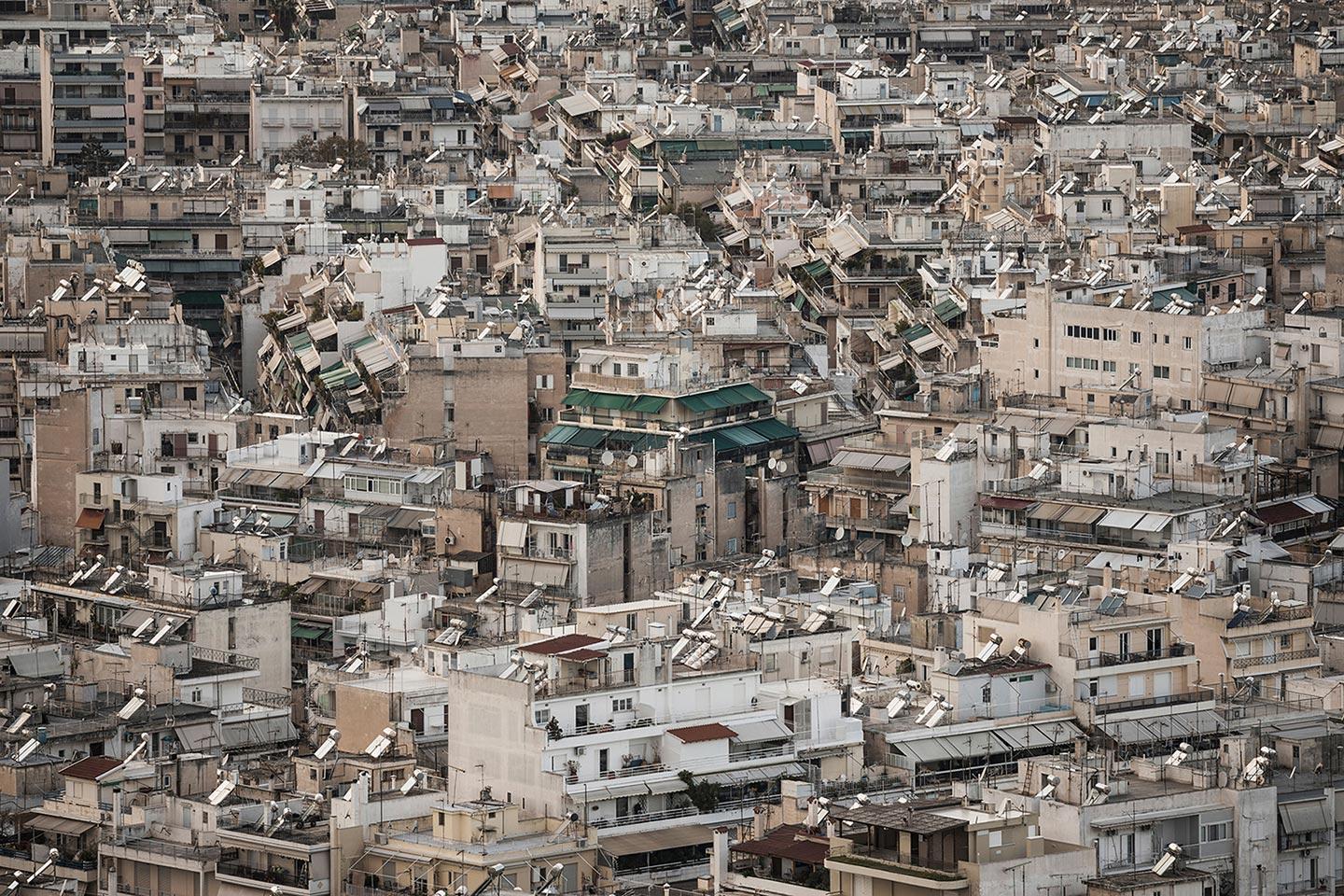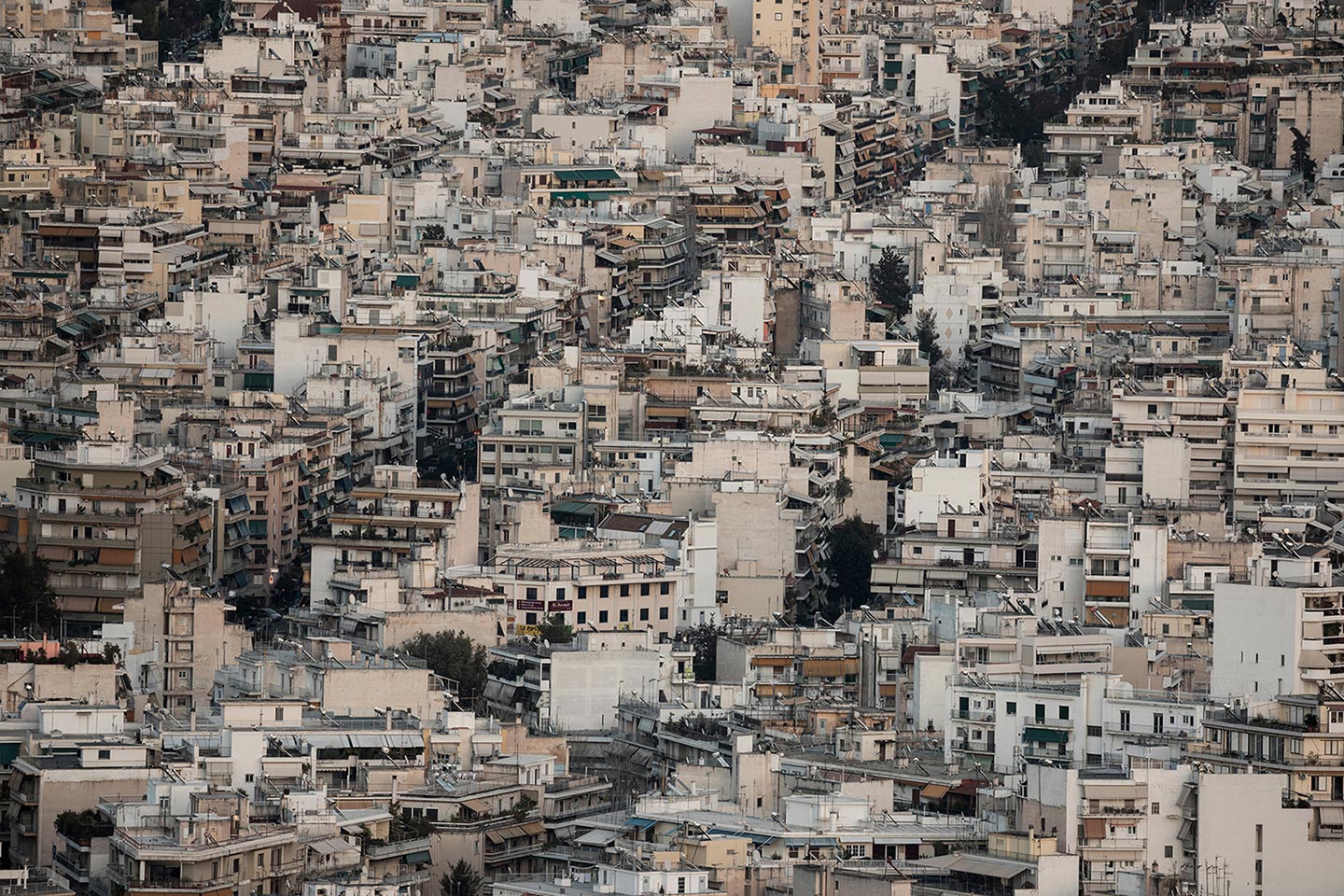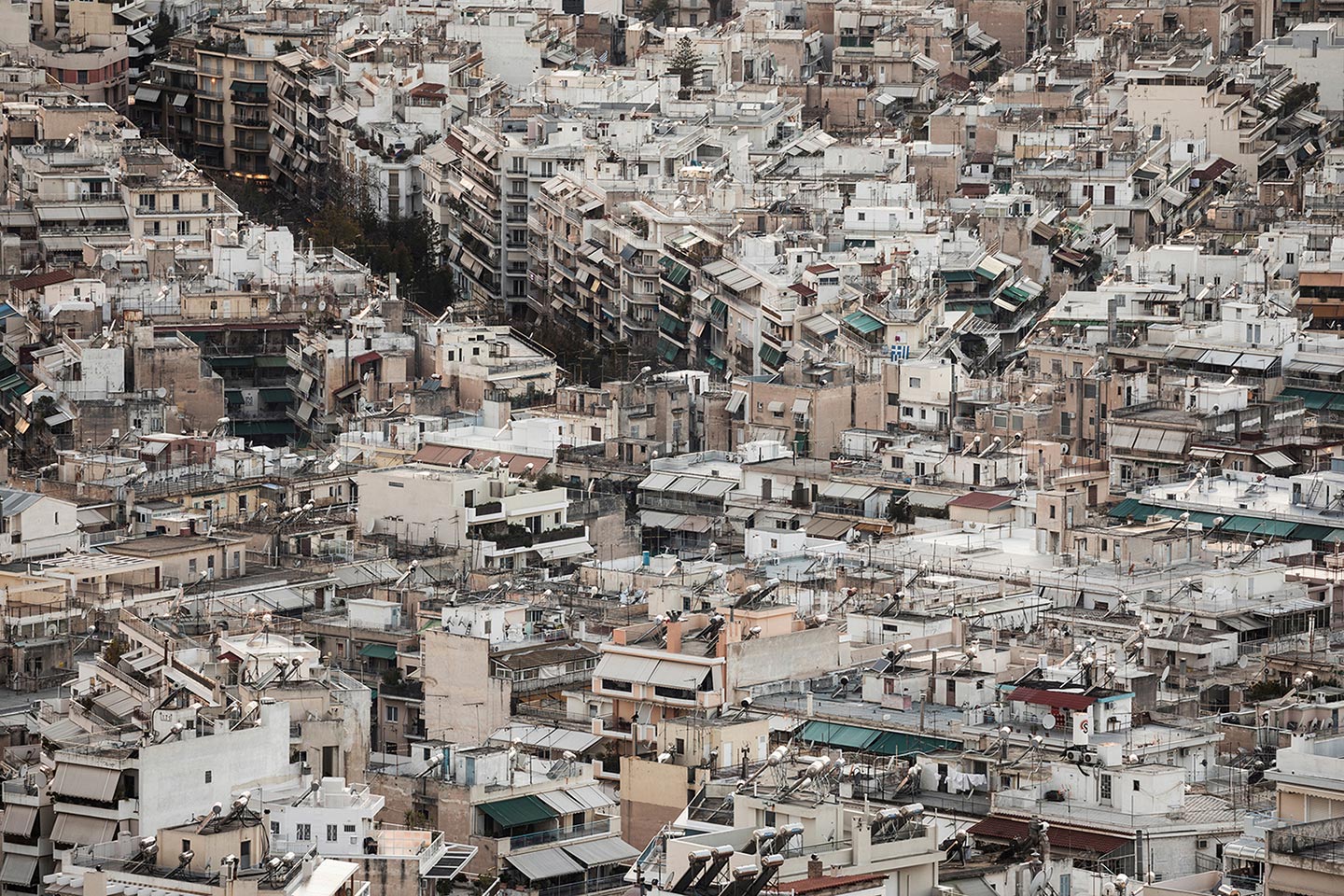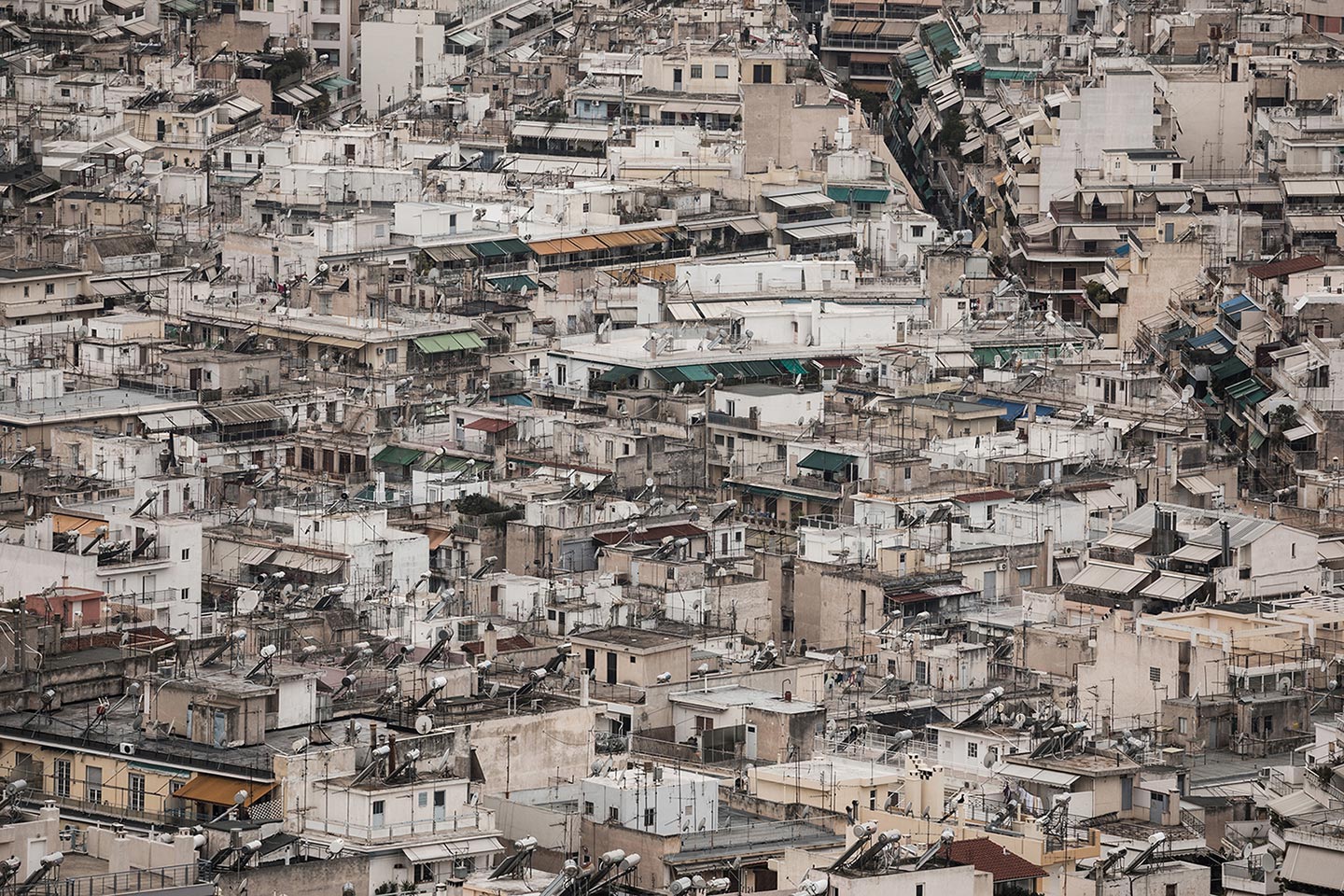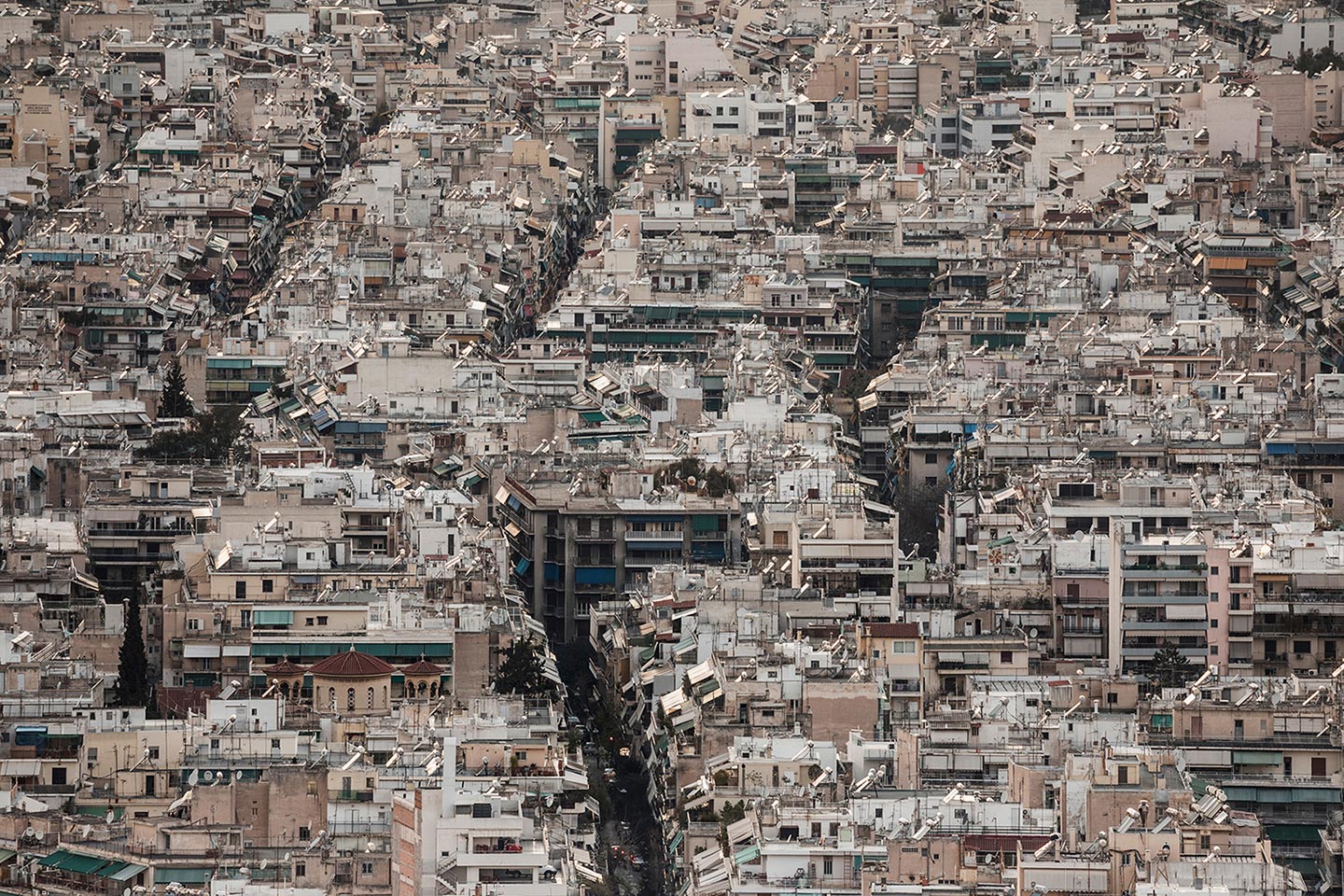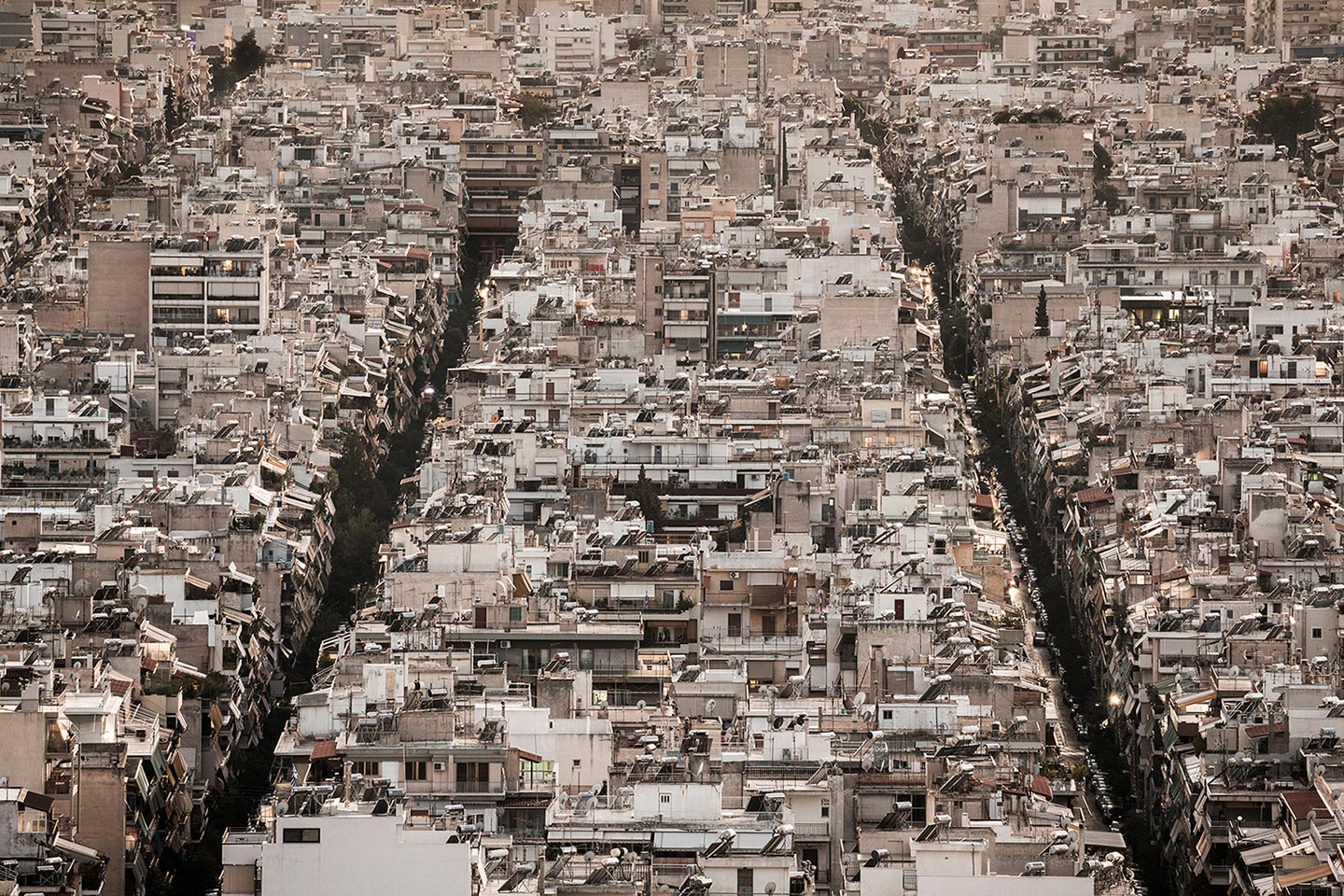 Soil by 40 year-old Greek-Japanese photographer Margarita Yoko Nikitaki is a photographic project shot in Athens, Greece's capital city. "In the images we see a series of condensed, homogeneous and grey stacks of constructions, streets and city blocks that seem to be colliding with each other into a mass devoid of a horizon," Margarita explains. "The pictures show the extensive densification of the Athenian cityscape that has been taking place over the last 100 years. What the images don't show is that Athens is actually surrounded by four large mountains and several hills, but at ground level the bare soil has been replaced by cement, and the horizon has been replaced by the urban skyline."
Margarita reached the top of Athens' hills to observe the city as she looked for ideas on how to visualize the effects of human intervention. "I realized that, seen from higher up, Athens no longer had its familiar form, and started resembling something else. Through my telephoto lens, which sort of operated like a microscope, I could see how artificial constructions had transformed the landscape into an eerie and mesmerizing ecosystem of rivers, gorges and hills made of concrete."
"My intention was to explore the dystopian phenomenon of sprawling urbanization and the way it devastates natural landscapes," Margarita says about her reasons for creating Soil. "I wanted to find a new visual representation of a topic we have become desensitized to. I think it is important to be able to take a step back and understand what the world we spend our lives in really looks like by seeing it from a completely different viewpoint. I hope viewers will experience—rather than observe—the density and absence of a horizon in my images, both literally and figuratively." The work is currently on view at Athens Photo Festival as an installation consisting of a large-scale photograph (sized 3×4,5m) and as well as a large-scale photobook placed on the floor nearby the print.
Margarita's main interest as a photographer is "to comment on the human domination on nature, on the relationship we establish with our environment and the other living creatures that inhabit it." She finds great inspiration in "social anthropology essays and ethnographic monographs which study the norms and values of societies, the relationship among groups with nature, social structures and the human condition. As for specific references,Godfrey Reggio's film Koyaanisqatsi: Life Out of Balance is a work that has timeless effect on me." Some of her favorite contemporary photographers are Sophie Ristelhueber, Alessandra Sanguinetti, Rinko Kawauchi, Rineke Dijkstra, Εvgenia Αrbugaeva and Sophie Calle. The last photobook she bought was Ravens by Masahisa Fukase.
Margarita's #threewordsforphotography are:
Dense. Pulsating. Stillness.