Photos by Kate Molenkamp
Spot the Differences — A Westerner's Travels in South Korea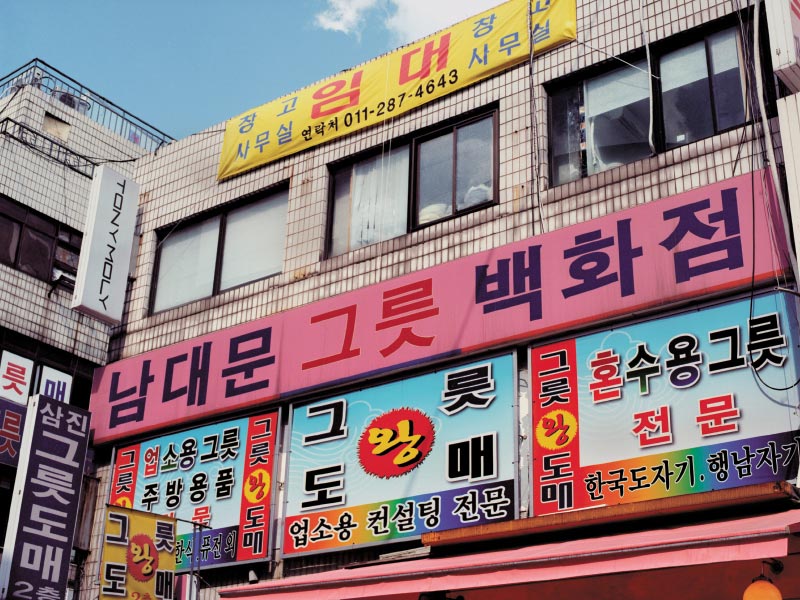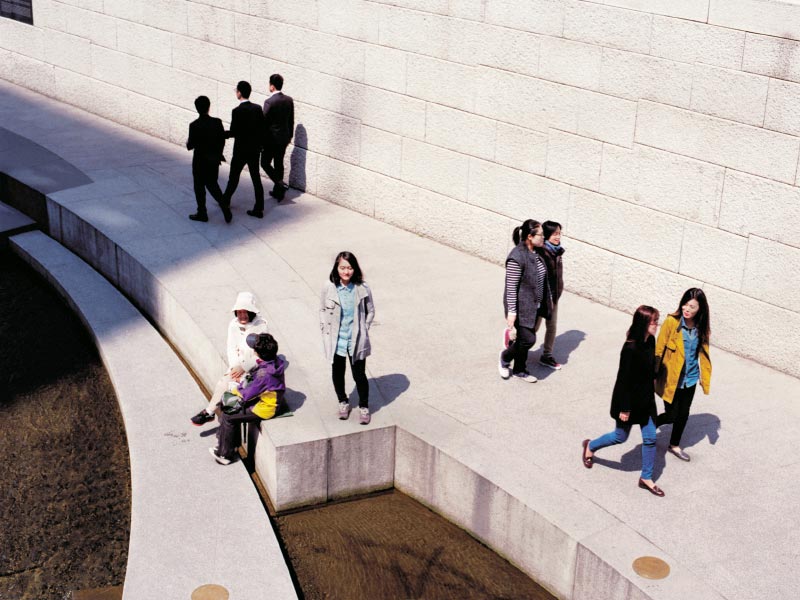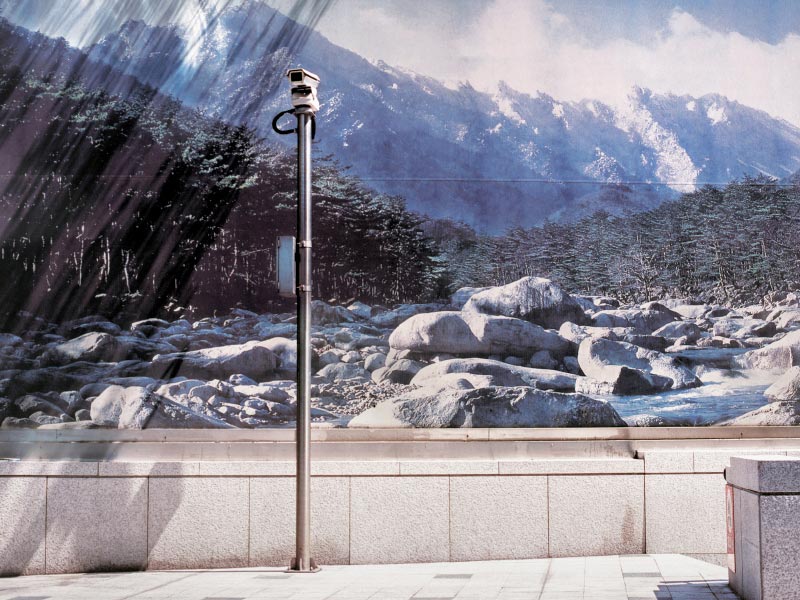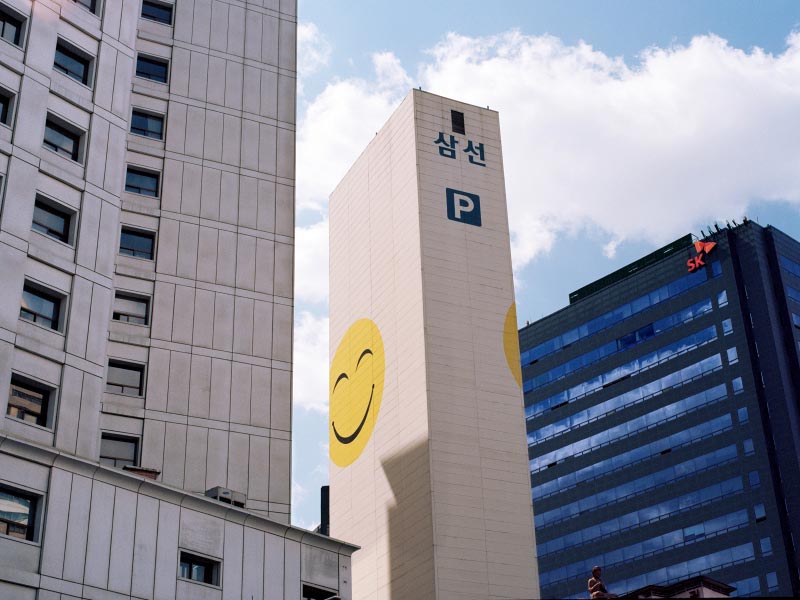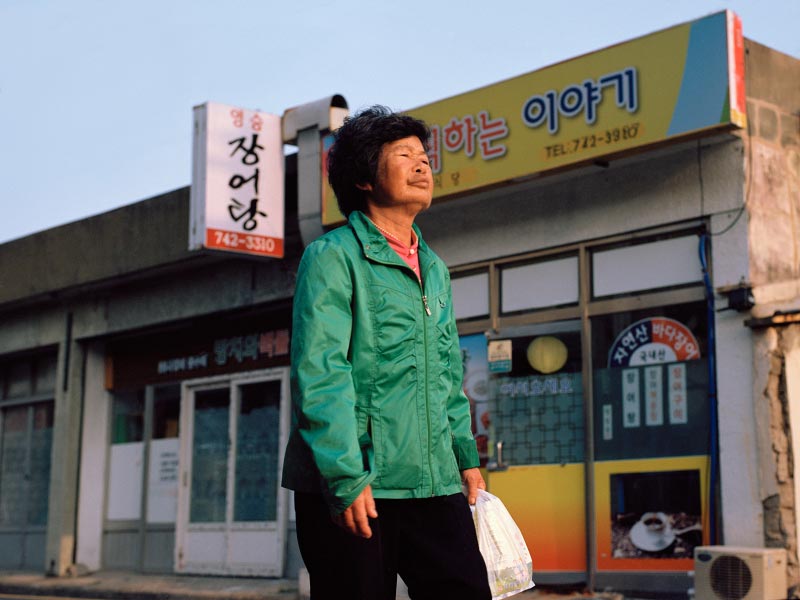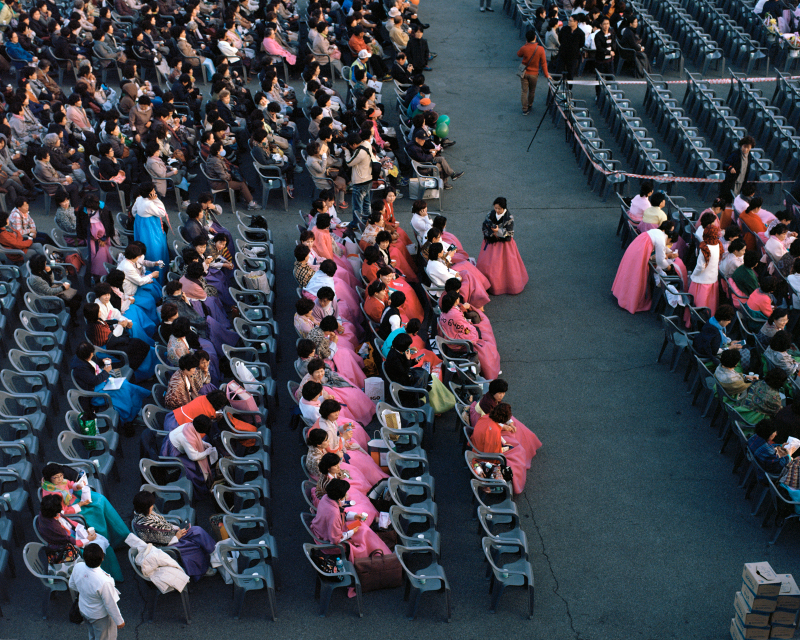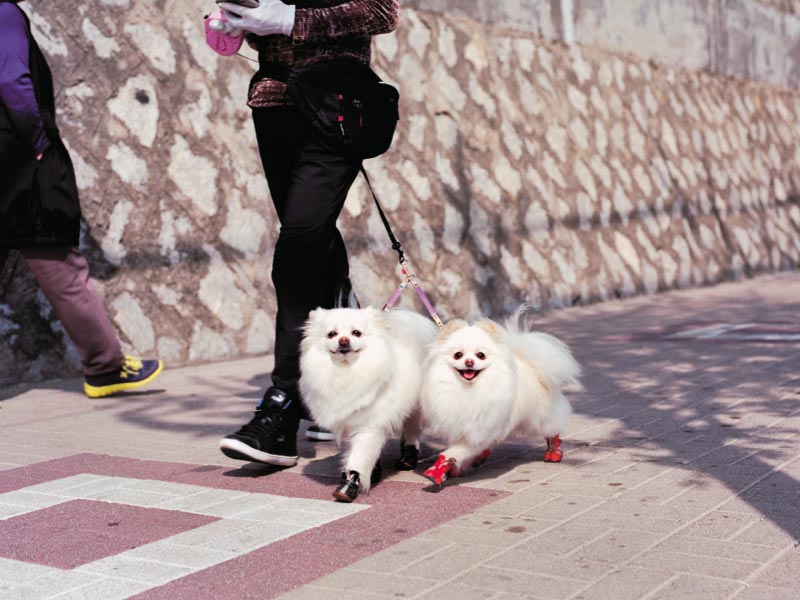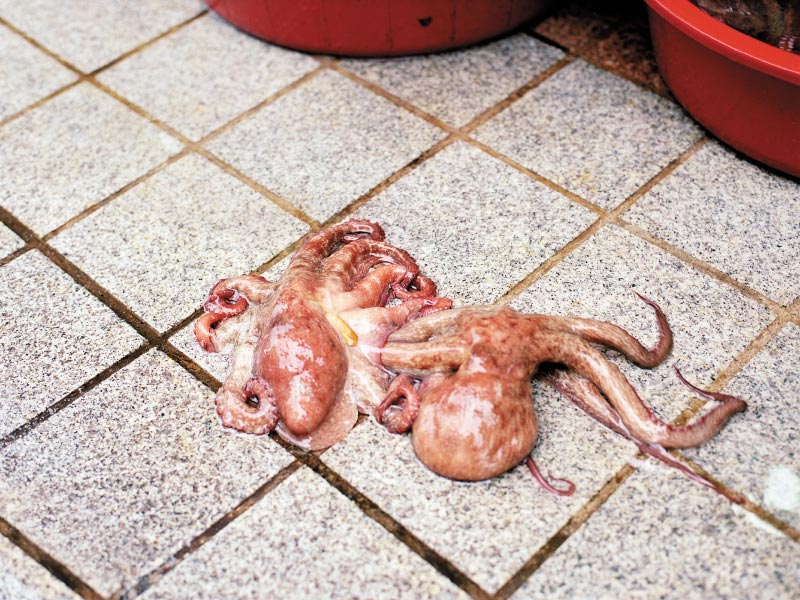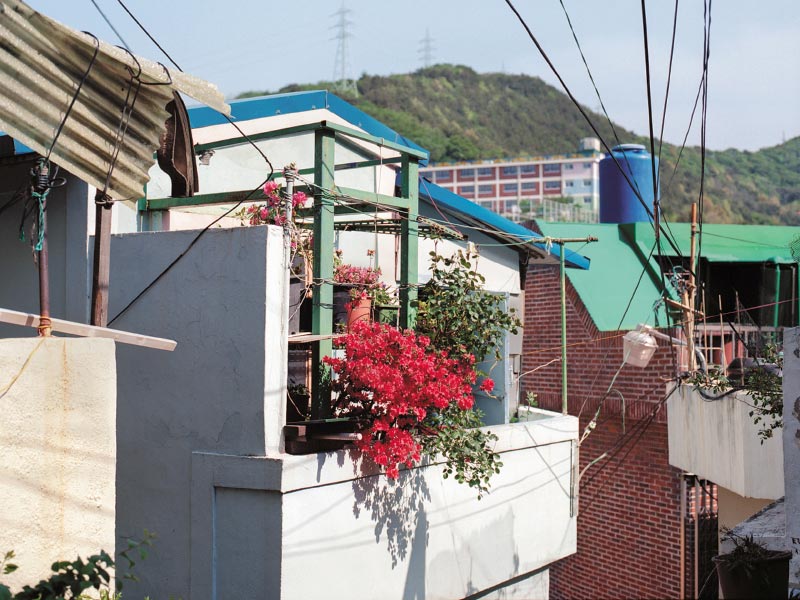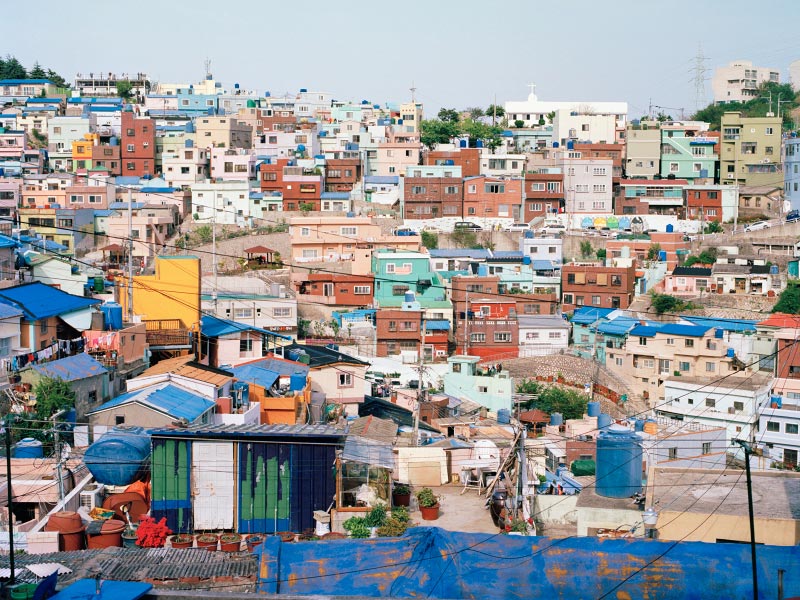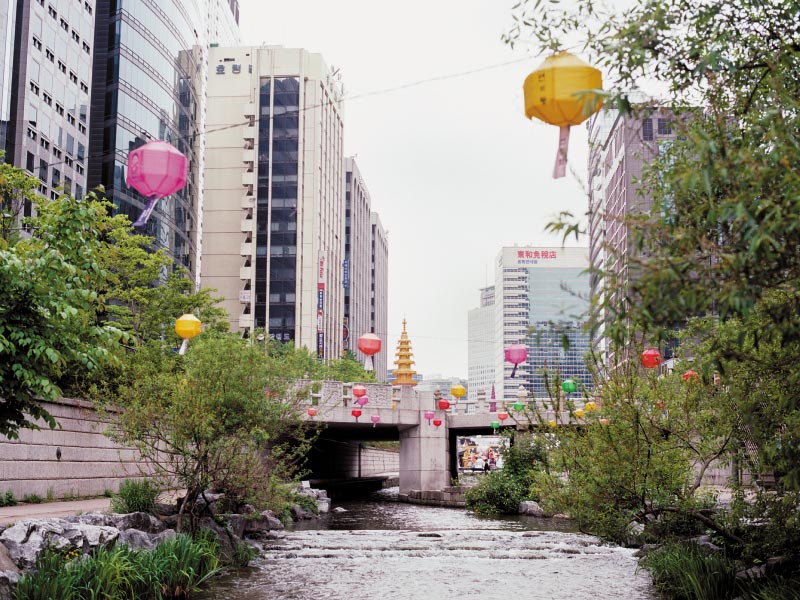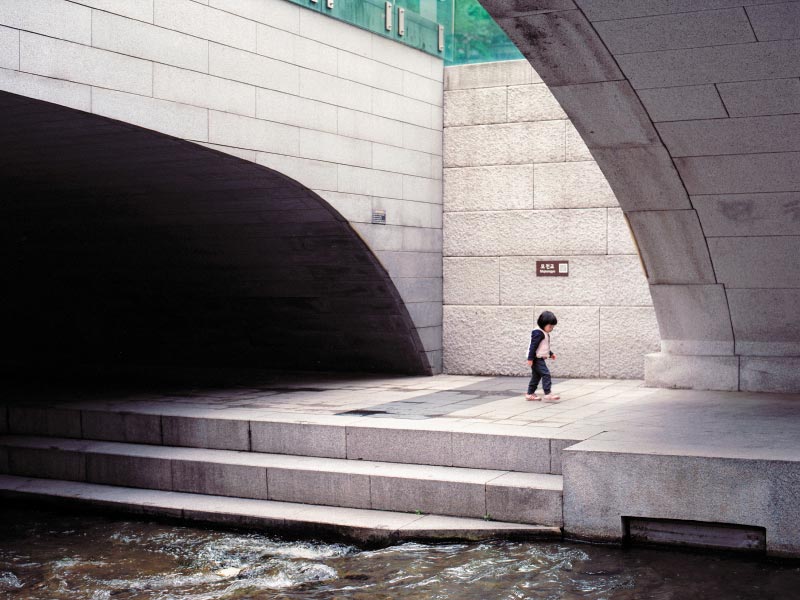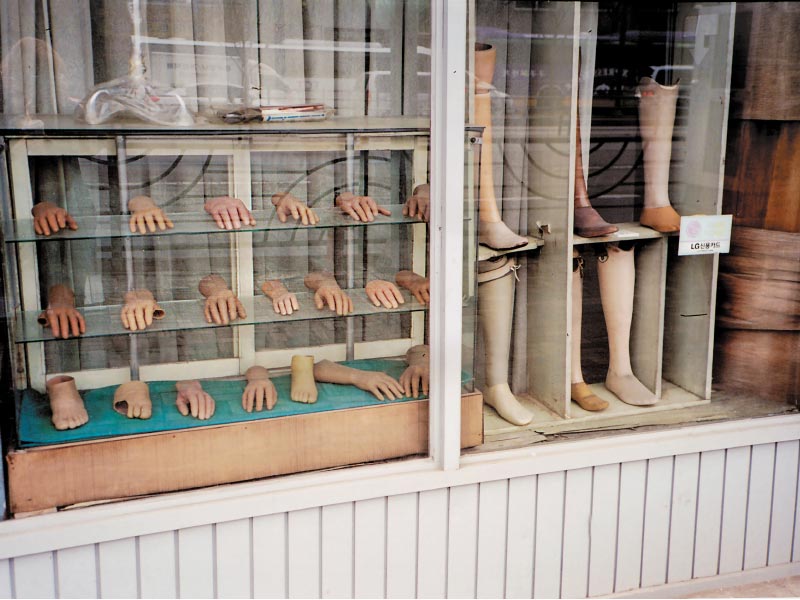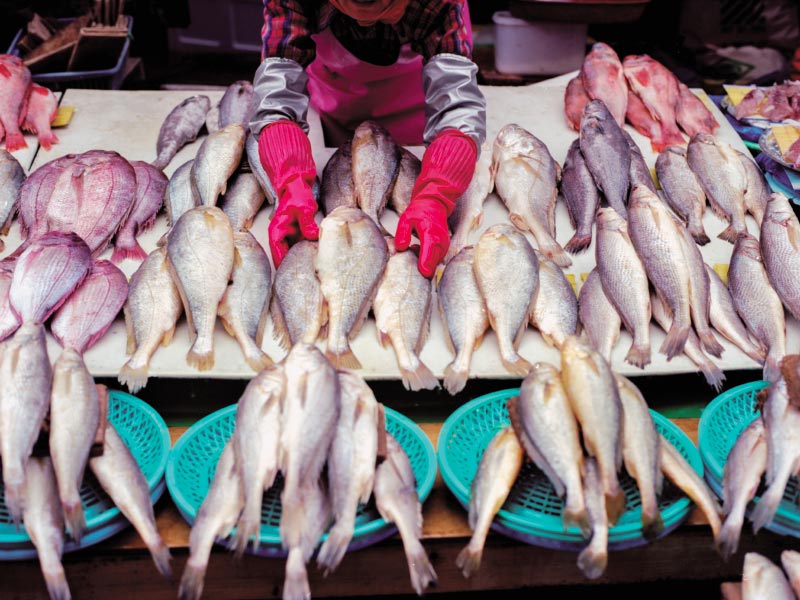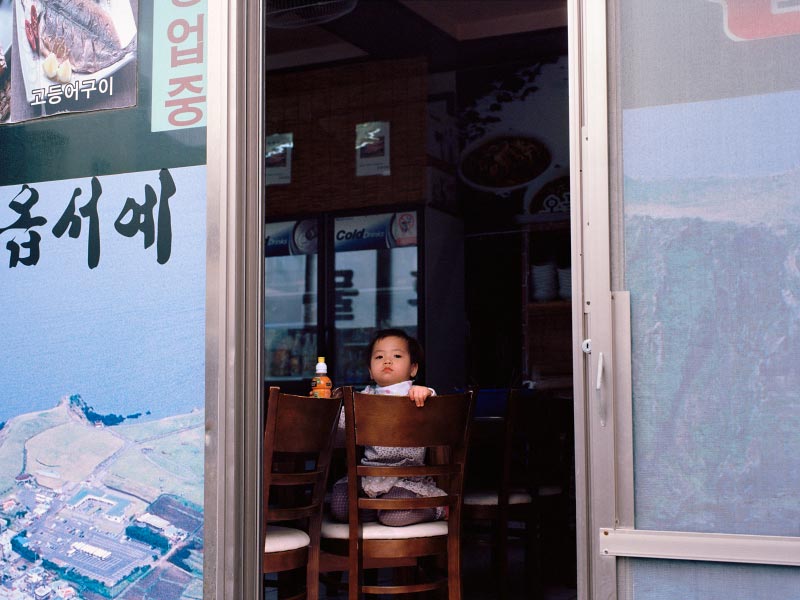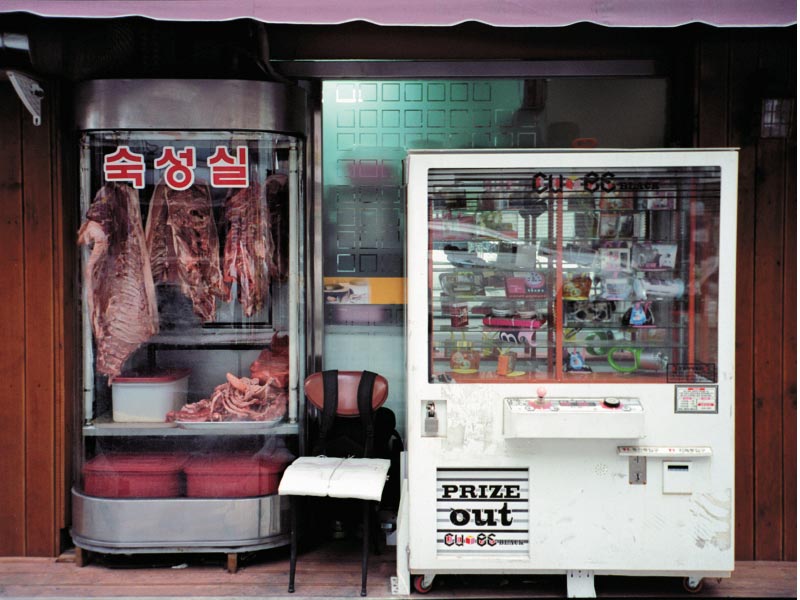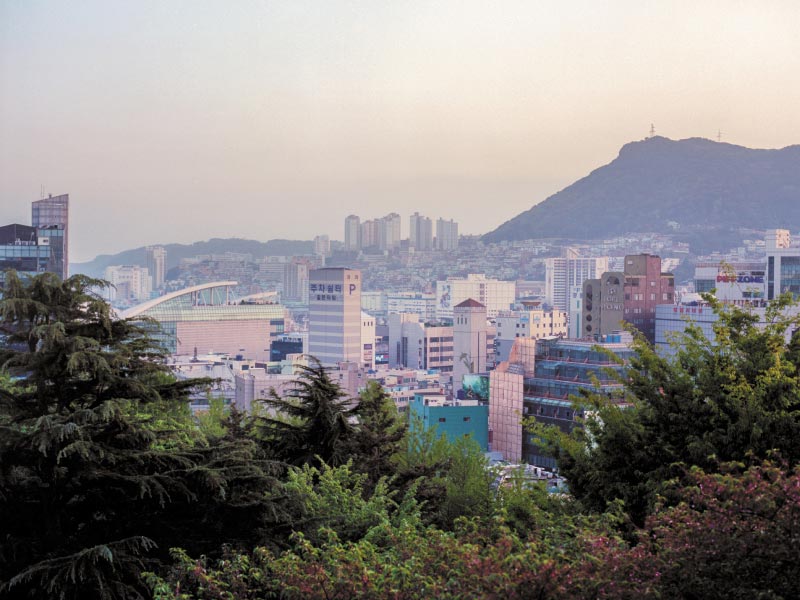 IN THIS INTERVIEW > 24 year-old Australian photographer Kate Molenkamp talks about her fascinating and at the same time overwhelming experience as a foreigner in South Korea grappling with a quite different culture from her own. The images she made there are available in her Outlander photobook – buy it from her site.

Hello Kate, thank you for this interview. What are your main interests as a photographer?
Thank you for the opportunity! My pursuits in social documentary stem from my increased interest in cultural anthropology. My work celebrates the relationship between humans and the urban (or natural) landscape. I often shoot intimate scenes at close range, capturing intricate aspects of everyday life, which are often overlooked. I am currently shooting long-term projects in Asia and the Nordic region.

Outlander is an account of your journeys across South Korea. Why did you decide to visit this country, and how long have you travelled there?
I developed an interest back in high school: I had studied the Korean Peninsula in an International Politics class. From a popular culture perspective I was quite intrigued at the spectacle of cities like Seoul, where the journey started.
Outlander was shot on my first trip to South Korea (and my first time in Asia, in fact), consisting of five weeks traveling the country, dominantly by bus. I'm about to spend another month there at the end of the year and work on a second series of work.

You describe your time in Asia as feeling a bit of an alien due to cultural differences, and being perceived as one in return. Can you talk a bit about this?
I had never truly experienced what it was like to be a minority before, despite growing up in a vastly multi-cultural community in Melbourne's outer suburbs.
South Korea is atypically a mono-cultural society, and as a result I stood out in most places. The term 'alien' isn't a negative connotation, as I was never greeted with hostility – actually, my experience was quite the opposite. People would often point and yell "Oegugin!" (which means foreigner) across the street or watch me closely, but I would often interpret this as curiosity, rather than malice.
Being not only a foreigner but also a photographer in Asia I really strived for a degree of acceptance. In a Neo-Confucian society actions often speak louder than words, so I sometimes found myself overwhelmed by cultural differences and didn't want to be perceived as disrespectful. I guess I was on guard for most of my time there. The cultural barrier was definitely a challenging factor; but body language is universal and after learning some phrases I found communication less difficult after a week or two.

Based on your experience of it, what kind of country would you say South Korea is? What are some of the things that impressed you the most about it, both positively and negatively?
Coming from an Australian/European background, I find vibrant eastern traditions and cultures like Korea's captivating. There are many aspects of Korea that I fell in love with; for one, the stunning beauty of the landscape. Whilst most of my time in South Korea was spent in cities, I was able to visit some amazing rural corners of the country: Jeju, Jindo, Namhae and Gyeongju.
The Korean peninsula has endured a long history of war and oppression. These wounds are still present in society today, with the two Koreas still technically at war. I have a lot of respect for this country – the Hangul are a strong, proud people who truly love their culture. I discovered this to be so prominent everywhere I went, and felt compelled to commence the documenting of everyday life.
As to the negative aspects: it was in Seoul where I began to sense underlying issues in the social fabric. Issues I assume would be influenced by the onset of Westernization. The cosmetic surgery business was a very confronting aspect. There were so many ads for facial enhancement surgeries in public spaces (trains, everywhere!) with little discretion. I felt a little saddened to discover superficiality was ingrained into popular culture, like in the western world.

Tell us more about this picture.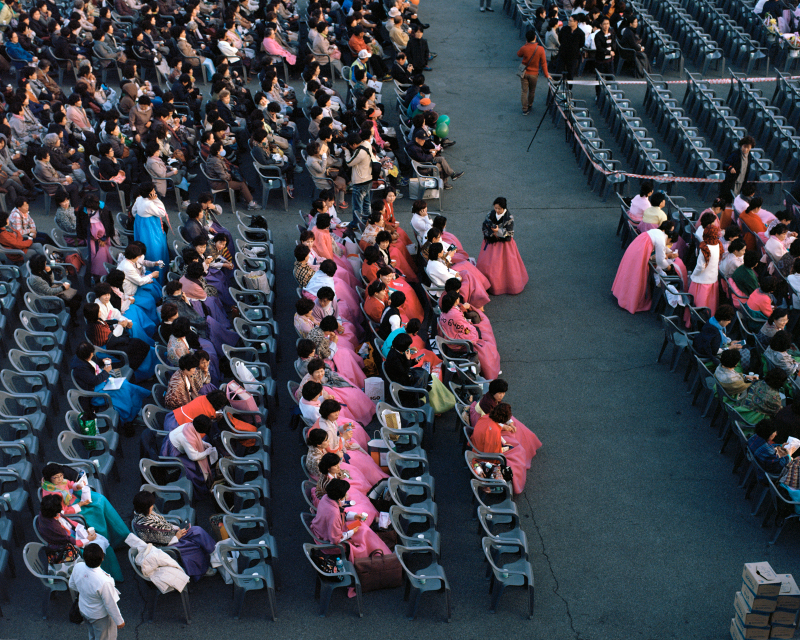 Most people who discuss the Outlander series with me are particularly curious of the 'Women in Hanboks' photograph. I was in Yongdusan park in Busan in the late afternoon, where a spring festival was taking place. I think it was perhaps an exclusive event, because police guarded a lot of the lower ground areas. I watched the festival from above on a nearby platform. It was around dusk by this stage and I was amazed by the rows upon rows of women dressed in many coloured varieties of the hanbok [a traditional Korean dress]. I couldn't help but observe the scene for at least an hour, continuing to pay attention to every movement and detail. I intended the photograph to provide the viewer with a similar experience, observing details amongst every woman in the scene.

Is there any of the Outlander photos that is a favourite, and why?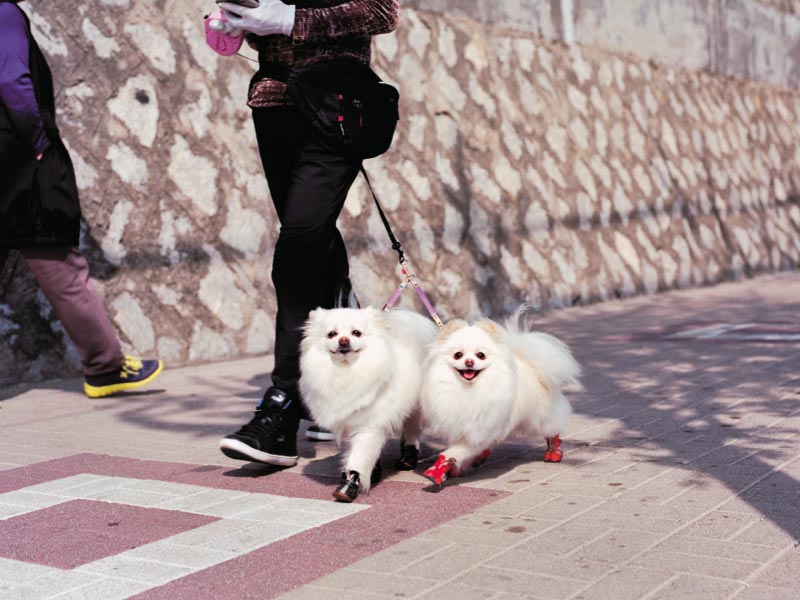 I think they're all special in one way or another. The first series edit consisted of about 80 photographs, so there was a lot of cutting. I can still remember the events and the people I had interacted with in the lead up to most of them, so they mean a lot more to me than just aesthetic factors. Being a dog lover, I would have to nominate the two white Pomeranians in red boots as a personal favorite.

What have been the main influences on your photography?
As I discussed earlier, I grew up in Melbourne's outer (western) suburbs; a multicultural, working class community and remained there until my early 20's. My interests in photography originated in my local neighborhoods.
I owe a lot of my inspiration to Magnum photographers like Trent Parke and Martin Parr. Other classics include Walker Evans, Alec Soth, Alex Webb, Mary Ellen Mark. Over the last year I've become highly influenced by the photobook and print media, having produced the Outlander monograph.
In previous years I was quite influenced by cinema. I have been inspired by the likes of Wim Wenders and Ingmar Bergman, where the distinct elements of (visual) symbolism and color, etc. play such an important role in visual storytelling.

Who are some of your favourite contemporary photographers?
Lee Grant, Trent Parke, Graham Miller, Nguan, Ke Peng, Xiang Zhao, Zhang Kechun, Fan Shi San, Nadav Kander, Ragnar Axelsson, Sébastien Tixier, Thomas Prior, Kent Andreasen, Shane Lynam, Mustafah Abdulaziz and Wouter Van Der Woorde, to name a few.

Do you have any other passion beside photography?
I am hoping to study Social science, particularly Anthropology soon. I also love to travel. I think the wonderful thing about all of my passions is that I can utilise them in my photographic practice.

Choose your #threewordsforphotography.
Infinite. Aberrant. Stimulation.