Photos by Nobuyoshi Araki
Nobuyoshi Araki: The Controversial Master of Erotic Photography in Five Keywords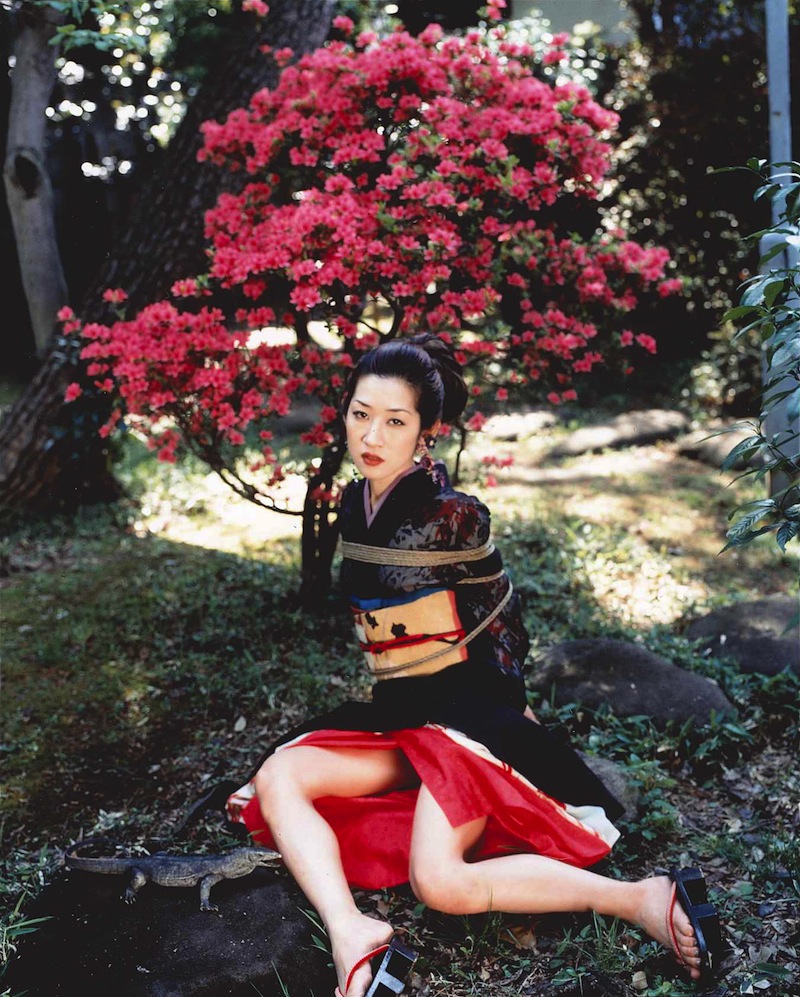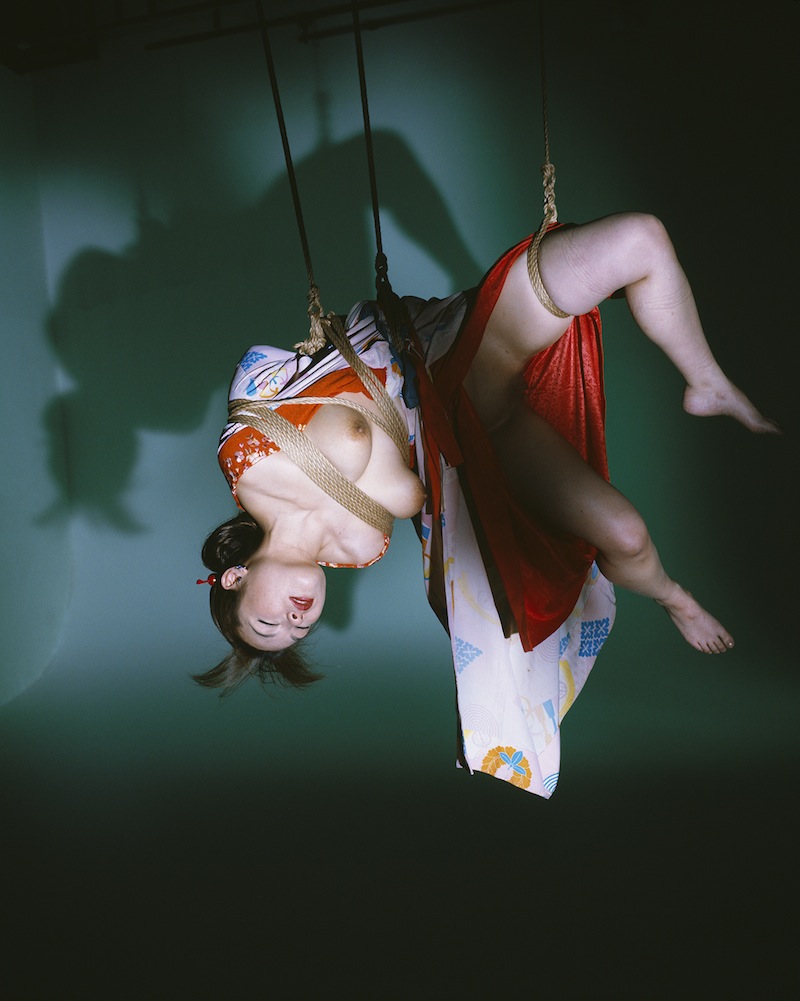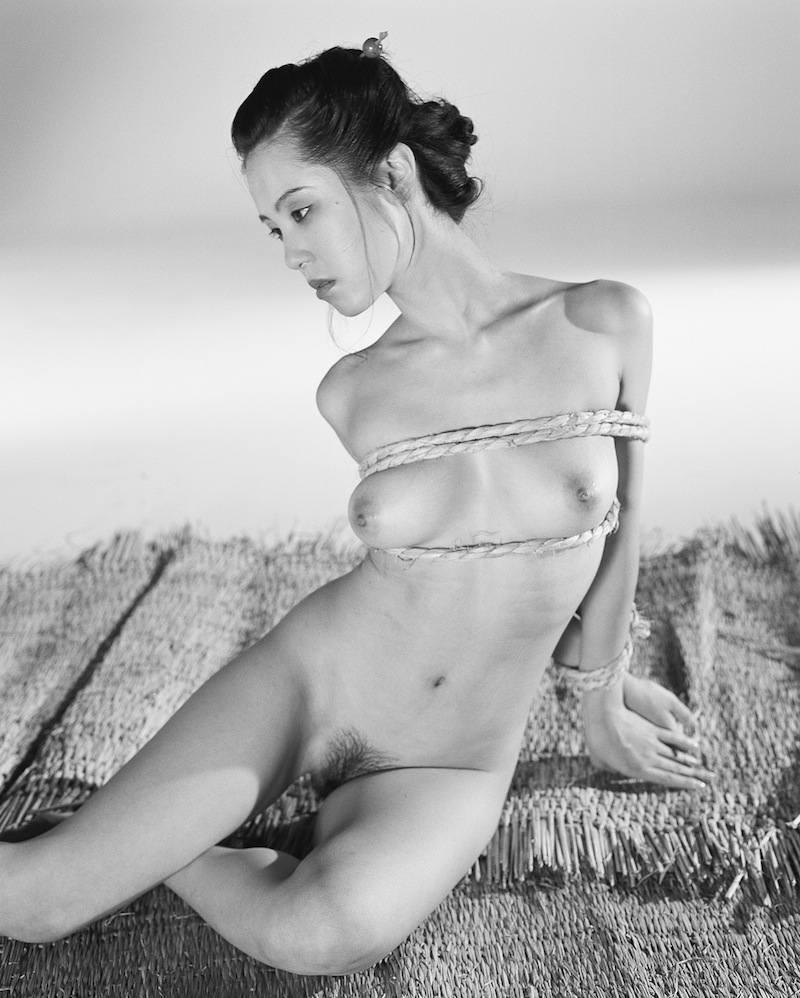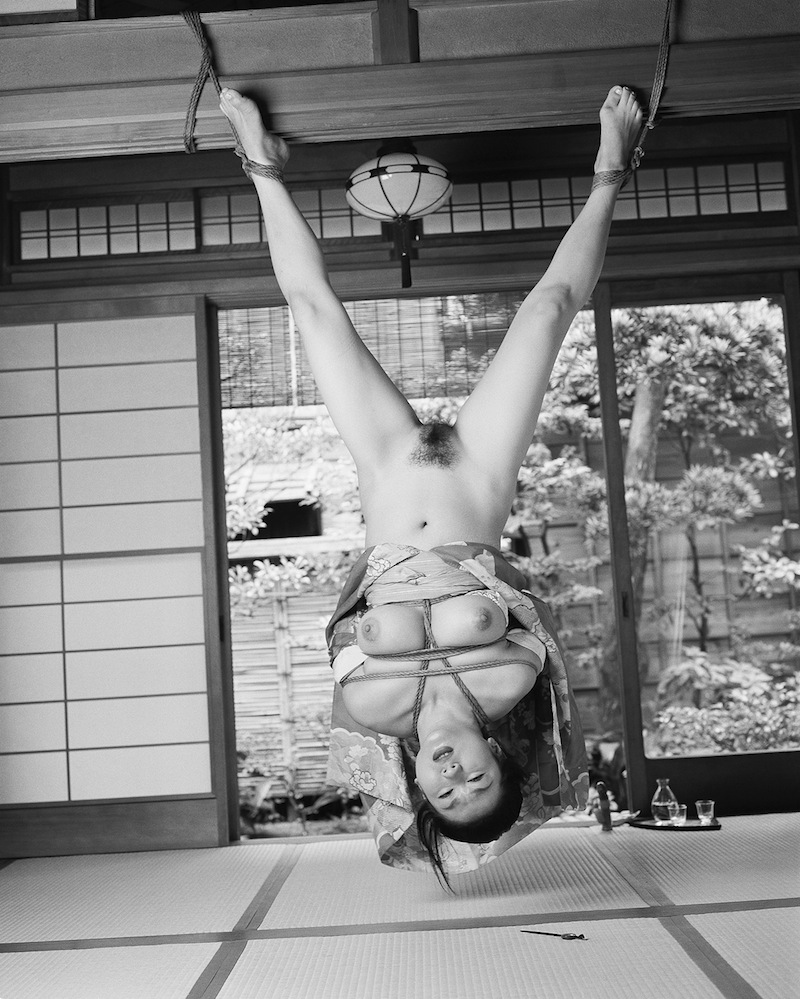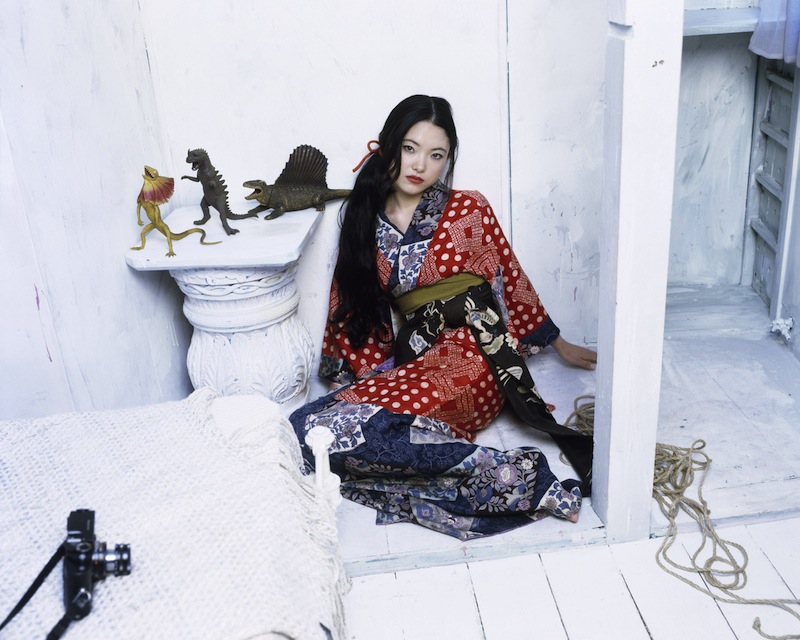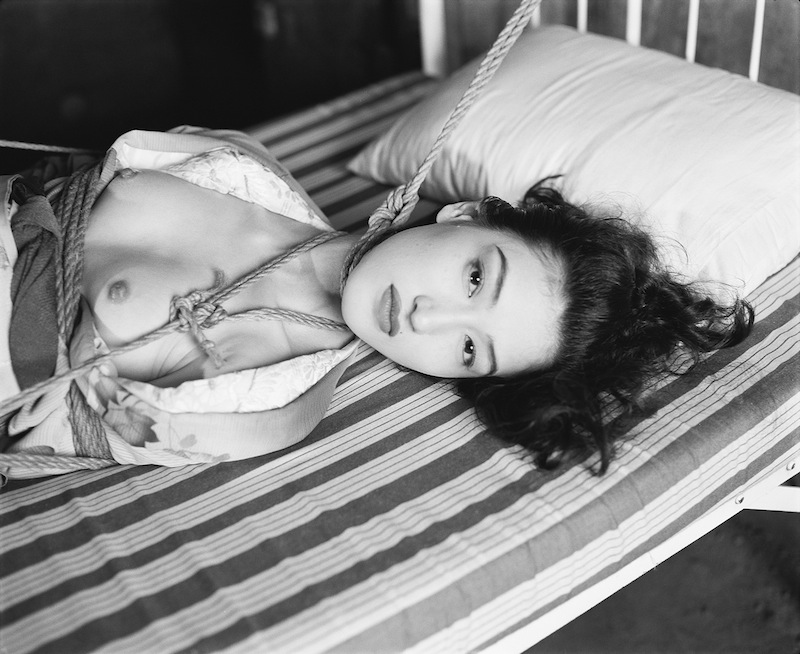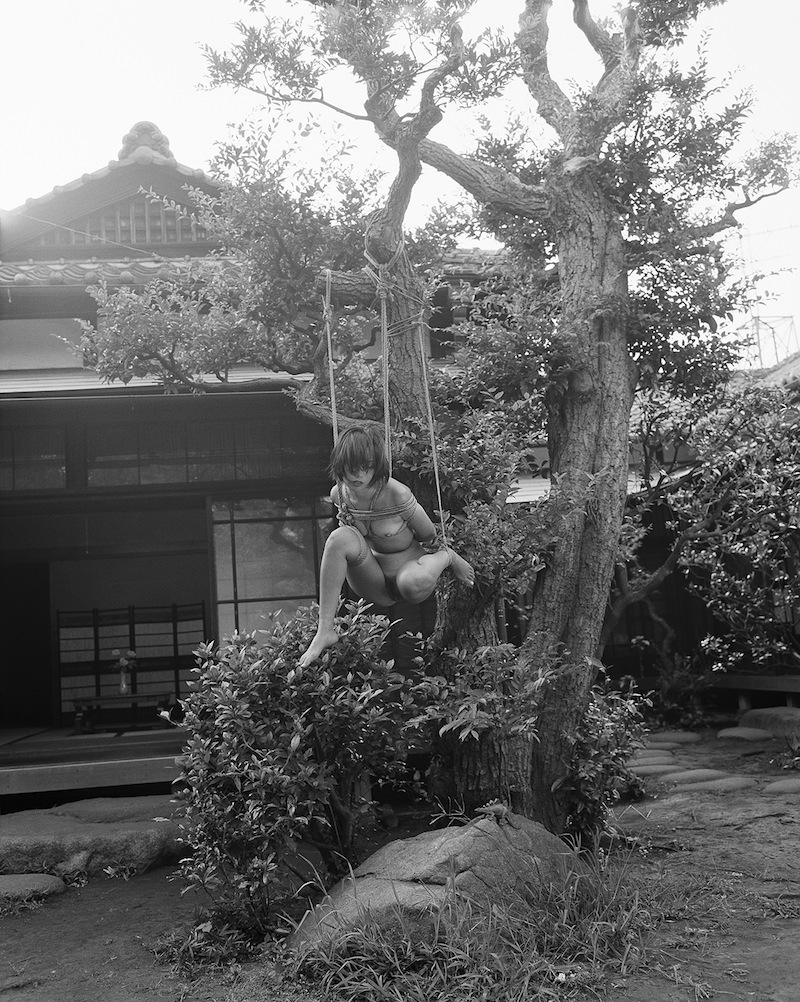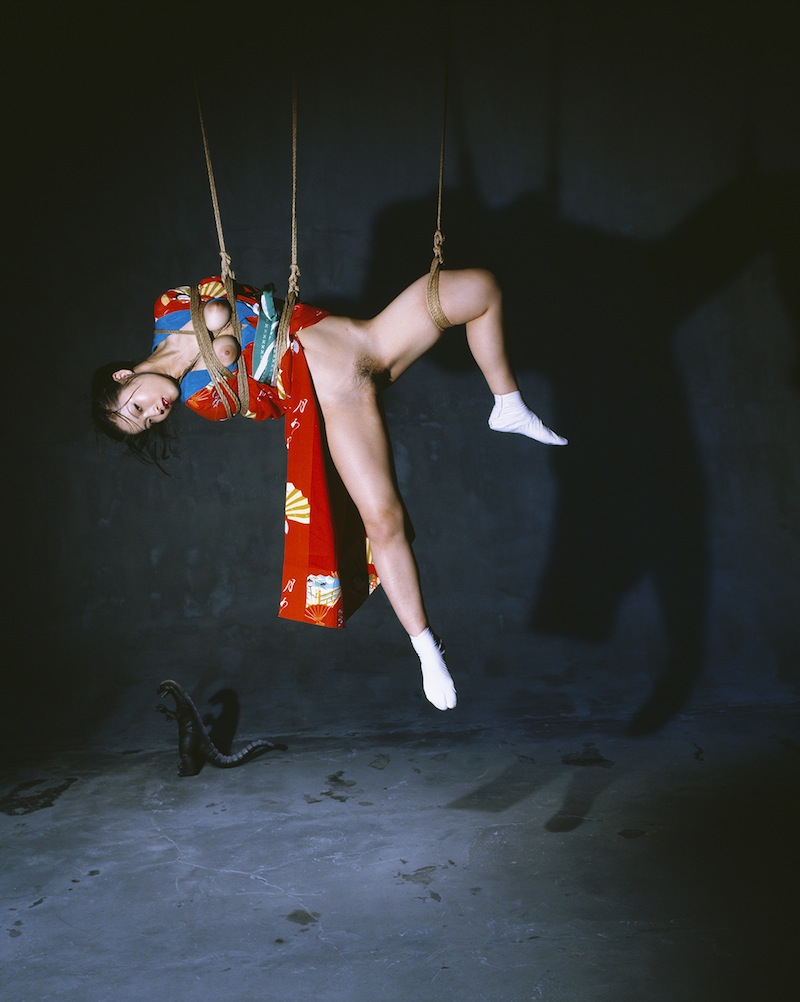 No Western photographer enjoys the popularity in their own country that Nobuyoshi Araki has in his Japan. Feminists have called him a misogynist, the police has arrested him for violating the local obscenity laws; but everyone else loves him.
The media call him Tensai Araki (ie. Genius Araki), people in the streets of Tokyo recognize him, young girls want to be bound in ropes and be photographed by him in one of his famous and controversial pictures of (half-)naked, tied up women. And isn't that what photography is, in many cases? Capturing the image of someone who can't stop you from doing so?
Araki has made eroticism—some call it pornography—the focus of his photography. He is arguably the most prolific photographer of our time: since the early 1970s, Araki has been publishing photobooks at an average rate of 10 per year, with the total amassing to over 500 volumes. For this funny-looking and zesty man, photographing is nearly as much a natural gesture as breathing is. Araki has taken an infinite number of pictures during his life; for some of his exhibitions, entire walls were covered with thousands of his unframed images.
Find out more about this master of contemporary photography through five key words that we believe best define his unique and fascinating production.
1. KINBAKU
While it also exists as an art form, kinbaku is more popular as an erotic practice, consisting in bonding the sexual partner with meters of rope tied in such way as to not create any painful knots. It is presumed that kinbaku originated from hojojutsu, a special way to tie up higher-status prisoners so that they wouldn't be hurt by knots, developed by samurais as a sign of deference in the days of the Japanese Empire. Kinbaku bursted in Japan's popular culture in the 1950s, through the publication of images of this practice in certain magazines – Nobuyoshi Araki was then a teenager. Over the span of his career, the photographer made a great number of images of women bound in ropes and often hanging from the ceiling, their genitalia in full view and sometimes 'adorned' with sex toys. These remain the most famous and controversial images from Araki's entire oeuvre.
2. KABUKICHO
Another quite scandalous body of work by Nobuyoshi Araki is the group of images taken in the 1980s in Kabukicho, Tokyo's red light district, then published in 1990 in the cleverly-titled photobook, Tokyo Lucky Hole. The pictures show the sexual encounters between the prostitutes and the customers. Sometimes, the customer is Araki himself, coming into the frame while letting someone else take his pictures. Kabukicho and more generally Shinjuku, the larger district in Tokyo in which Kabukicho is located, is one of Araki's most favorite places in the city. The sleazy bars and brothels of the area were a source of inspiration for many Japanese photographers from the 1960s on; among them, that other Japanese master of photography that is Daido Moriyama.
3. YOKO
Nobuyoshi Araki started out as a commercial photographer in 1963, working for Dentsu, Japan's biggest advertising agency. At Dentsu, Araki met Yoko, the woman who would later become his wife. In the early 1970s, Araki quit Dentsu to establish himself as an independent photographer; a year later, he published one of his earliest but fundamental photobooks, Sentimental Journey. The book features images of his wedding and honeymoon with Yoko, including pictures of their sexual intercourses, and a few of Yoko orgasming. Sentimental Journey immediately impressed for the unprecedented way it took private life to center stage. Following Yoko's death, in 1991 Araki published Sentimental Journey / Winter Journey; in addition to images from the 1971 edition, the volume presented pictures from the couple's daily life in the six months prior to Yoko's death. In recent years, a similar book was released chronicling Araki's life with his deceased cat Chiro, called Spring Journey.
4. TOKYO
Because he feels that the relationship he establishes with his subject is fundamental for his work, Nobuyoshi Araki has rarely taken photographs outside of Japan: he would need to speak the language of the foreign country he'd be in. In particular, Araki has a strong affection for his hometown: "Tokyo is my mother. It is my womb", he once said. Araki has made tons of pictures of Tokyo. In his early career, he mostly exposed the city's lowlife and the brothels, especially; but his latest photobooks show a pretty swift shift in his approach to depicting Japan's capital. His 2006 book Kofuku Shashin [Happiness Photography], for example, is amazingly chaste by Araki's standards, presenting many intimates images of street life with zero erotic charge – we're talking the likes of happy families in the park.
5. SHI-SHOSETSU
Before iTunes, iPhones and iPads came iNovels. I-Novel is the literal translation of shi-shosetsu, a Japanese term which indicates a genre emerged in Japanese literature during the early 20th century. The author of a shi-shosetsu novel writes in first person, and truthfully narrates the real events occurred in his own life. Nobuyoshi Araki has embraced this sort of diaristic approach since the very beginning of his adventure as an independent photographer (and it is the reason why so many of his images come with a date stamp). In the introduction to his 1971 photobook Sentimental Journey – among the books that better embodies the shi-shosetsu philosophy – Araki states: "I think the shi-shosetsu is the closest thing there is to photography".