Photos by Pixy Liao
Pixy Liao's Conceptual Photographs Show That She Is the Man in Her Love Relationship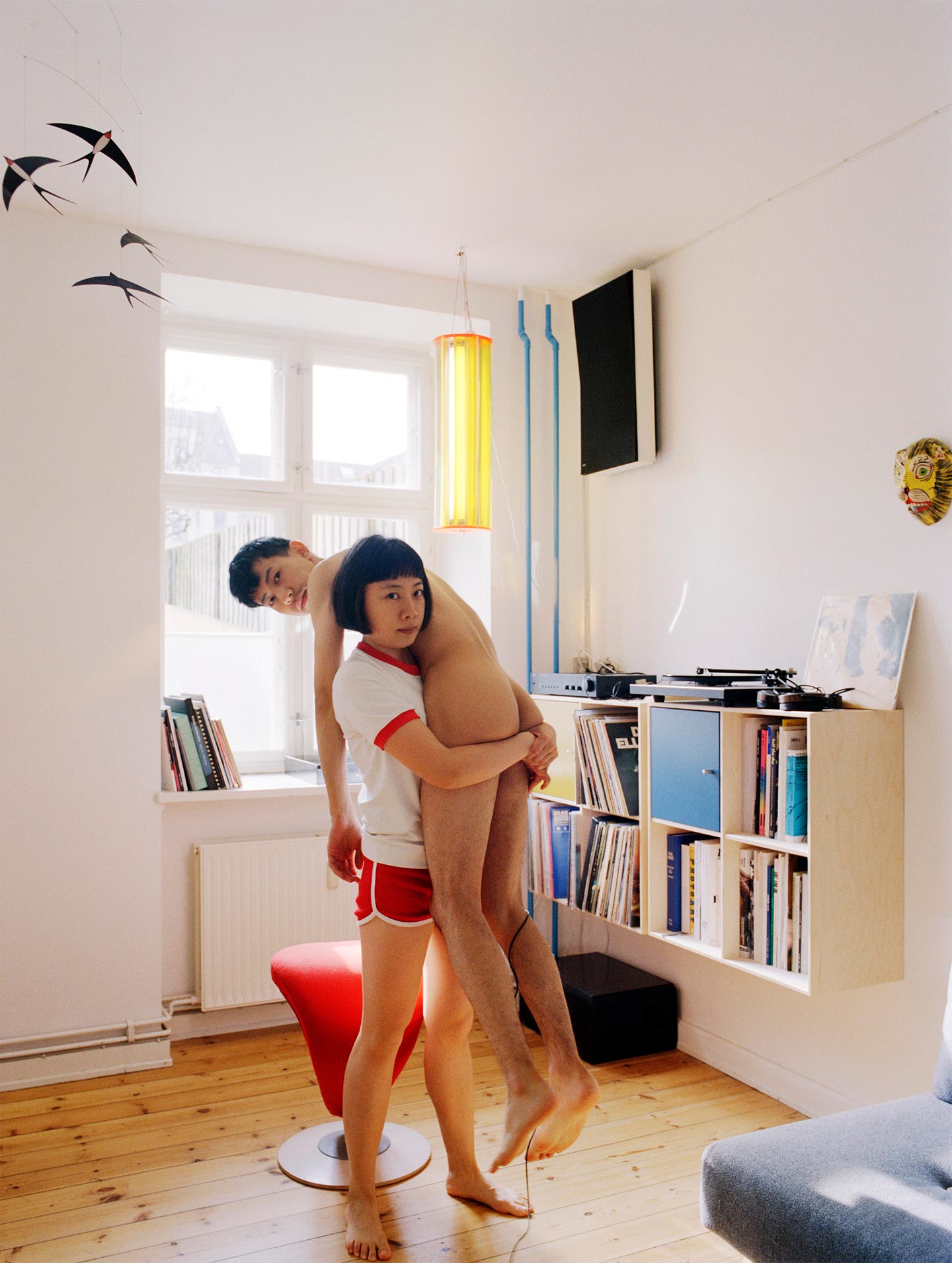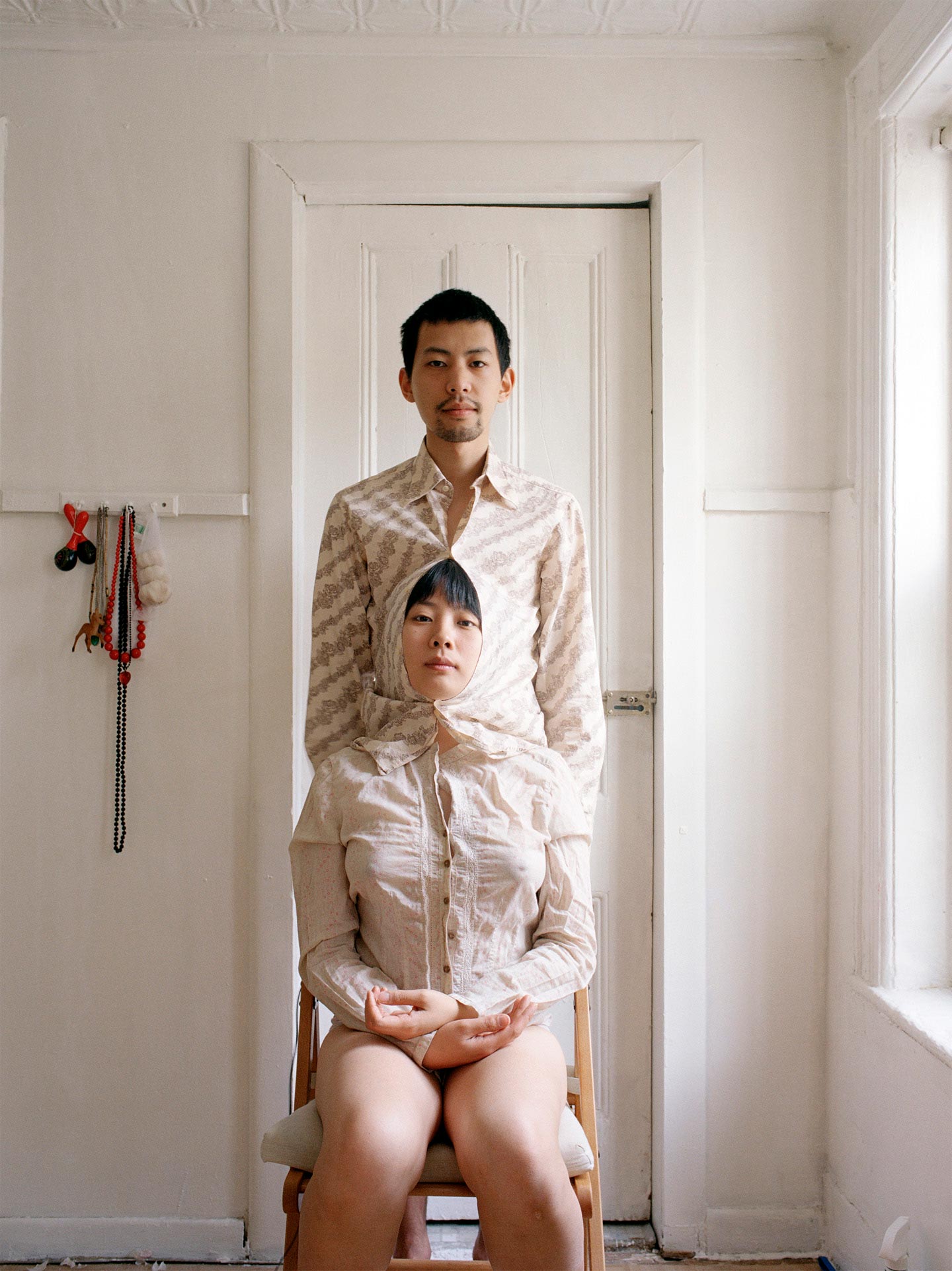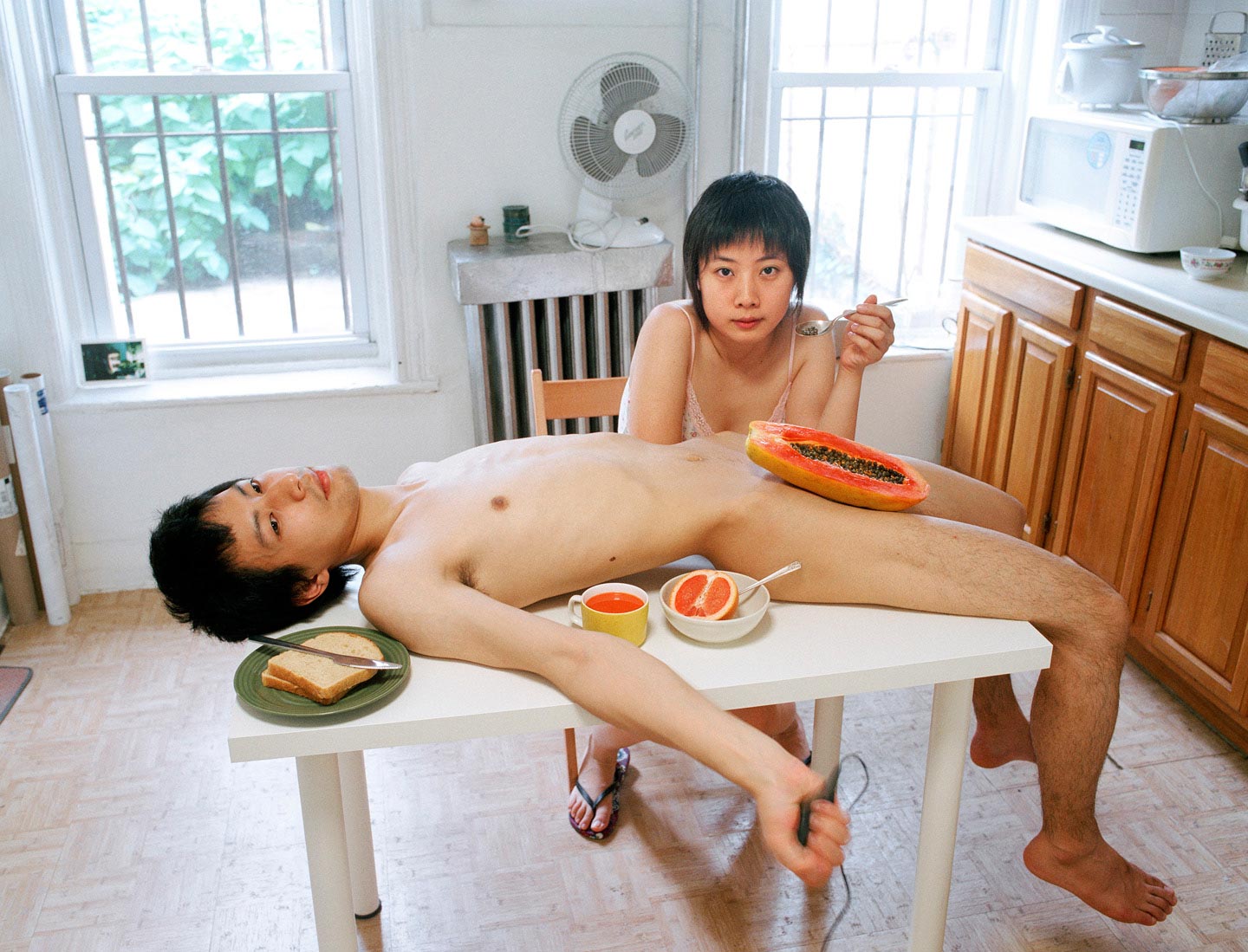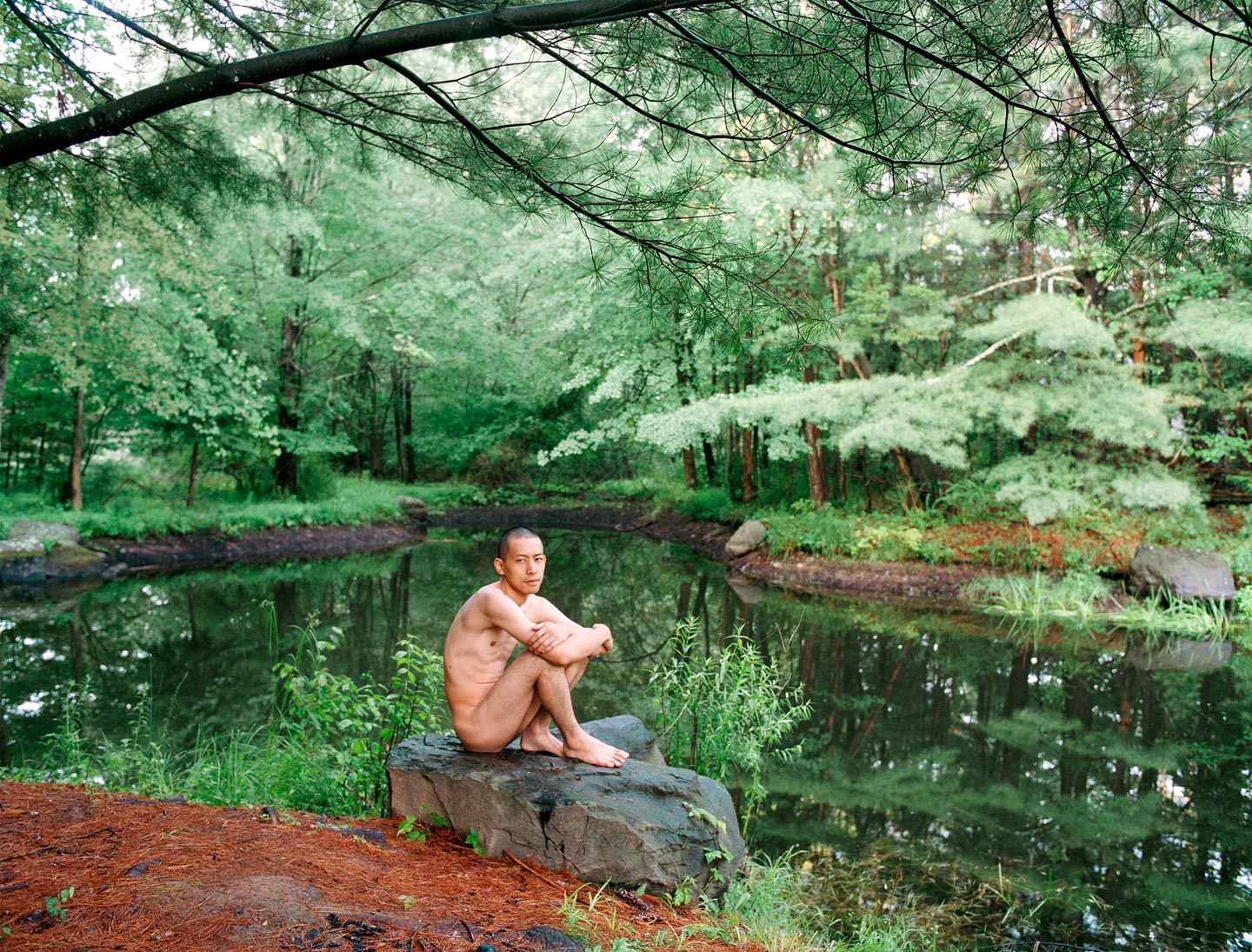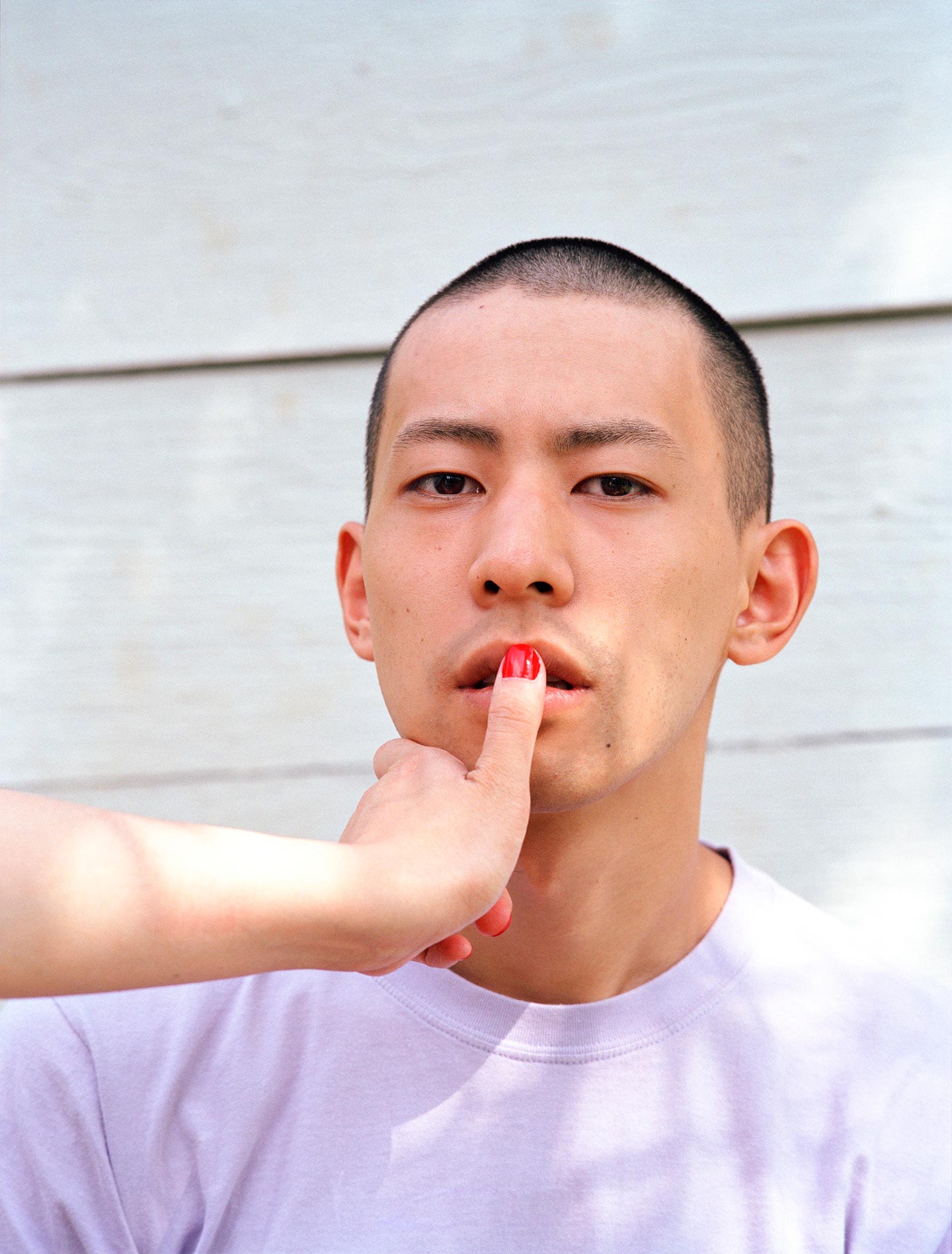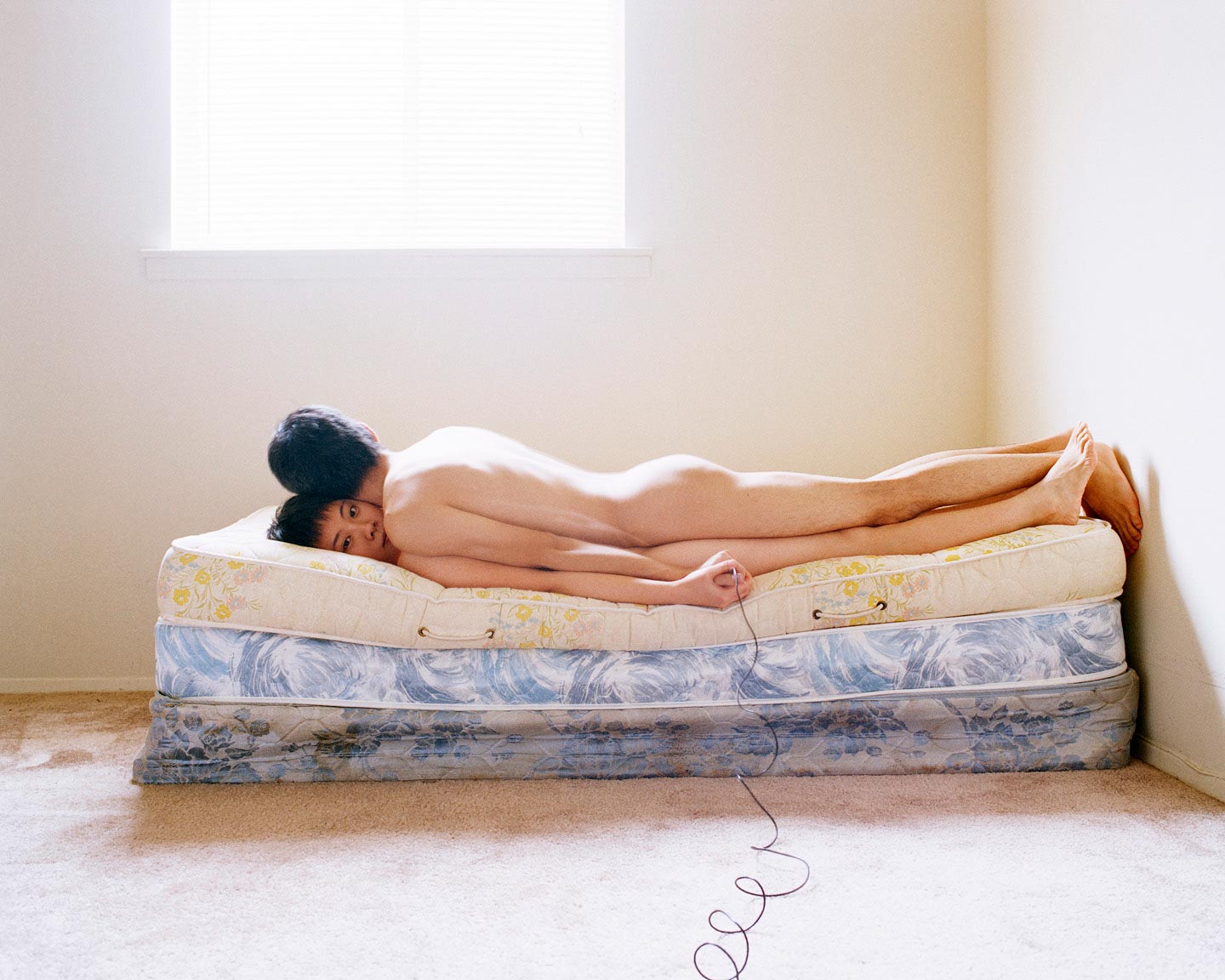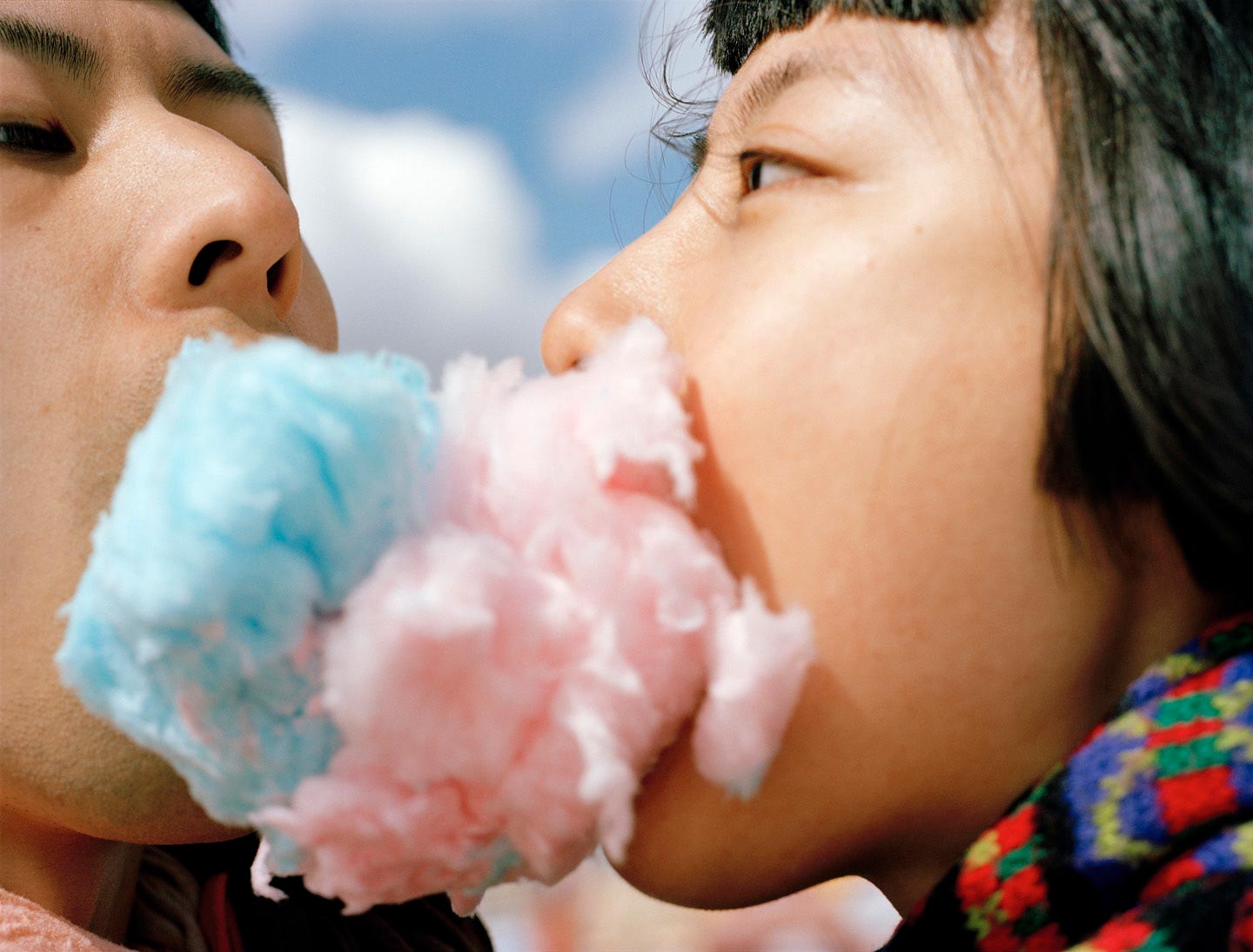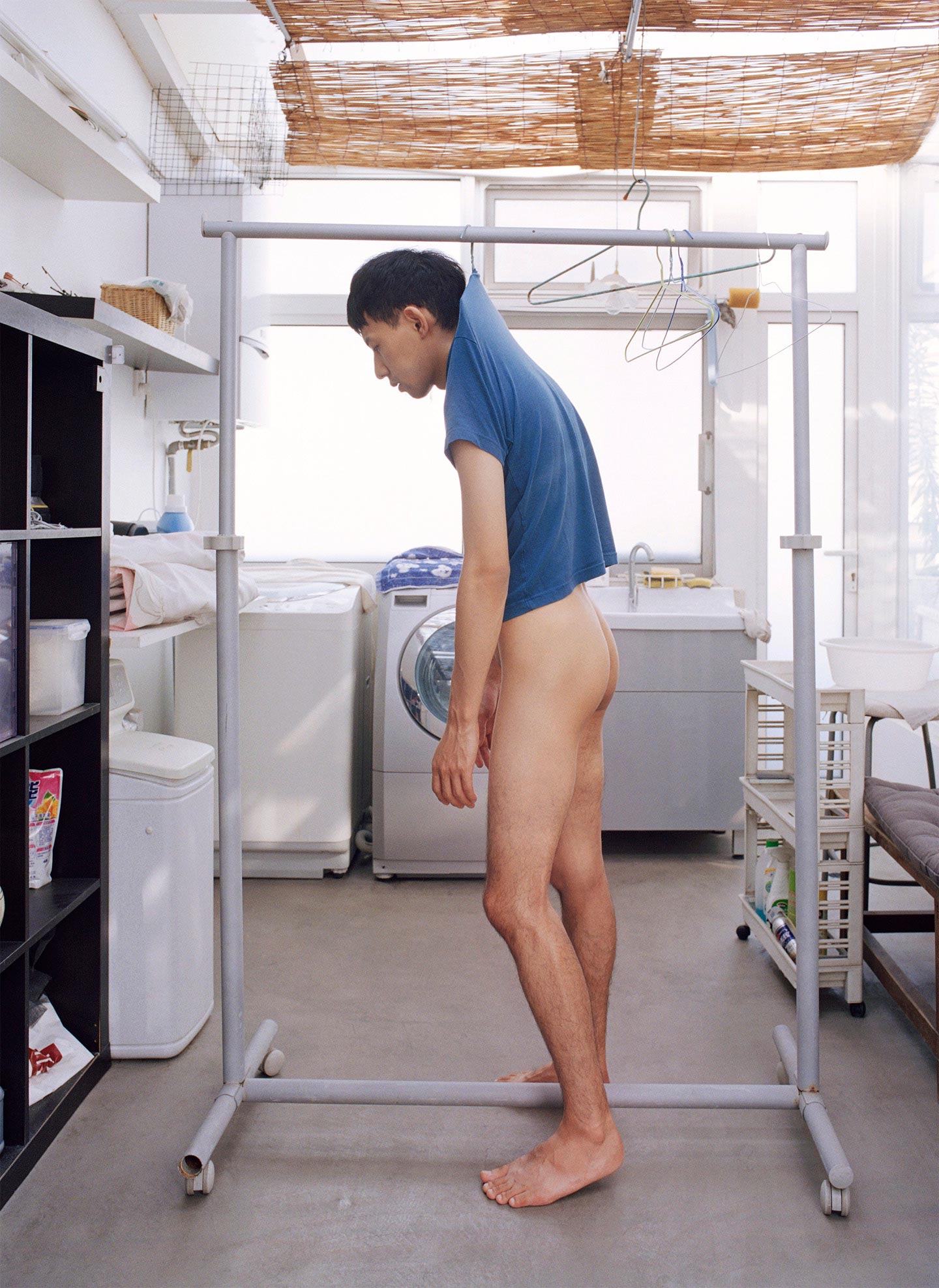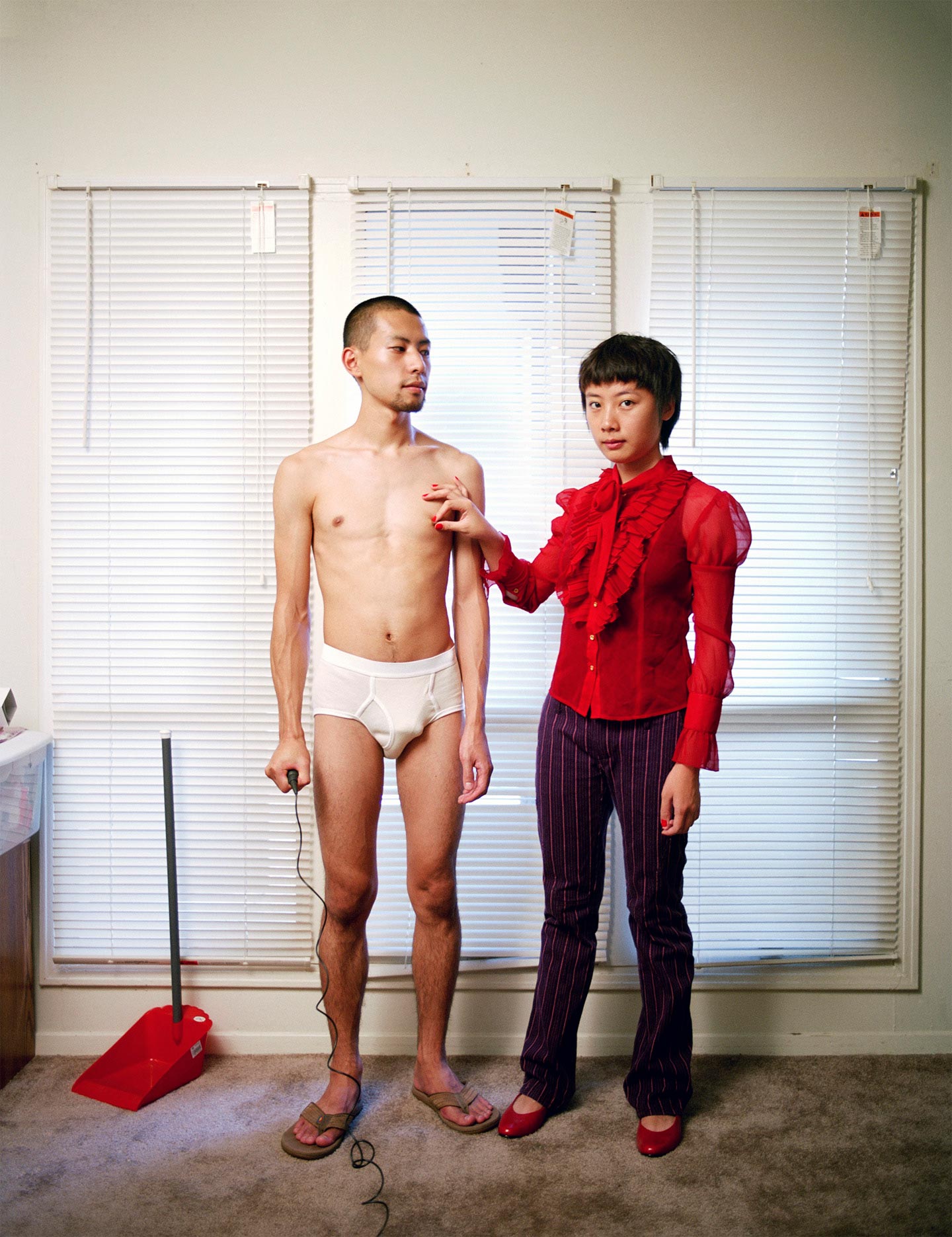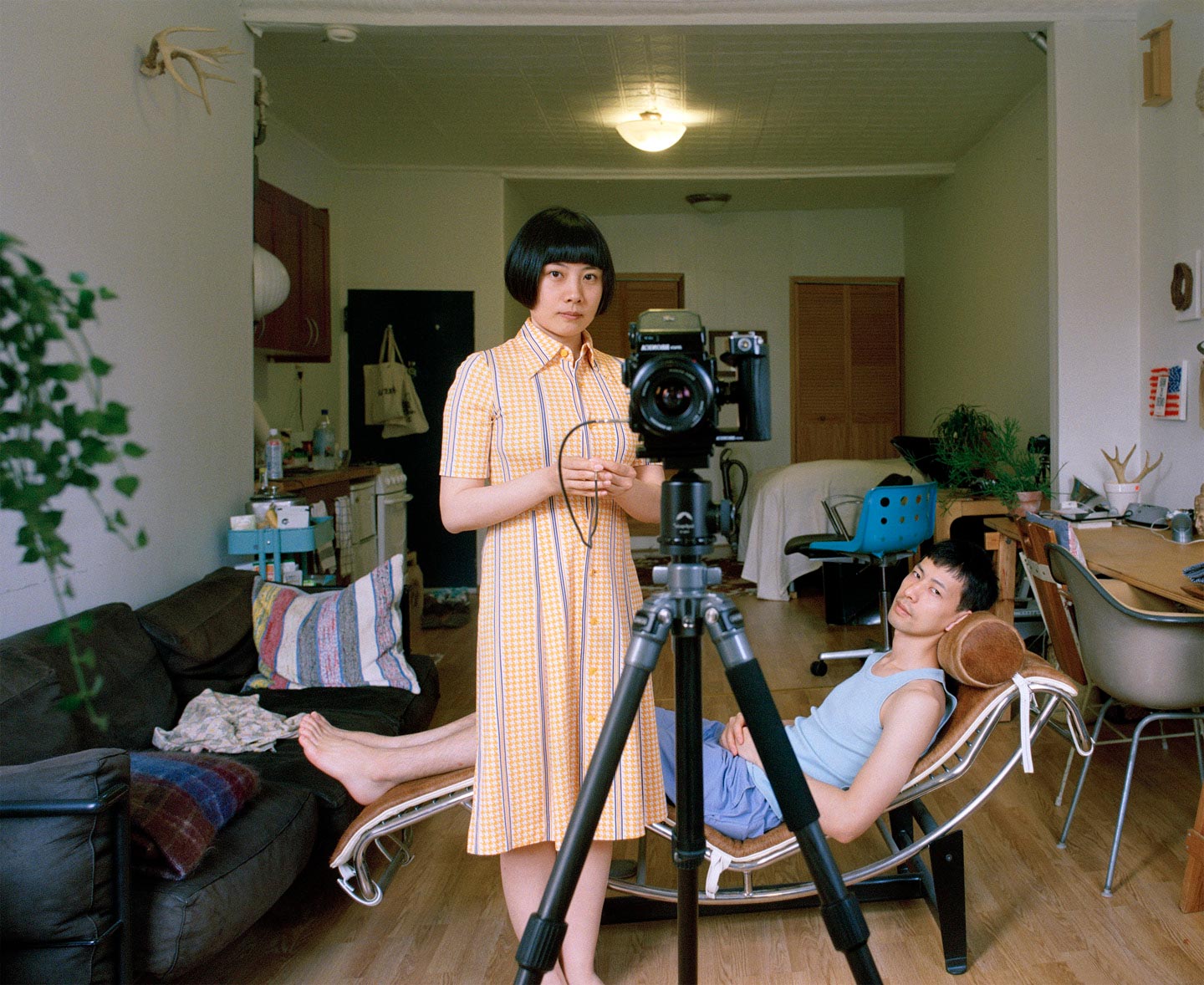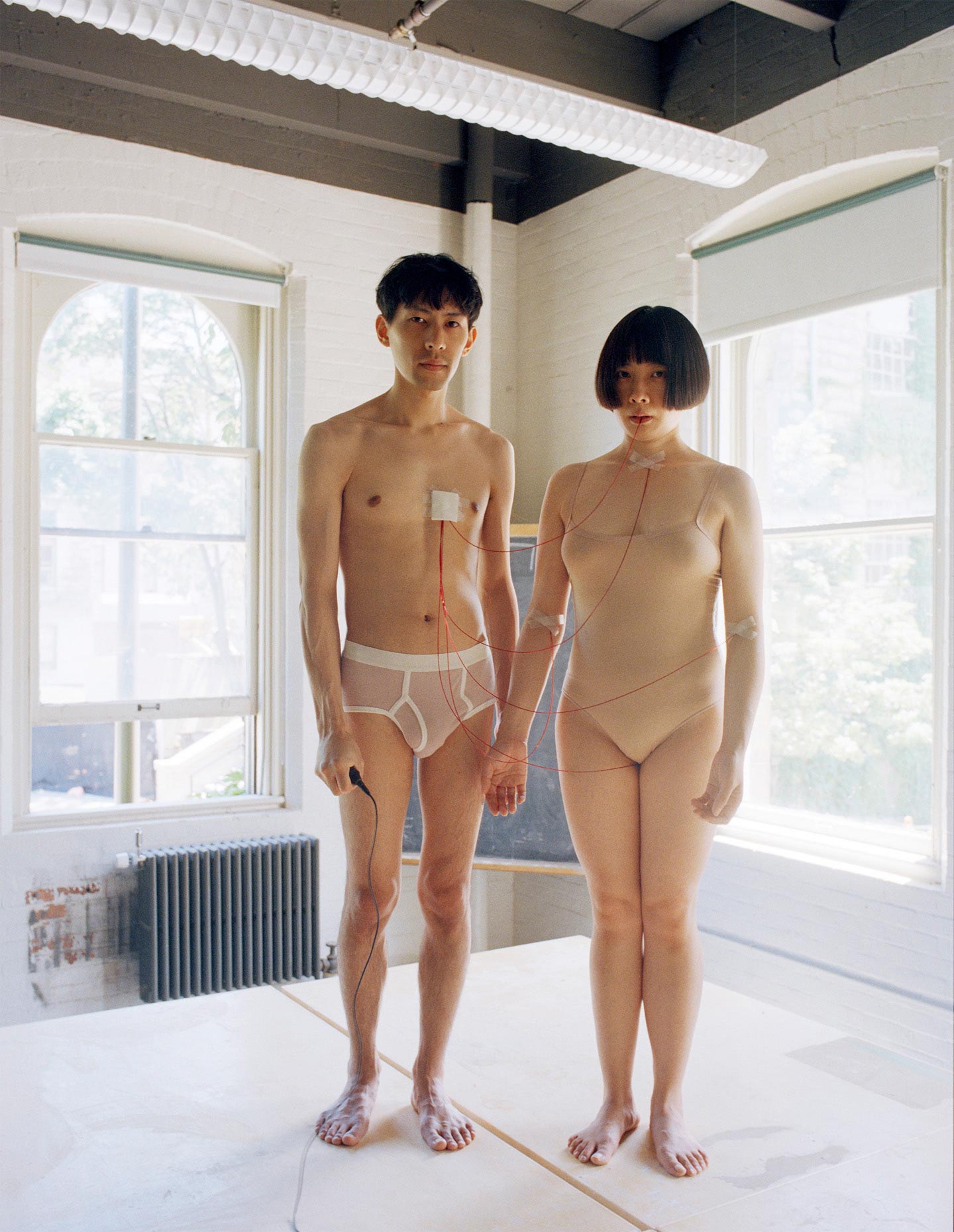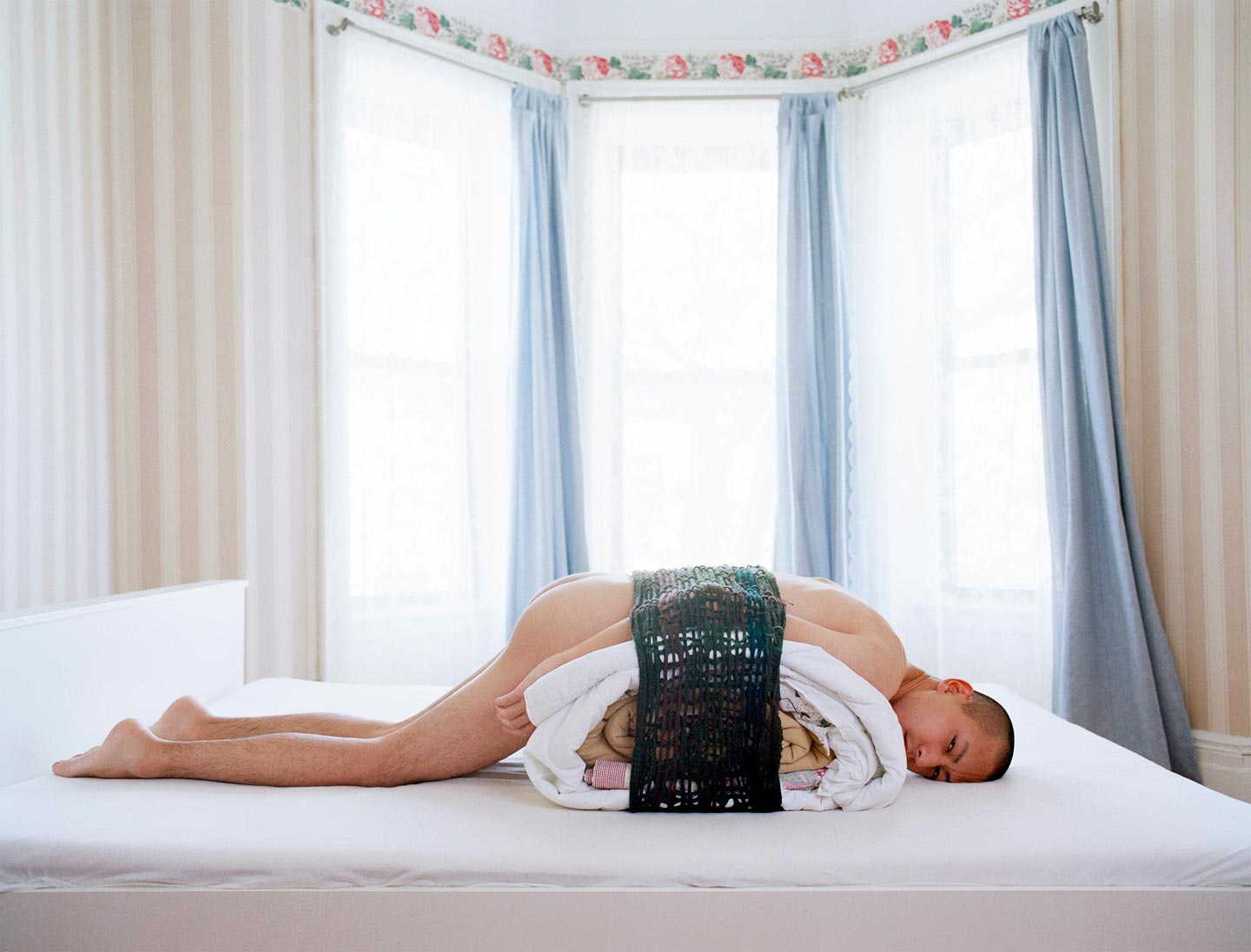 This week we're featuring a group of photographers who have had solo shows at Fotogalleri Vasli Souza in the last few years. Enter the current #FotoRoomOPEN edition for a chance to win a solo exhibition at Vasli Souza for yourself!
38 year-old Chinese photographer Pixy Liao exhibited her ongoing project Experimental Relationship at Fotogalleri Vasli Souza in the spring of 2017. The project comprises a series of conceptual photographs that explore Pixy's relationship with her boyfriend Moro, who is five years younger than her: "I started working on this project in 2007, one year after we started dating. Unlike what I had been expecting from being with a man since before meeting Moro, I—and not my male partner—became the one who has more power and authority in our relationship."
Before starting to create the staged portraits of Experimental Relationship, Pixy had been using her partner as a sort of prop for her photo assignments: "When some people pointed out that I was not supposed to treat my boyfriend that way, I realized that my relationship with Moro and the fact that I'm the one 'in control'—which is so normal for us—doesn't seem as normal to other people. So I started taking pictures of us to explain that our way of being together is very natural. The whole project is like a notebook of my thoughts on heterosexual relationships—what I find most intriguing, amusing and scary about them."
Pixy received different feedback on her work: "I noticed that people tend to react differently depending on their own personality, background, sexuality, etc. If they are more open-minded, it is more likely that they will accept my work; if they are more conservative, they might find it intimidating. Either way, I hope my images can open up a conversation on relationships and inspire people talk about it openly, voicing their own opinions: it is through communication that we can understand each other better."
Some of the images from Experimental Relationship draw direct inspiration from paintings such as The Two Fridas by Frida Kahlo and Gabrielle d'Estrées et une de ses sœurs by an unknown artist: "I'm very interested in certain images from art history and the mass media," Pixy remarks. "It's not necessarily romantic images, but ones that reveal all the different types of relationships that can exist between people, as well as images that reflect on the role of women."
Pixy describes photography as "painting with reality. I like how you can use it to go straight from ideas to the final image." The main influences on her photography have been "the light in Memphis and the darkroom." Some of her favorite contemporary photographers are Elina Brotherus, Jo Ann Callis, Torbjørn Rødland and Shibata Toshio. The last photobook she bought was Takahiro Kaneyama's While Leaves Are Falling.
Pixy's #threewordsforphotography are:
Relationship. Female. Chemistry.