Photos by Martina Cirese
Asankojo — Martina Cirese Shares Her Tormented Relationship with the Stranger Who Became Her Muse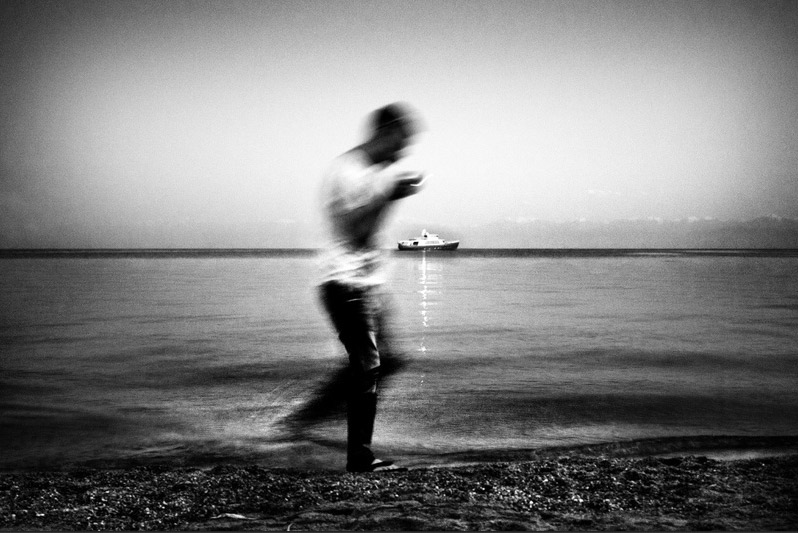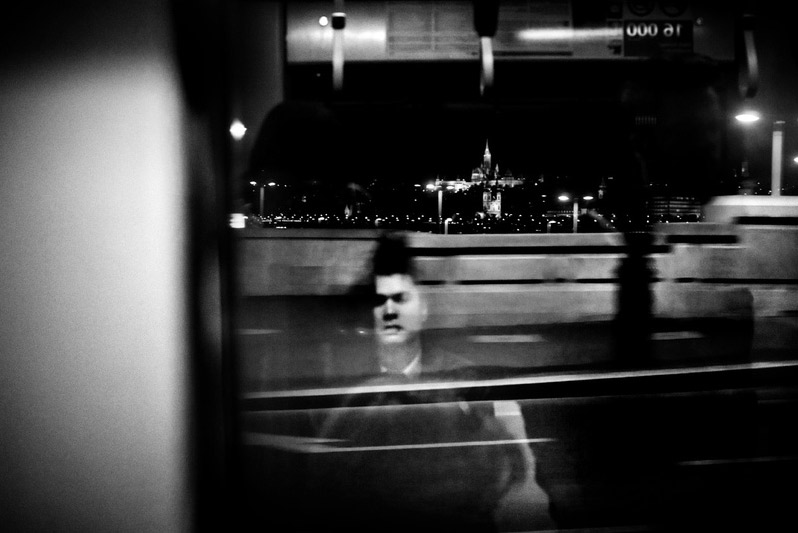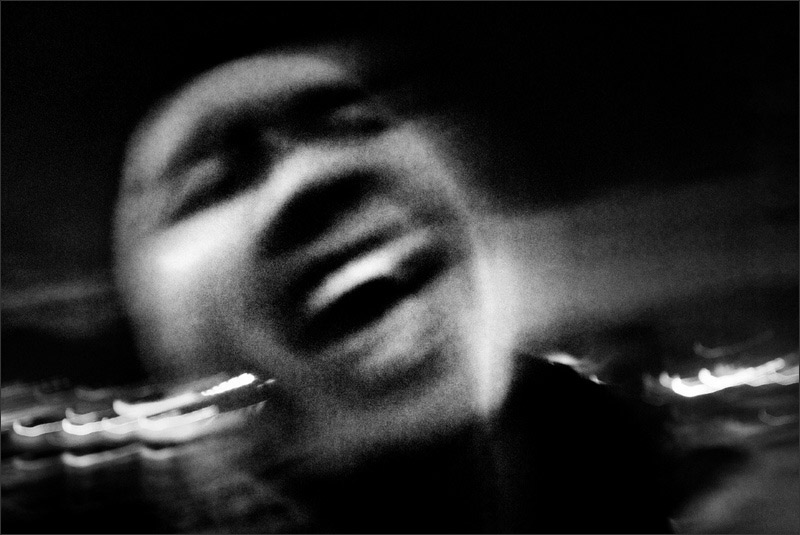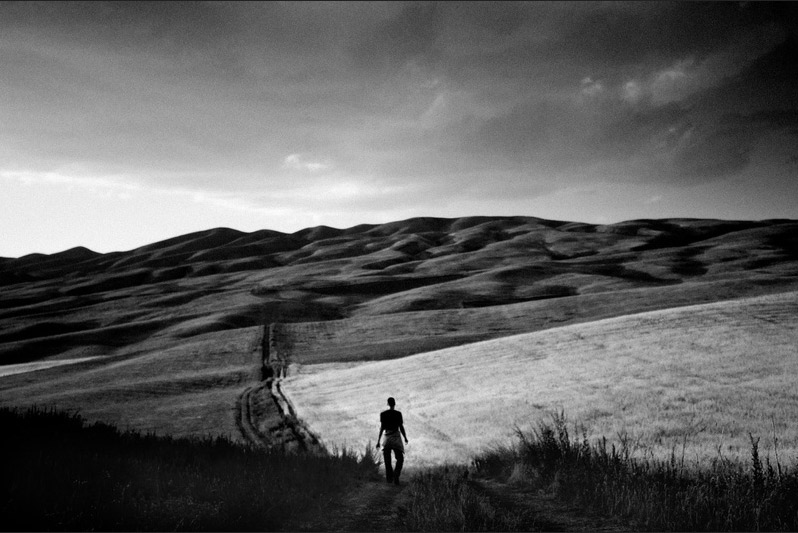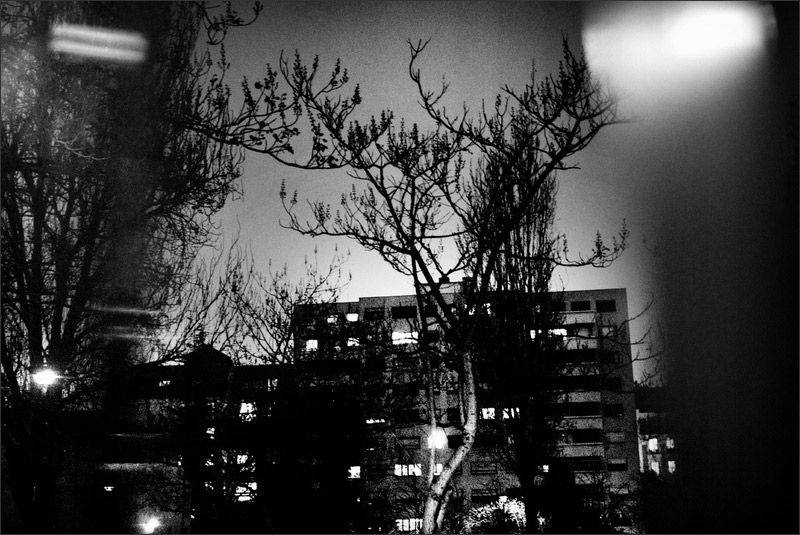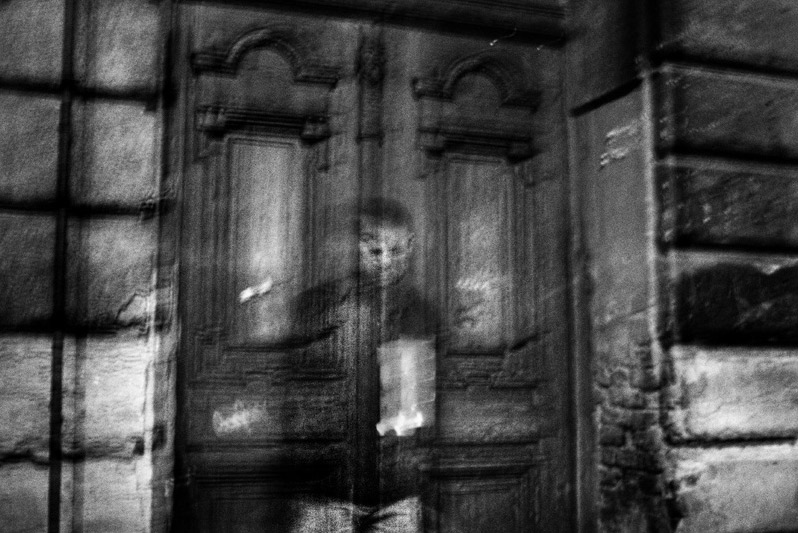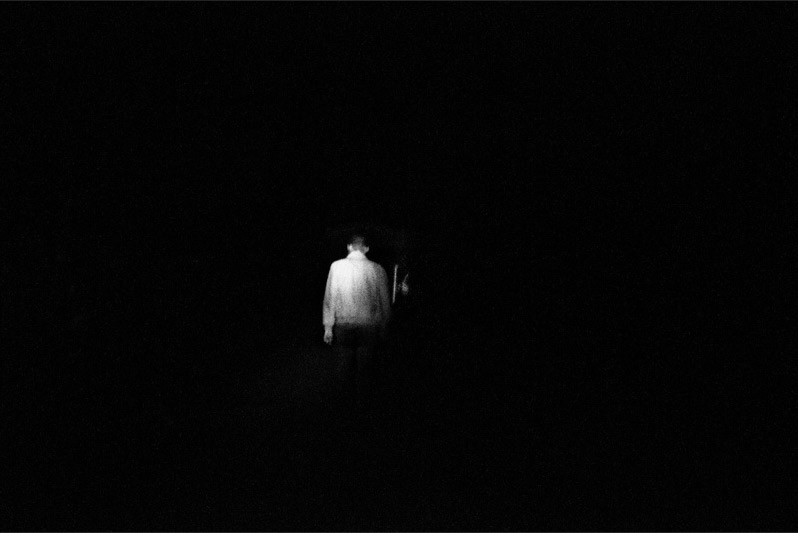 Martina Cirese is a 24 year-old photographer from Rome. She is really only at the beginning of her photographic career, but Asankojo, her first project and the only one she's completed so far, is very intriguing and fascinating.
Asan is a young man Martina met in Paris. Something about him drew her attention. She spent time with him while taking pictures of him in Paris, Budapest and Kyrgyzstan. Read her interview to find out more about this story.
Hello Martina, thank you for this interview. When and how did you become interested in photography?
I began taking pictures when I was 11, in the summertime. I used disposable cameras: I was deeply drawn to landscapes, I didn't want to forget them. In high school, I started taking pictures of people as well, using compact cameras. I wanted to photograph those around me, our habits. I've got albums full of pictures about every night out and every vacation I've been on with my friends until I was 18. At that age, I picked up a reflex camera for the first time, and I haven't stopped taking photographs of anything around me since.
What does the title Asankojo exactly mean?
Asankojo is the full first name of the guy I met in Paris. But he had me call him Asan.
When did you meet Asan? What was it about him that made you want to follow him around and take pictures of him?
I met Asan a week after arriving in Paris, and more precisely one day after moving in the very first house I've had for myself (a 22 m2 studio near Strasbourg Saint Denis, the immigrant borough of the city) in which I lived alone. It was October 1st 2011.
That day I'd gone swimming in the univeristy pool, near the Jardin du Luxembourg. I had lunch in the park across the street from the pool and then I started taking pictures. I spent hours photographing everybody in the park except for him. Asan was sitting on a bench. He was writing, waiting for someone. He came up to me and began asking questions about my pictures. I didn't pay much attention to him, but he kept looking at what I was doing for hours.
Then we sat down and talked. I saw his notepad, his bag, his books, the way he was talking. His hair and eyes gave away his eastern origins, but some of his features looked western. He had a long story to tell. I asked him where he came from: Kyrgyzstan, but he'd also been in Kazakistan, Russia, India, Europe. He used words an anthropologist would use, and his was the spirit of a mature and cynical guy, but just as well that of a dreamer. He told me about pools in Russia: they are outdoor even in winters, when temperatures go below zero. I felt a strong instinct that I had to get to know him better.
"Do you want to come with me taking pictures in the streets and clubs of Paris tonight?"
We met again that night at 9, outside my house. This story began with an hours-long walk in Montmartre streets, listening to the Russian music he would listen while growing up in Moscow.
How did you get along with Asan while photographing him? I believe at some point, while you were in Paris, your relationship was difficult.
Initially, my relationship with Asan was straightforward and easy. We went along perfectly and we talked a lot. However, at a later stage, while still in Paris, we began fighting: we were looking for completely different things.
I wanted to explore and describe his mental and emotional world through my camera; he wanted a woman to share everything with. This got us into fighting, all the time, and very openly. Asan has never really accepted my need to photograph him, and I've never really accepted the fact that he wanted more from me. We kept going from big fights to moments when we would deeply understand each other. We tried to be away from each other several times, but we never made it. There was a tension between us that only died when our relationship ended.
After winning a scolarship with photos of Asan taken in Paris, you called him again and asked him to fly with you all the way to his original country, Kyrgyzstan. What kind of an experience was it?
After Paris, we first went to Budapest – where Asan had lived for three years to study anthropology, before coming to Paris – and then, three months later, in Kyrgyzstan. While in Hungary our bond proved to be a very strong one, in Kyrgyzstan Asan and I gradually drifted apart.
I felt him slipping away and I subconsciously respected his choice to leave (I tried to picture this in the image where Asan is seen walking in the dark from behind). Going to the country he comes from, meeting his family and friends and seeing the places he grew up in was the decisive step into his most intimate world. It was Asan's last attempt at giving me what I had asked of him – capture his intimacy with my camera. The trip to Kyrgyzstan was maybe his last effort to prove me his love, before disappearing from my life.
Going to Kyrgyzstan was a complex and unpredictable experience, the last step of a tango we'd been dancing together. It threw a different light on my ideas of space, time, darkness, fear; but above all, it showed me a different Asan. For the first time he was completely in focus, in a context where he belongs, a world straddling the East and the West – his origins and his European side – which has always been and forever will be part of his identity.
Asankojo seems to be about lonliness, bewilderment, escaping. It has a dream-like quality, but the impression is it was a bad dream. What did you want to express through this project?
To me, Asankojo is an exploration of the search for human identity, but it's also about escaping from it, about solitude and feeling lost. Asan showed me his experience, his personal and most hidden story. I looked at it and photographed it as if it was a mirror, a reference frame – as contradictory as it was – to compare myself with.
By exploring a single person's experience from such a close perspective, I wanted to investigate the condition of the individual in modern societies: the identity crisis, the deterioriation of our societies' values, our constant need to get lost and run away when we can't recognize ourselves anymore and don't know what we need. Under this regard, my trip with Asan really was a 'bad dream', a reflection on the lack of sense inside us that we don't want to see.
Do you typically shoot in black and white? What do you think black and white can express that colour can't?
I've always shot in black and white. I don't think it is absolutely better than colour – it is for me. When I shoot, I see in black and white. I get dazed by the contrasts between light and shadow, and I don't care too much for colours.
In my opinion, black and white is best to make an image that is authentic but metaphoric and mysterious at the same time. I'm fascinated by it for the strong graphic impact and its power to abstract. Its essence – especially when it's highly contrasted, which is my favourite kind – helps me read the multiple meanings in a photograph, go beyond the mere description to grasp its symbolism.
Why is photographing important to you?
Photographing is very important to me. It's a way to express myself, grow up, find an answer to my questions. I love confronting myself with others, learning and discovering new things through photography.
You have mentioned in an earlier text that you weren't quite sure whether you wanted to be a documentary or an artistic photographer. Do you know now?
Yes, now I know what kind of images I want. In my pictures, I want to tell stories as filtered through my personal vision. My intention is to combine photojournalism and artistic research. I believe each can benefit from the fusion with the other.
Are you working on any new projects? What would you like to do in your future?
I'm working on a project about the economic crisis in Italy, a series of portraits to tell the stories and feelings of those who had to change their lives because of the economic downturns, an exploration of how professional uncertainty influences the existential and intimate space of those who experience it.
Pick  one of your photographs and share something we can't see in the picture with us.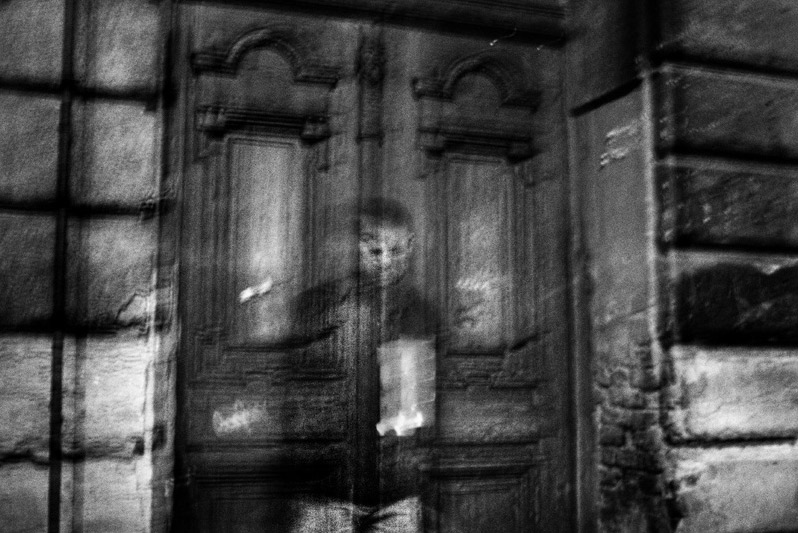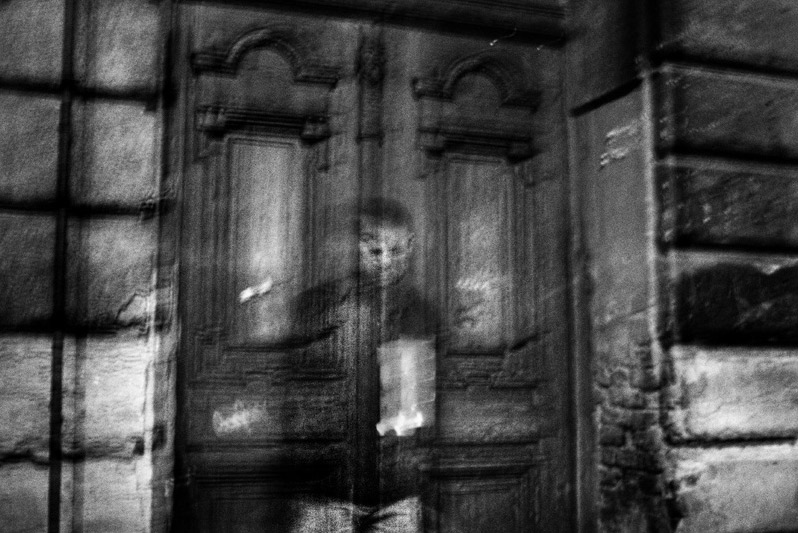 Every time I look at this picture, it reminds me of everything that Asankojo meant to me.
Asan and I were in Budapest. That day we had a very big fight: he didn't talk to me for 24 hours, and got out of the house in the morning without saying anything. I spent hours walking in the places he had showed me over the previous days – the places in the city he had lived in for years that were dearest to him – hoping I would meet him. At the sunset, tired, I walked into a cafe Asan would often go to. He was there, on the top floor, in a seat from where he could look out onto the street – he loved writing while watching places from a high vantage point. I tried to talk to him and put an end to that speechless fight. But he didn't reply. He waited for a few minutes, then he left. I followed him in the street, taking pictures of him: then and there, it was the only way we both knew and understand through which I could interact with him.
In front of that door, Asan stopped. He looked at me, but then it seemed like his thoughts began to wander, as if he was looking through me and I wasn't there in front of him at all. Then he left again. I photographed him while he was walking away.
In this picture, I recognize Asan's need to know himself completely, to go past his limits and come to terms with himself in the sincerest way possible: in that very moment, in the streets of Budapest, at night time and in the silence, me and my camera.
Thank you Martina for this interview!