Photos by Soham Gupta
Angst — Soham Gupta Shows Us the Faces of Kolkata's Poorest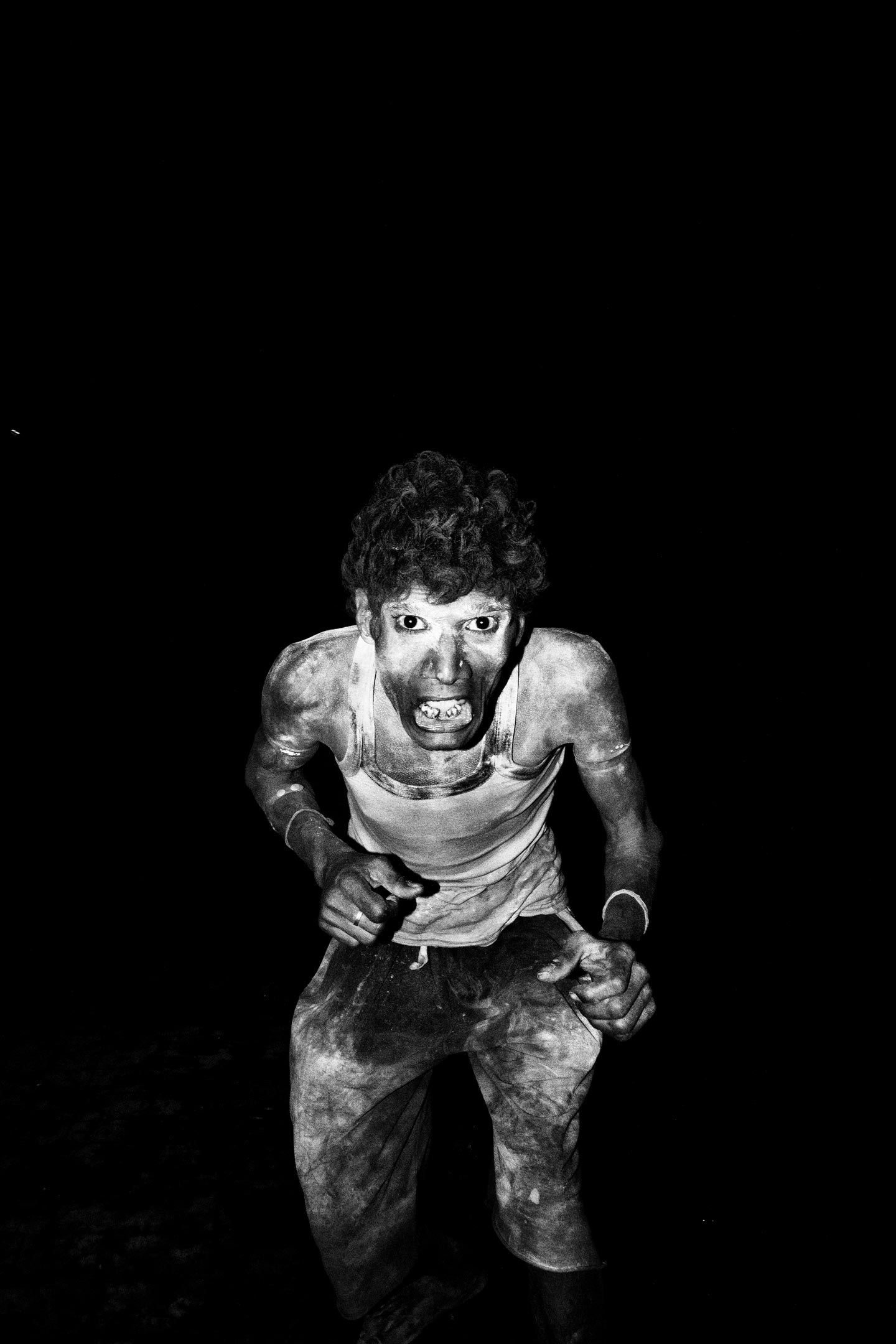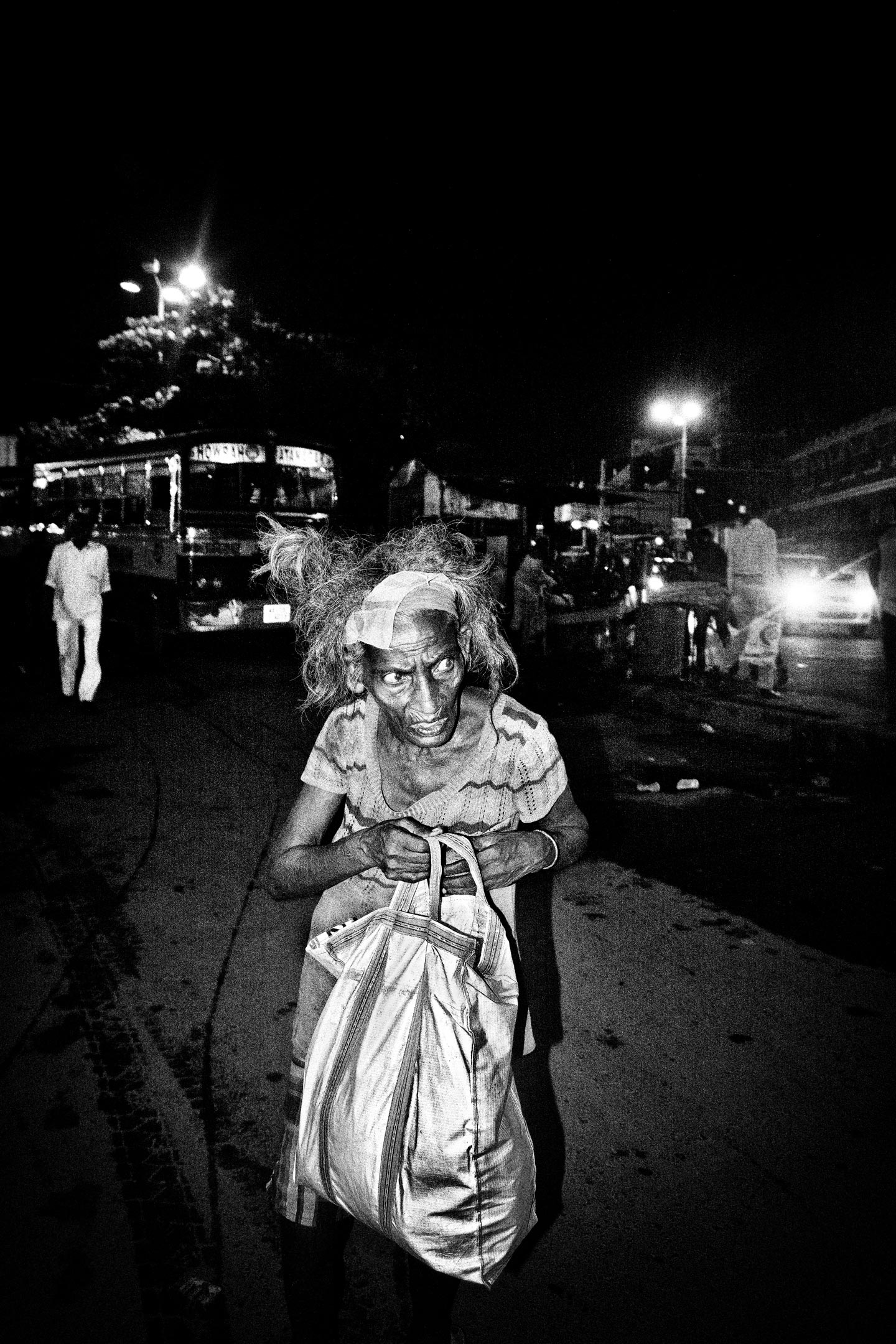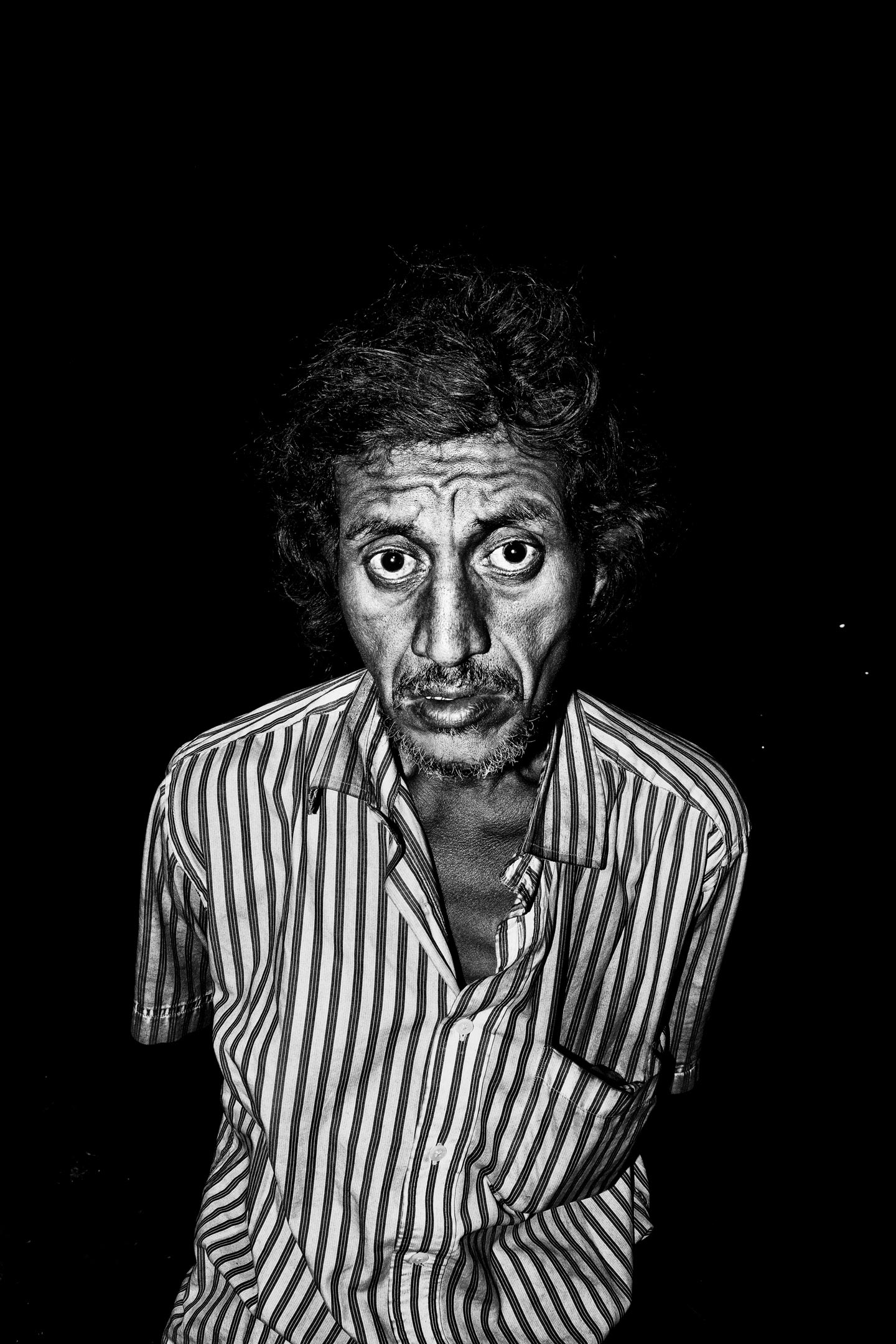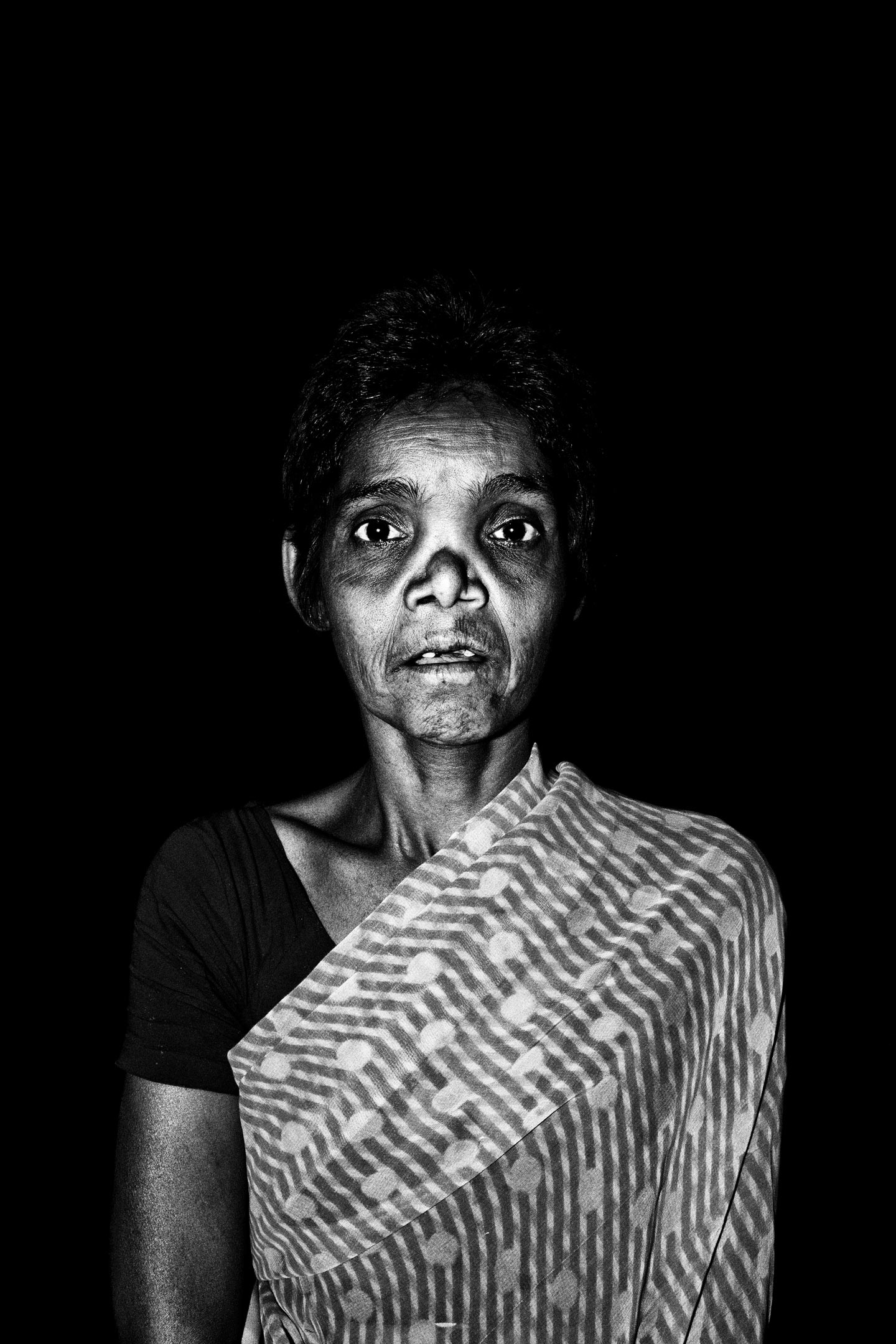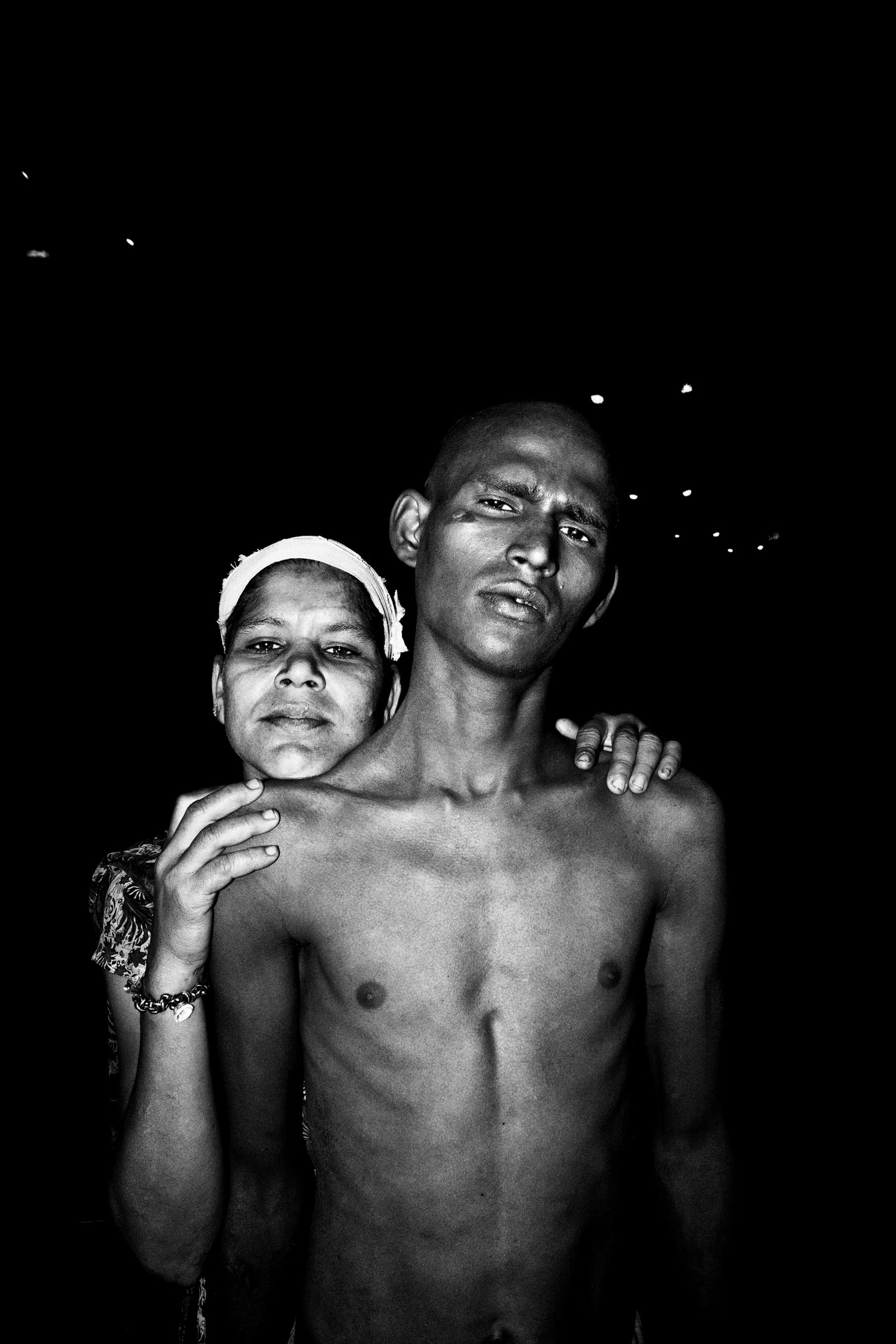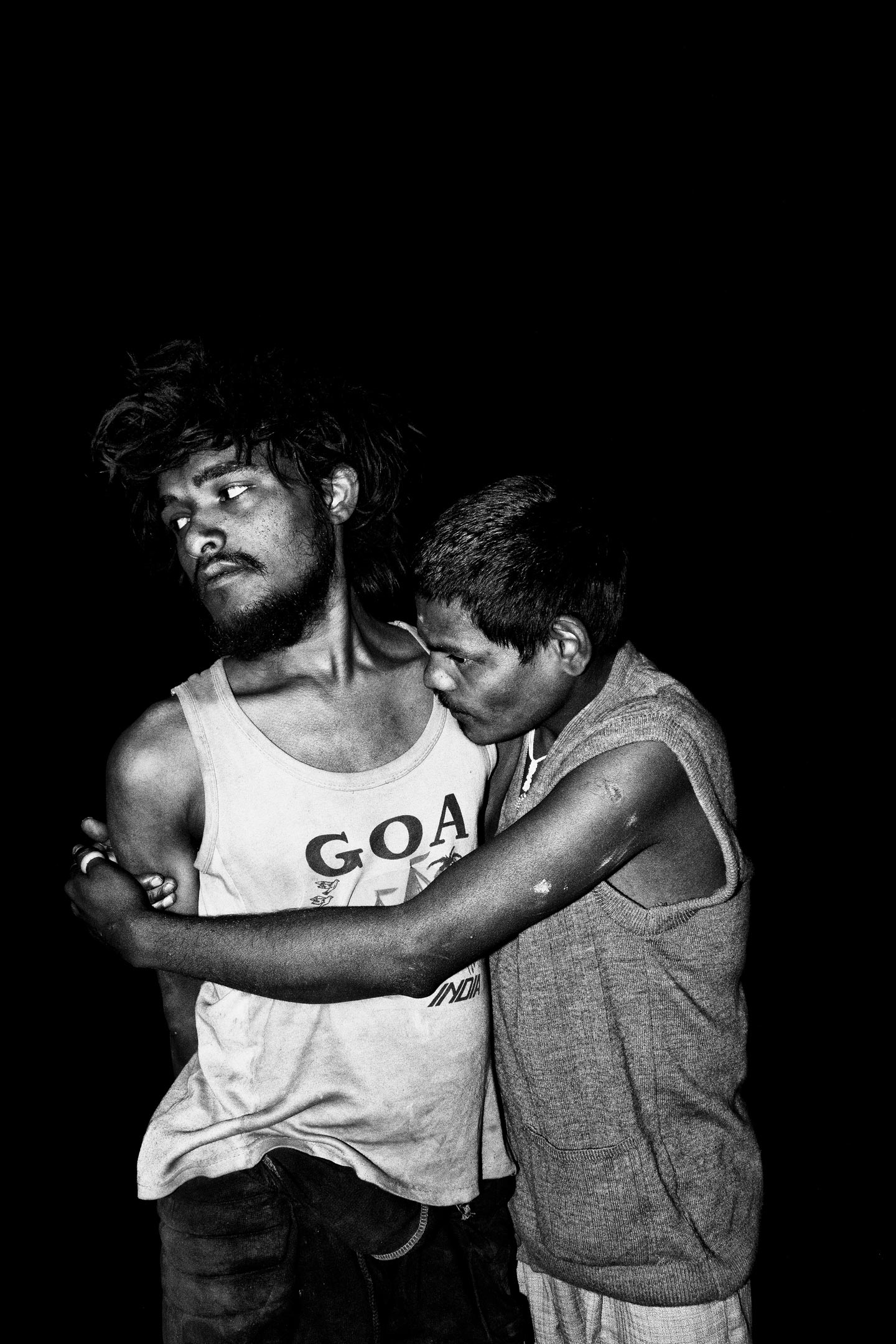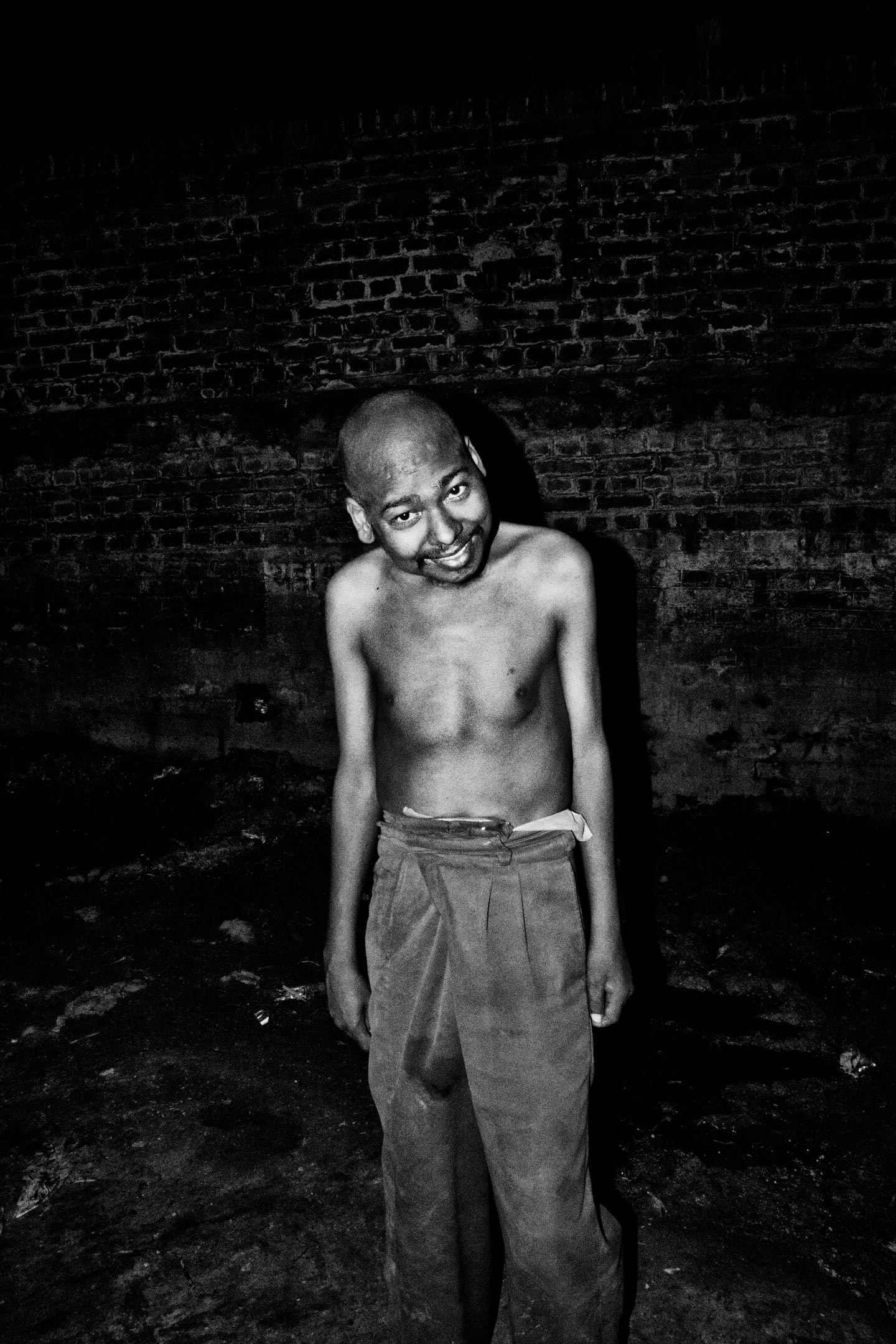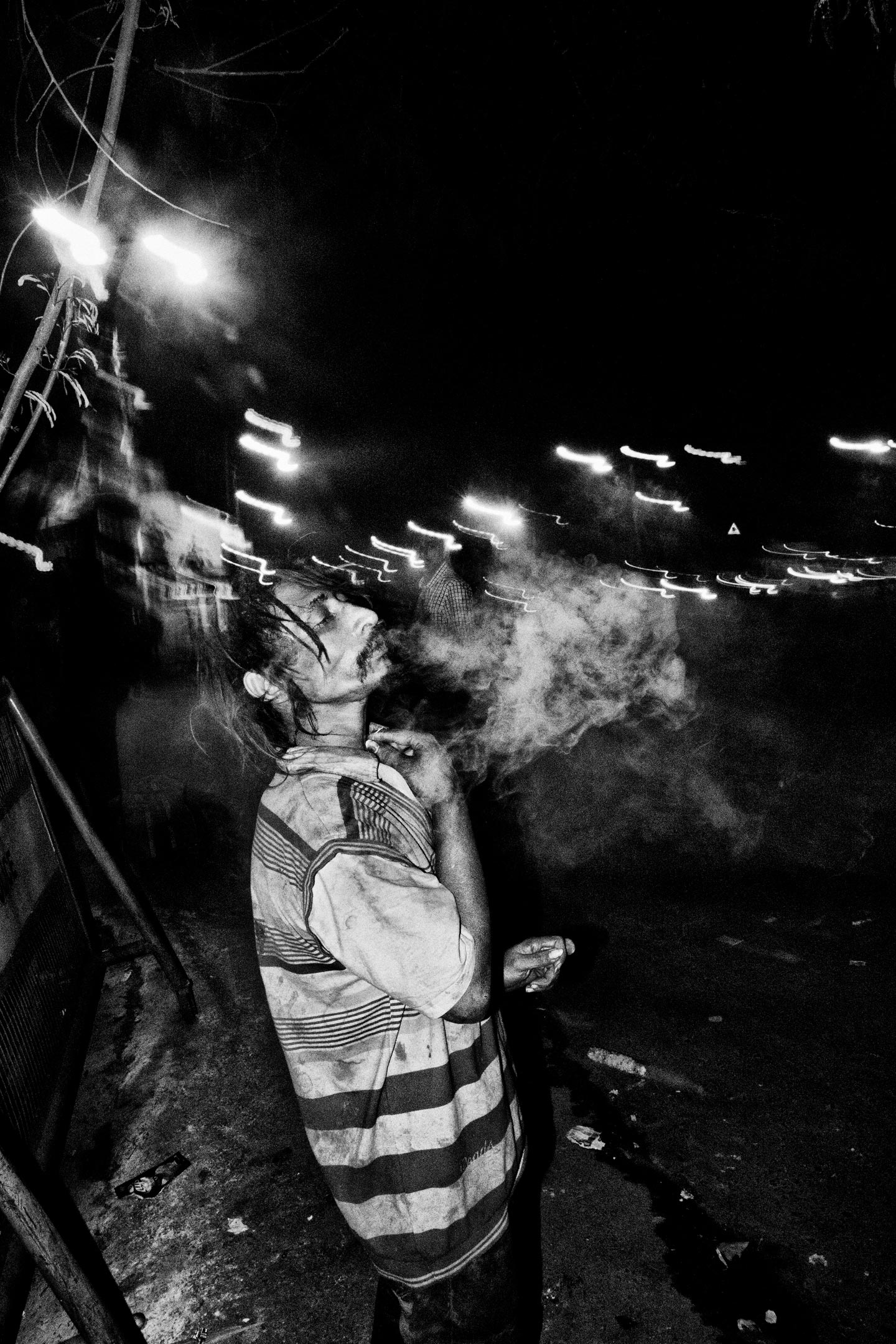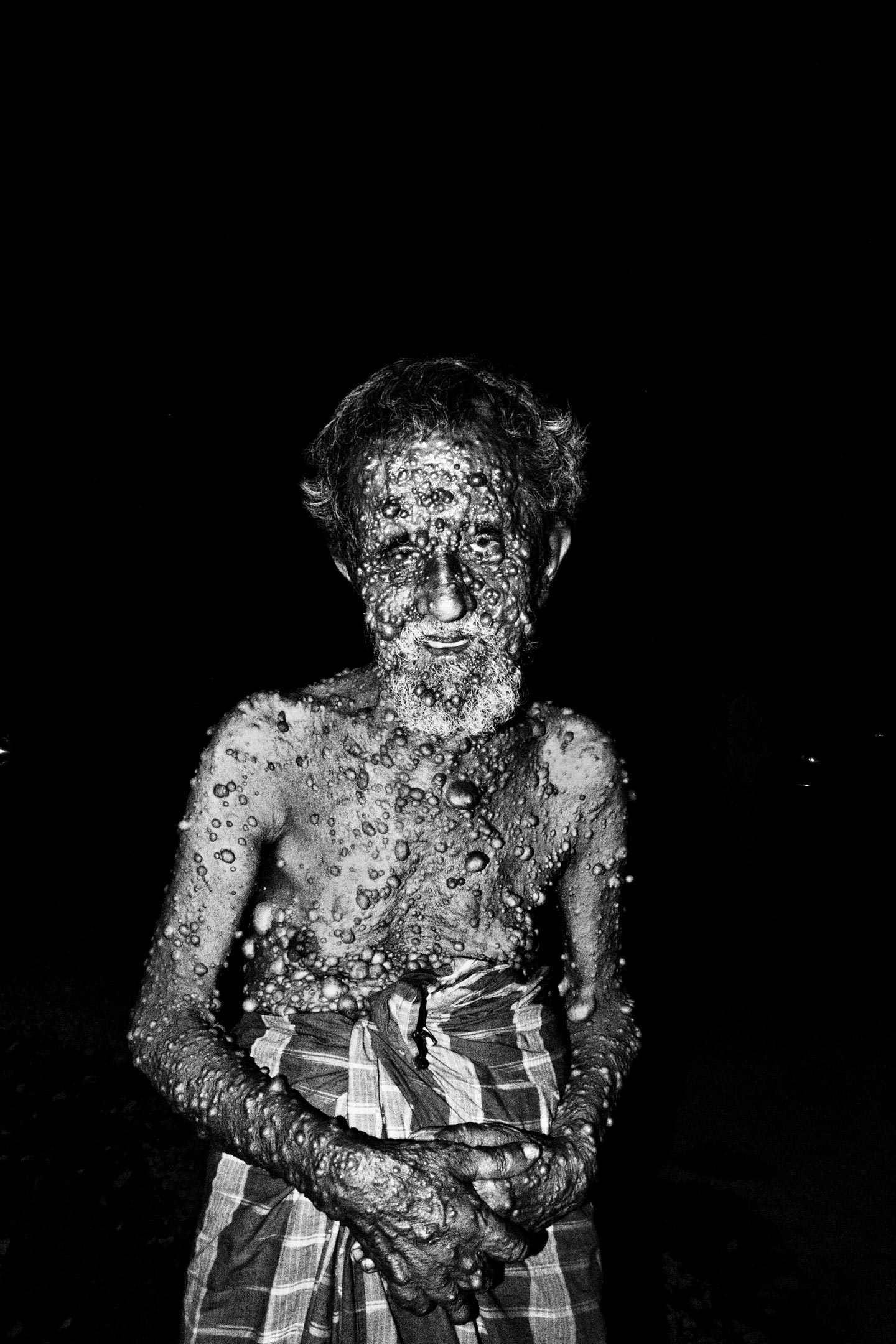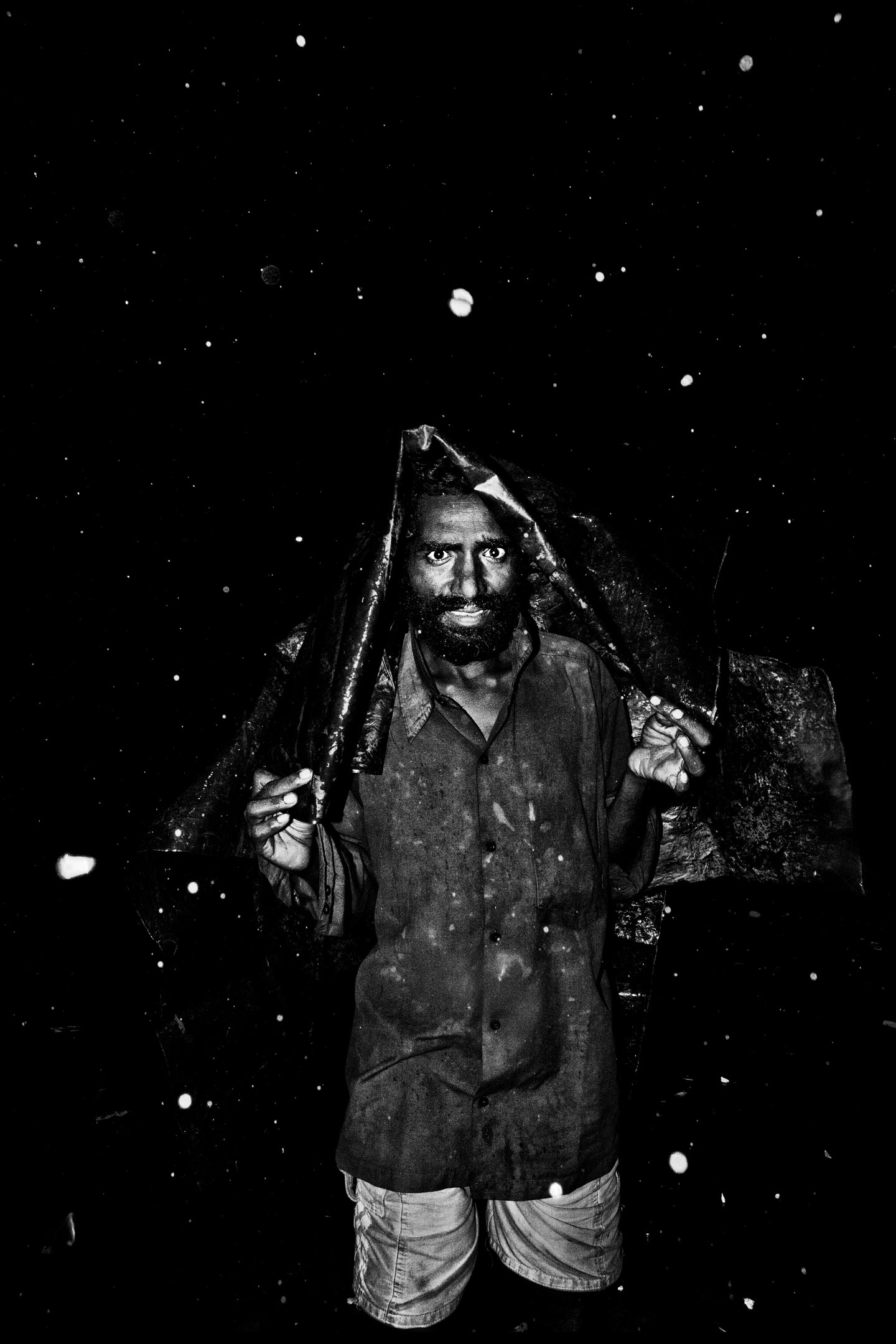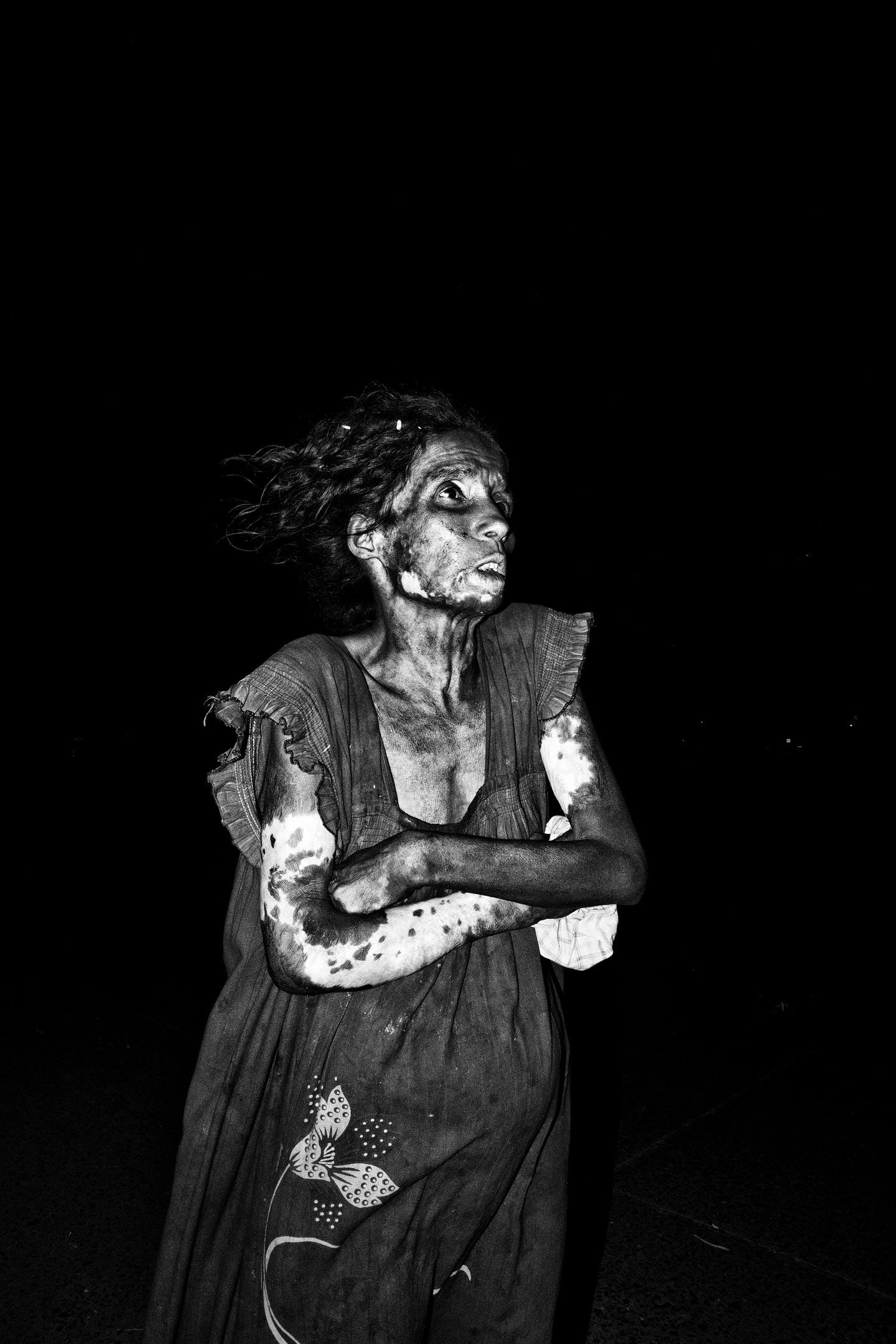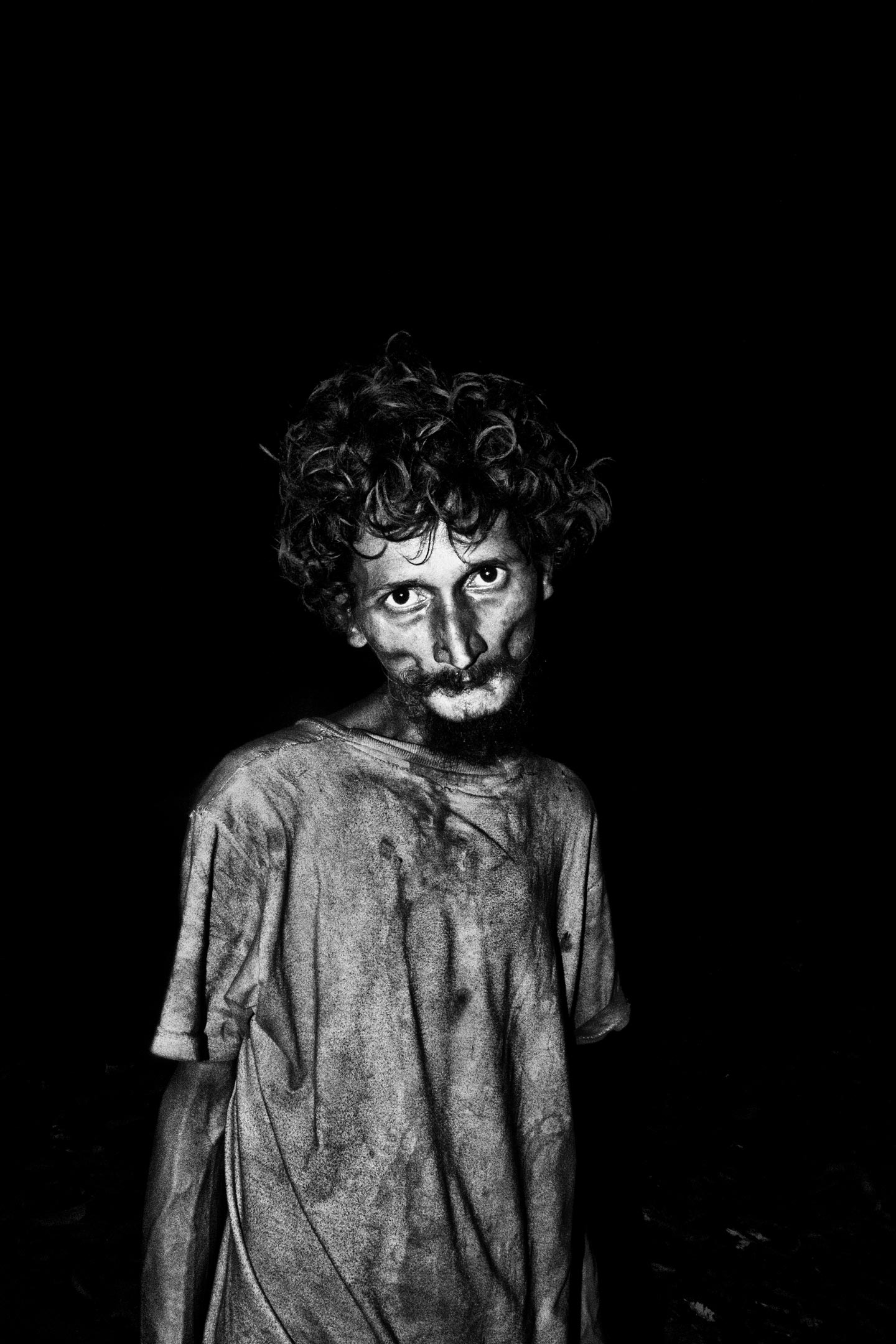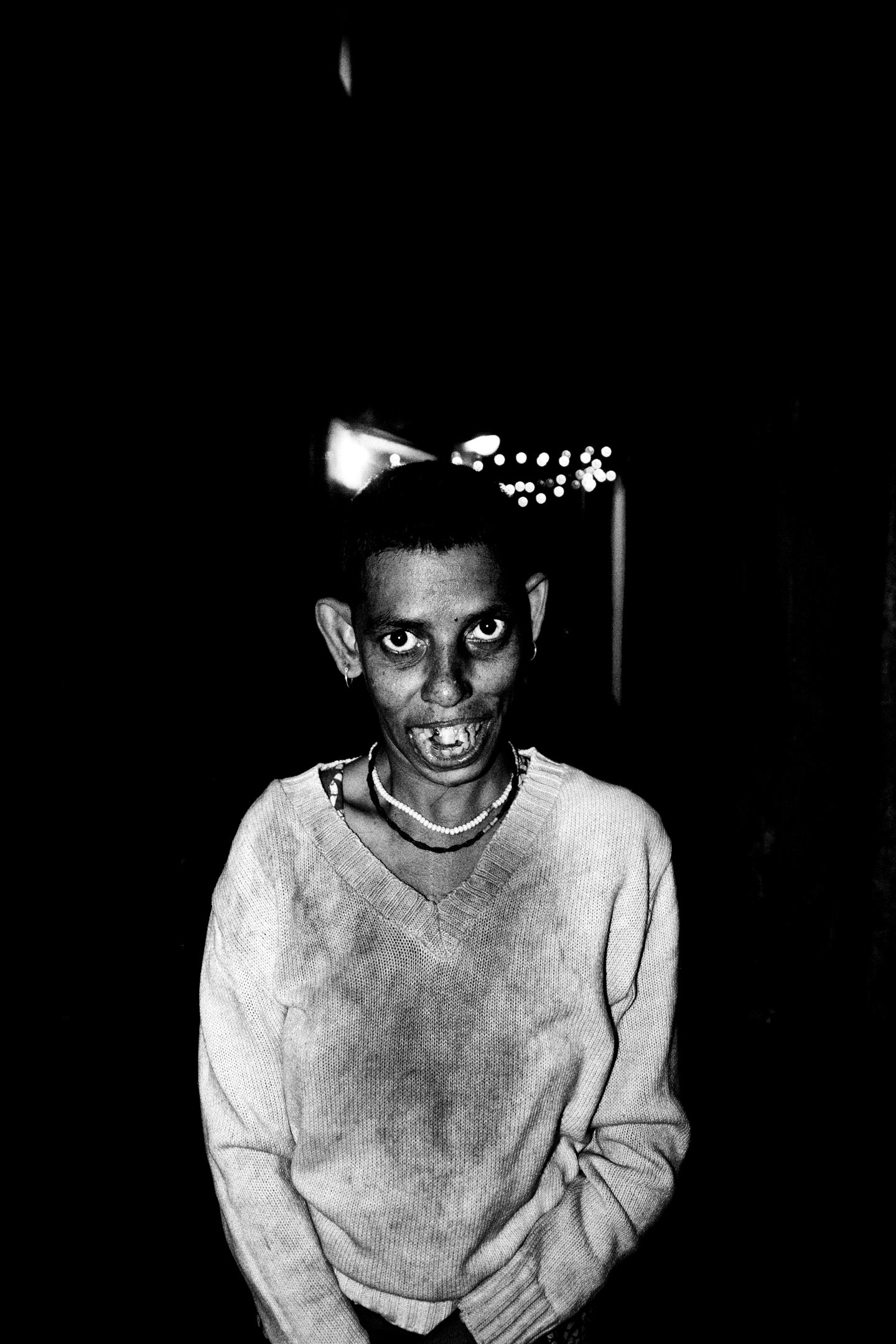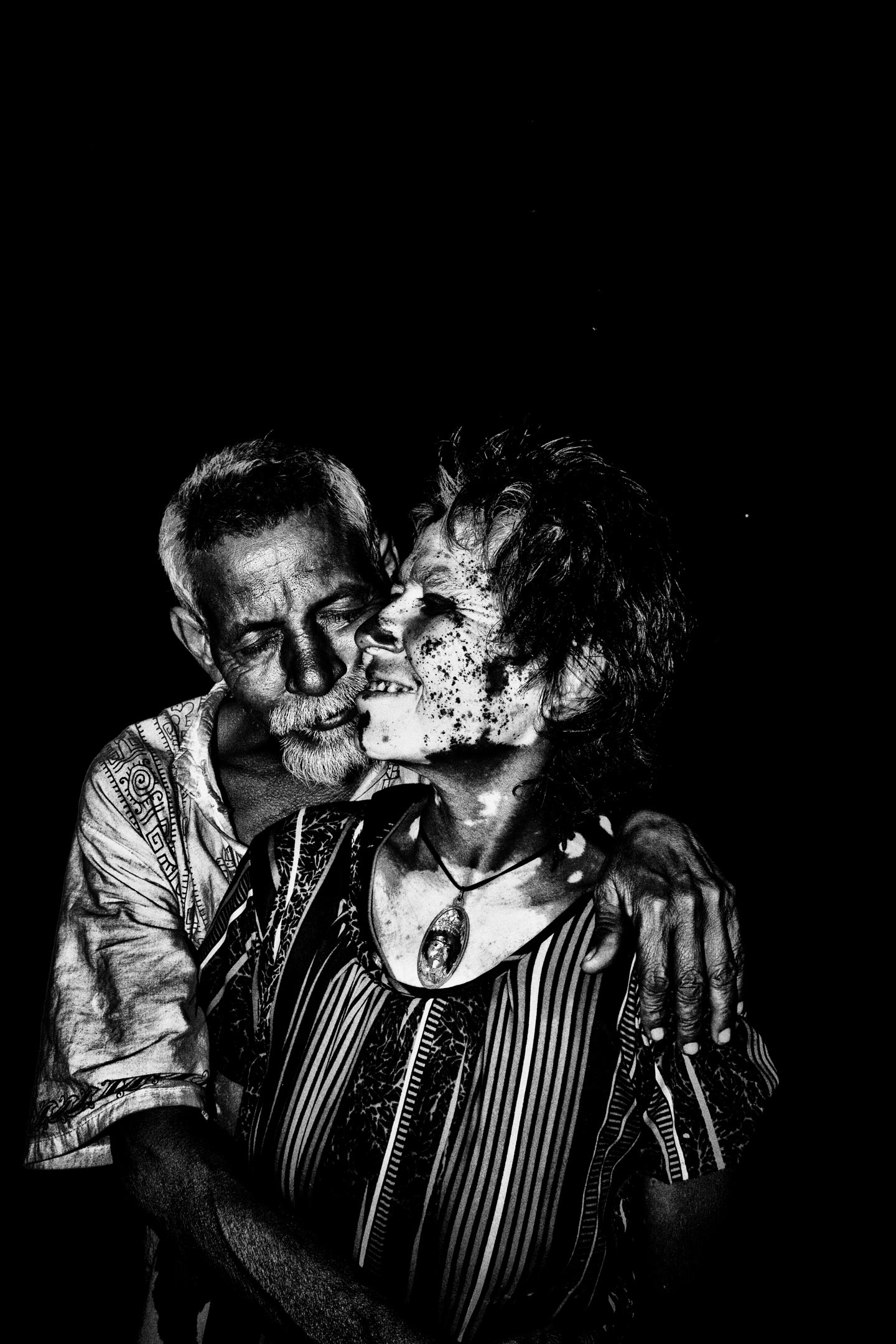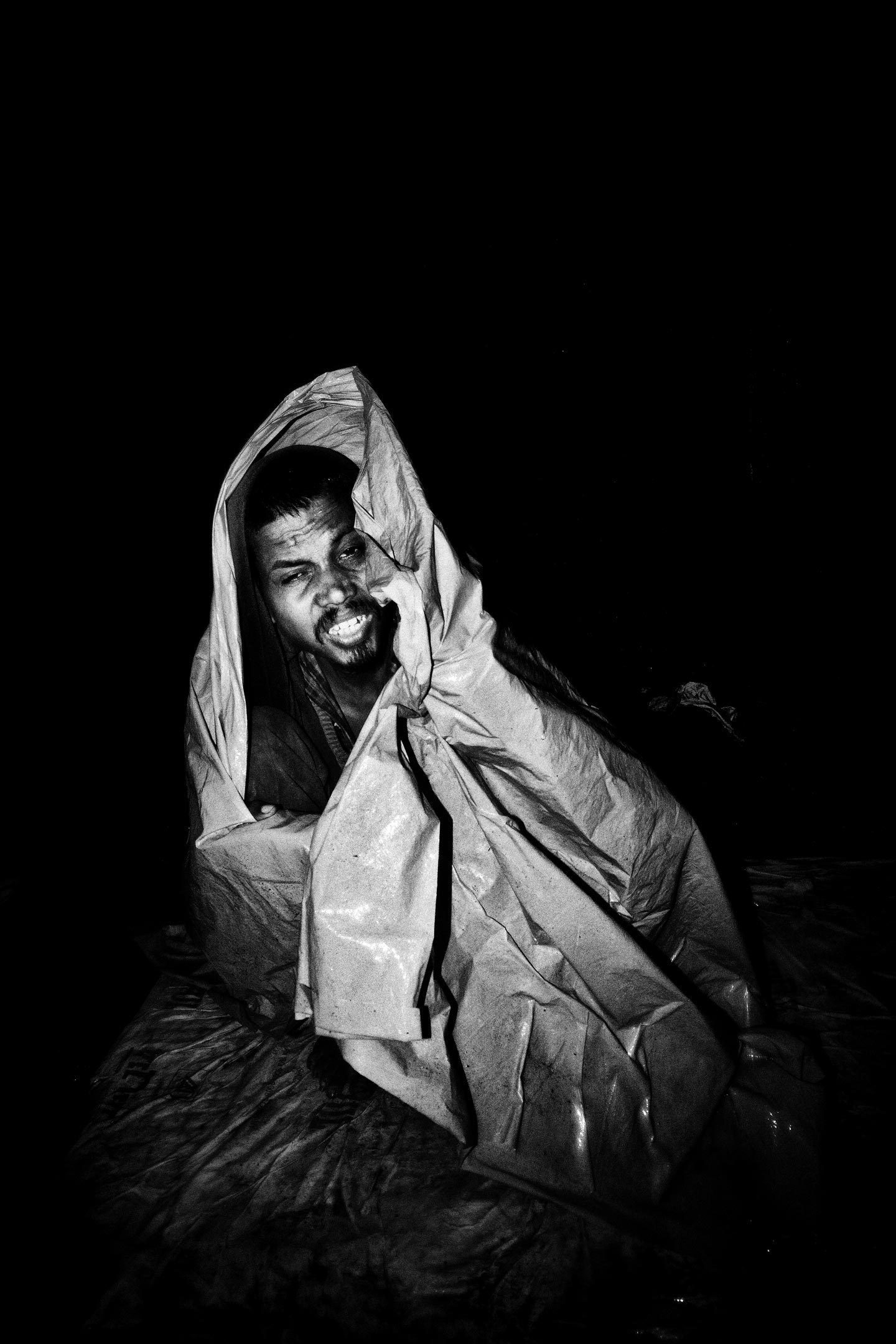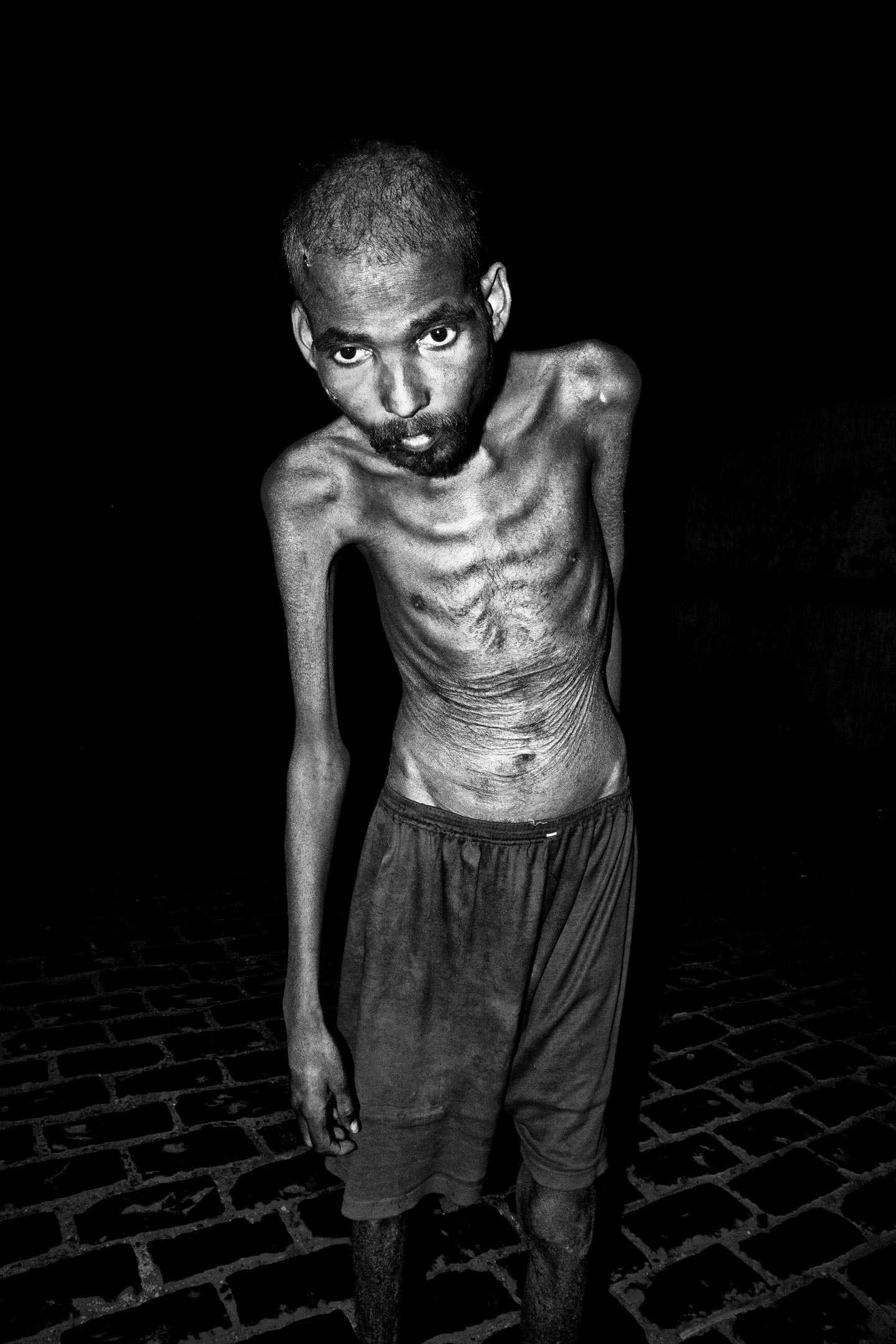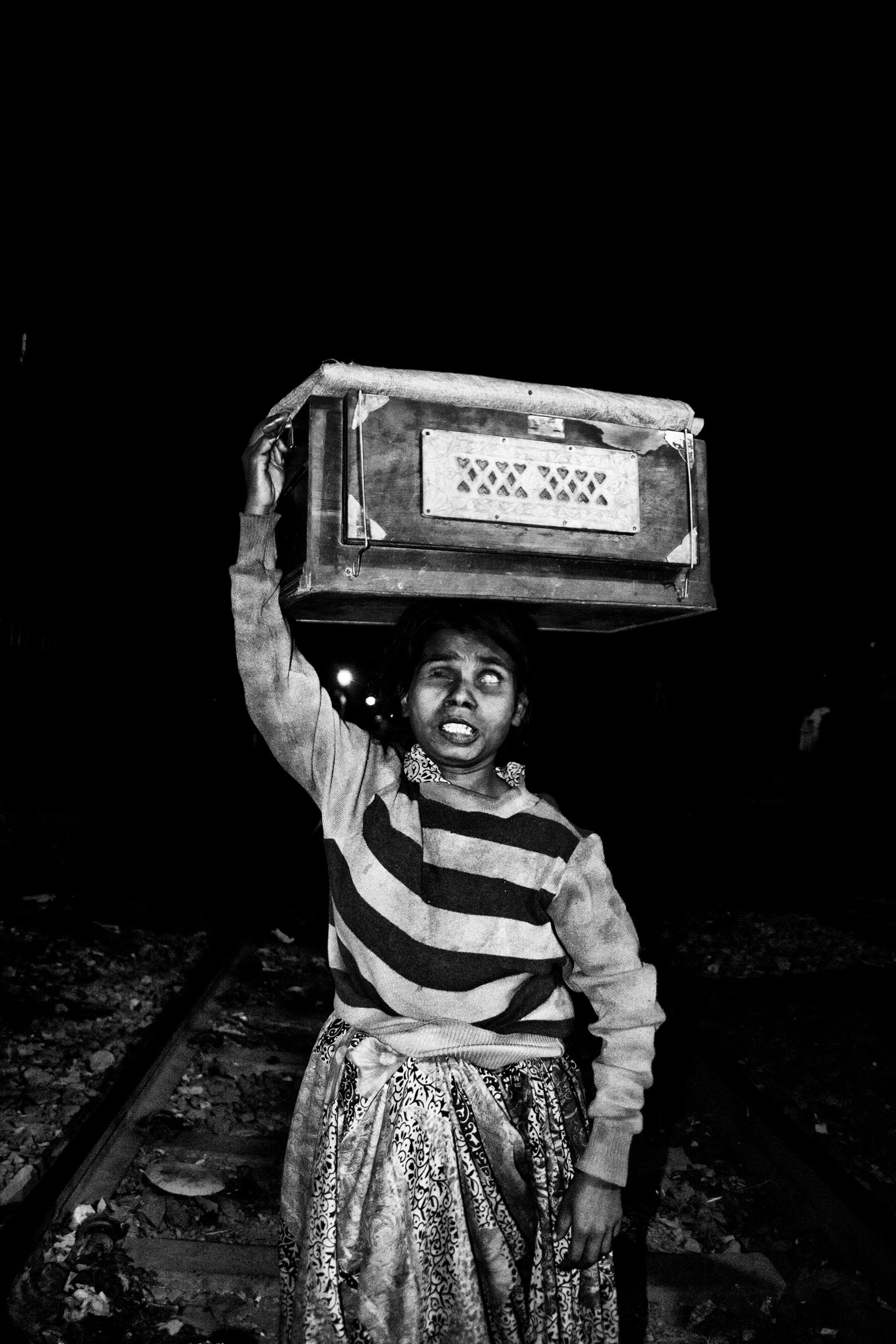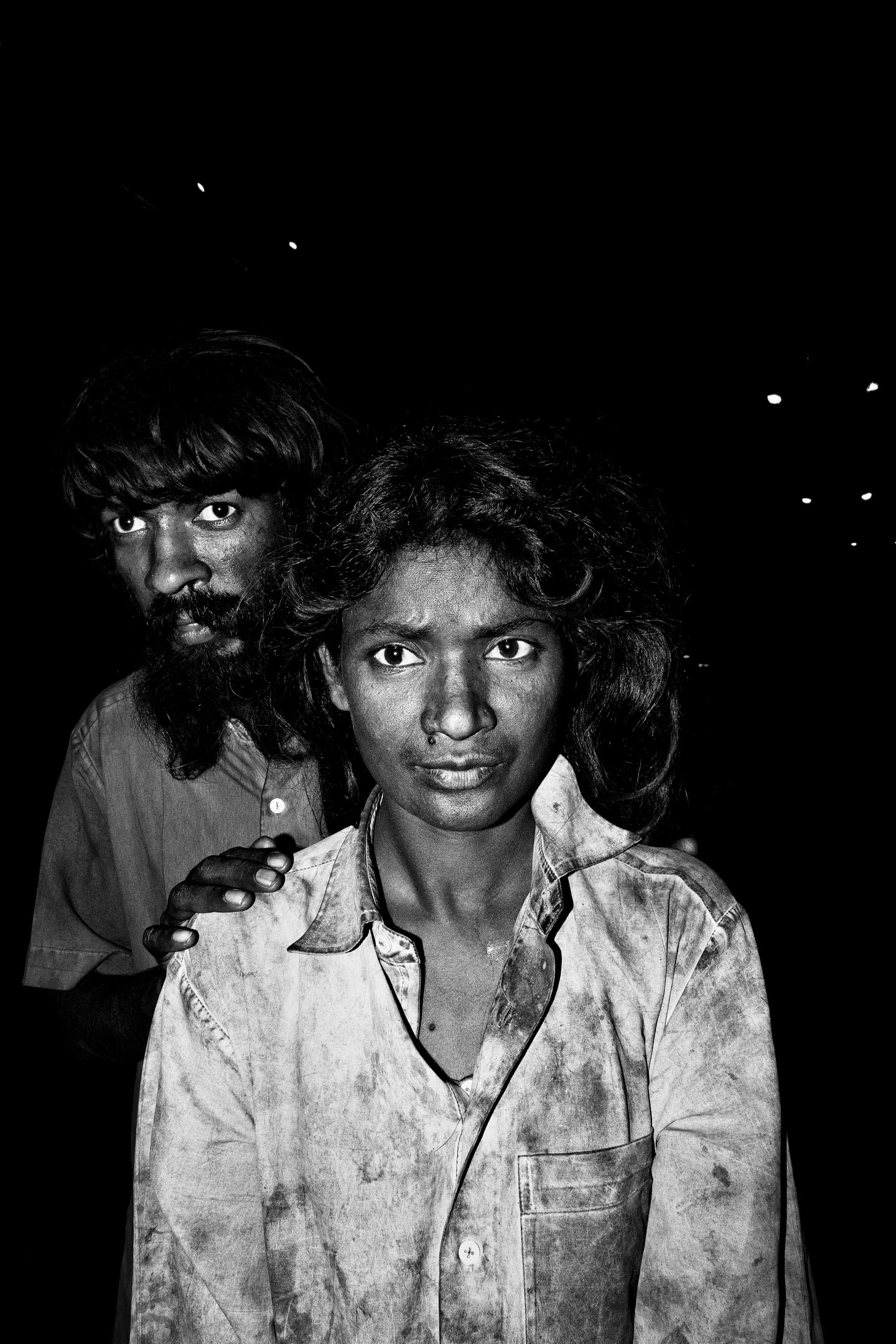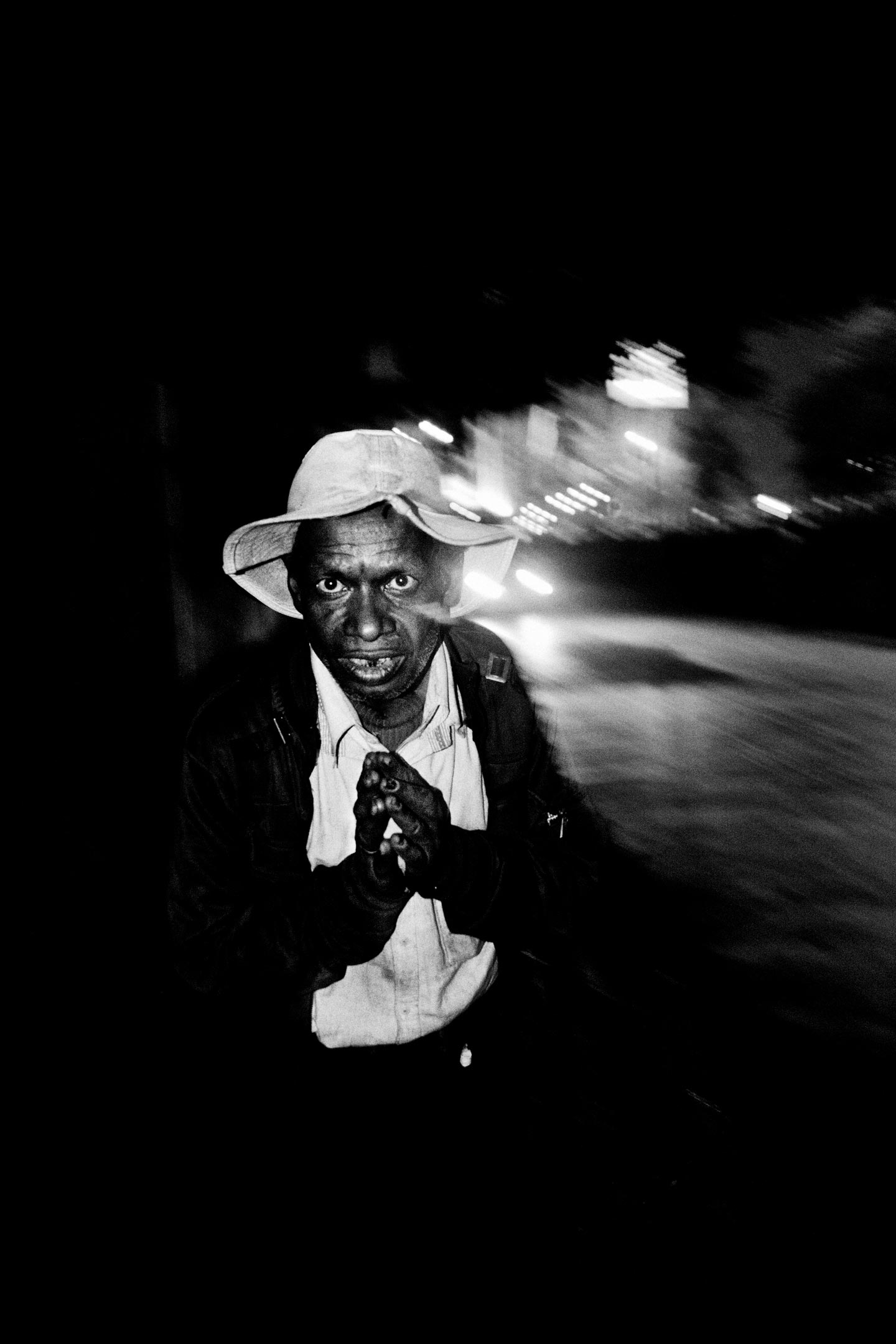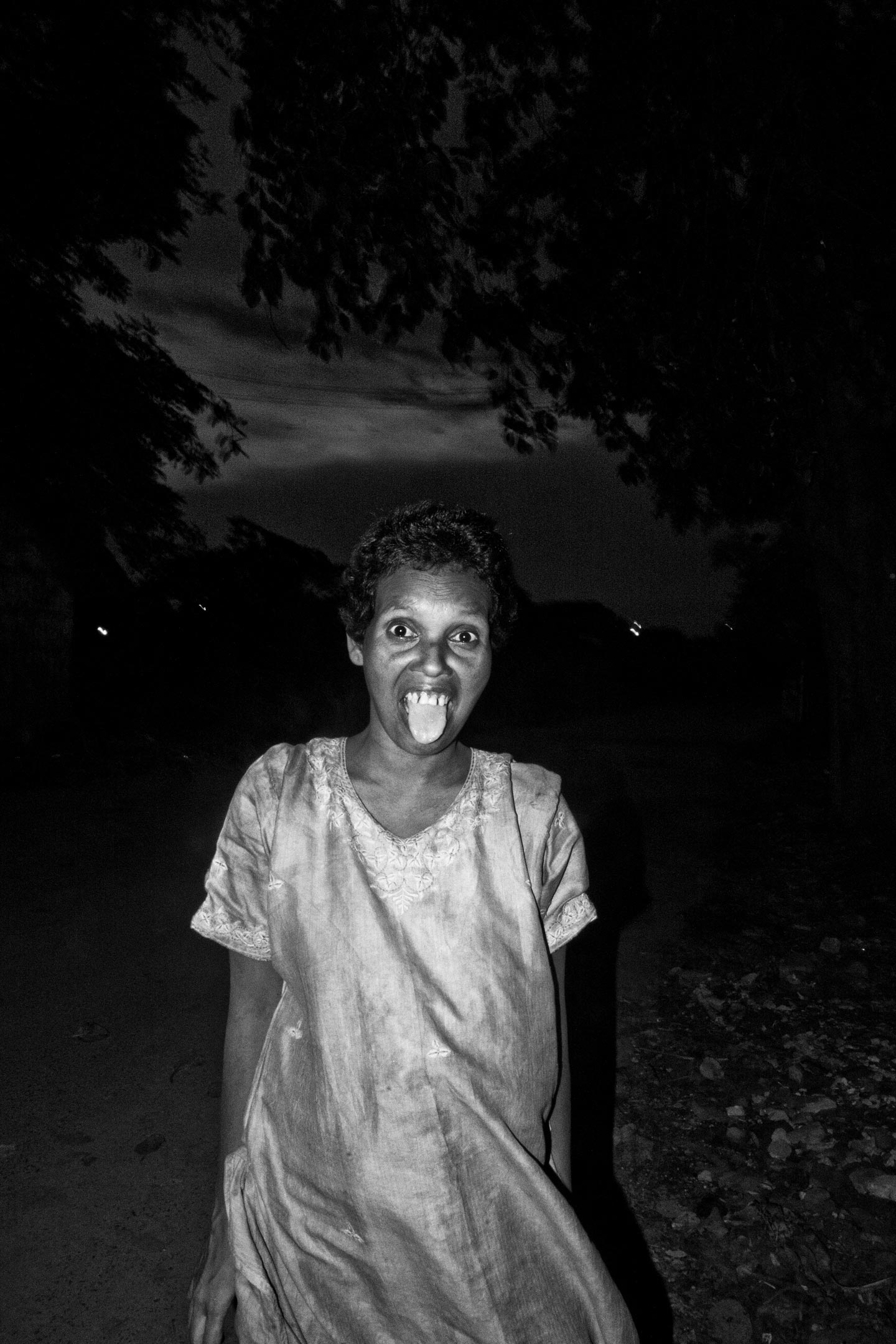 28 year-old Indian photographer Soham Gupta introduces us to Angst, a poignant series of portraits, entirely shot at night, of the people in Kolkata who live at the margins of society.
Hello Soham, thank you for this interview. What are your main interests as photographers?
I use photography as a medium to express myself.
Please introduce us to Angst: what inspired the series, and what are you trying to communicate with these images?
I have been working on Angst since 2013. It is a work in progress. It has now evolved into a hopeless tale of a fictive nighttime hellhole, whose nooks and crannies are inhabited by decaying souls. Angst has its roots in my childhood riddled with severe asthma attacks and in my troubled growing-up years spent trying to come to terms with the world's expectations. I want this work to ultimately stand as testimony to the requiem of countless dreams, even as it is a record of my angst-ridden youth.
Most of the images were shot in Kolkata. This work is not about the city at all though – it is, as I have stated earlier, about a night-time hellhole dwelling in my imagination.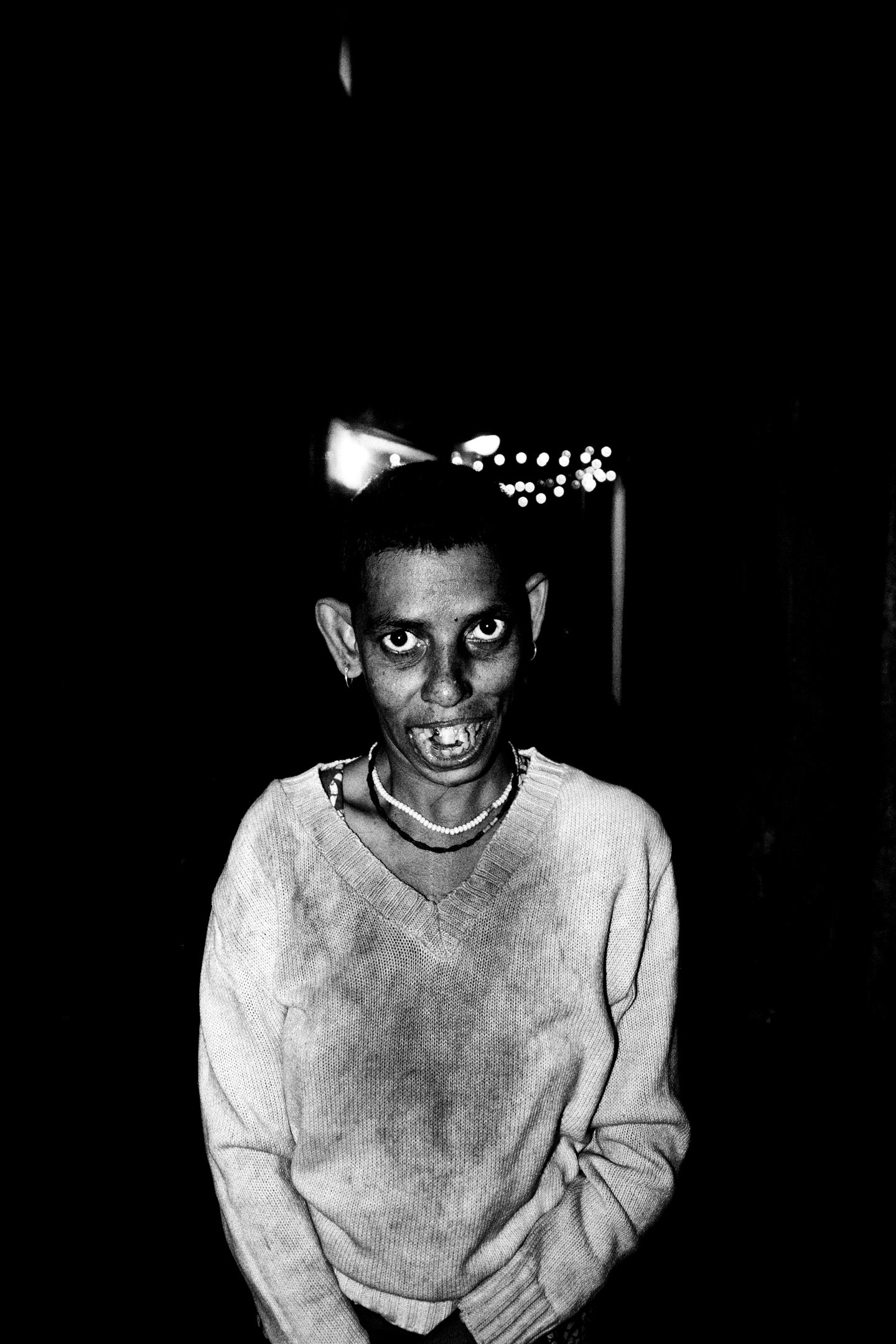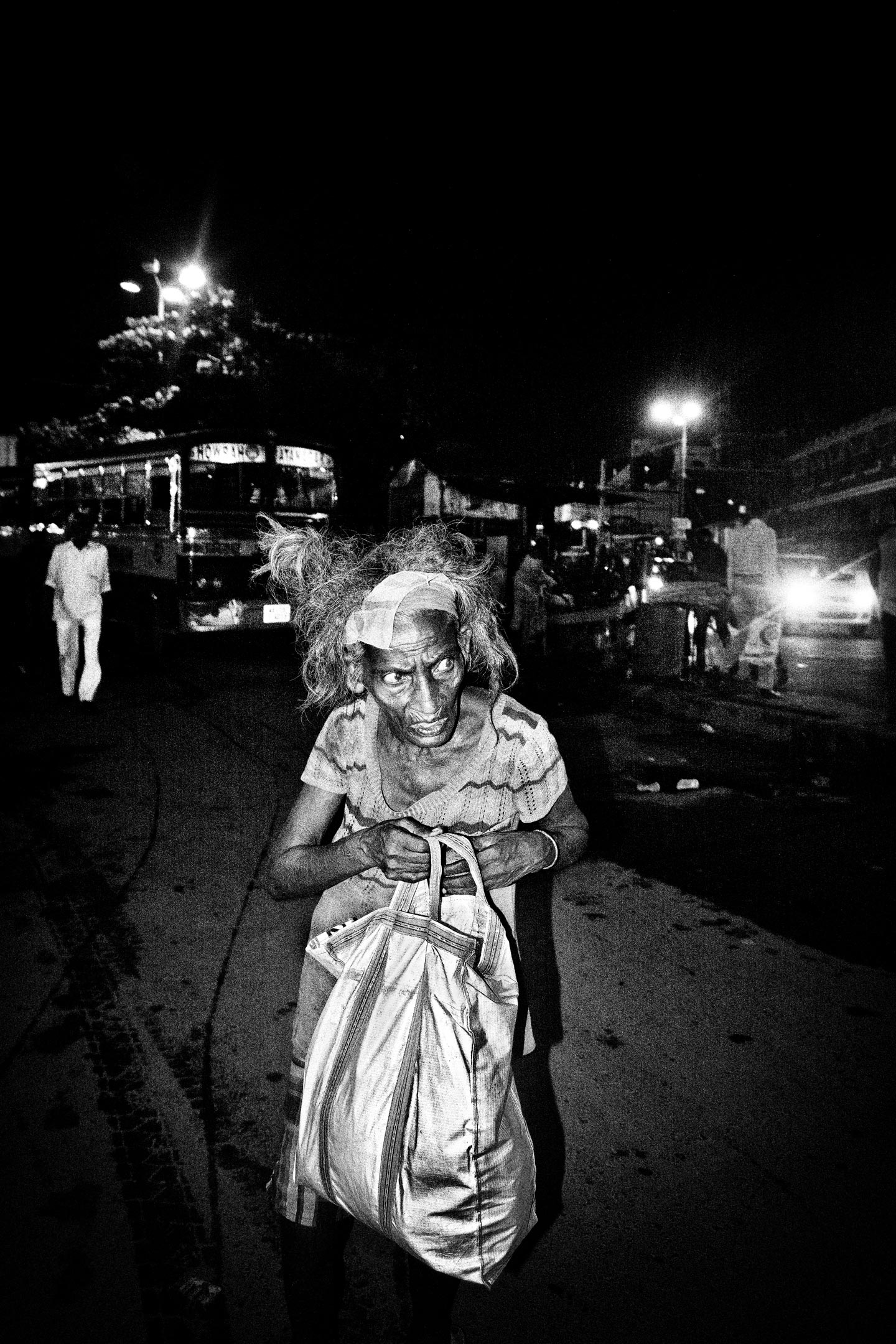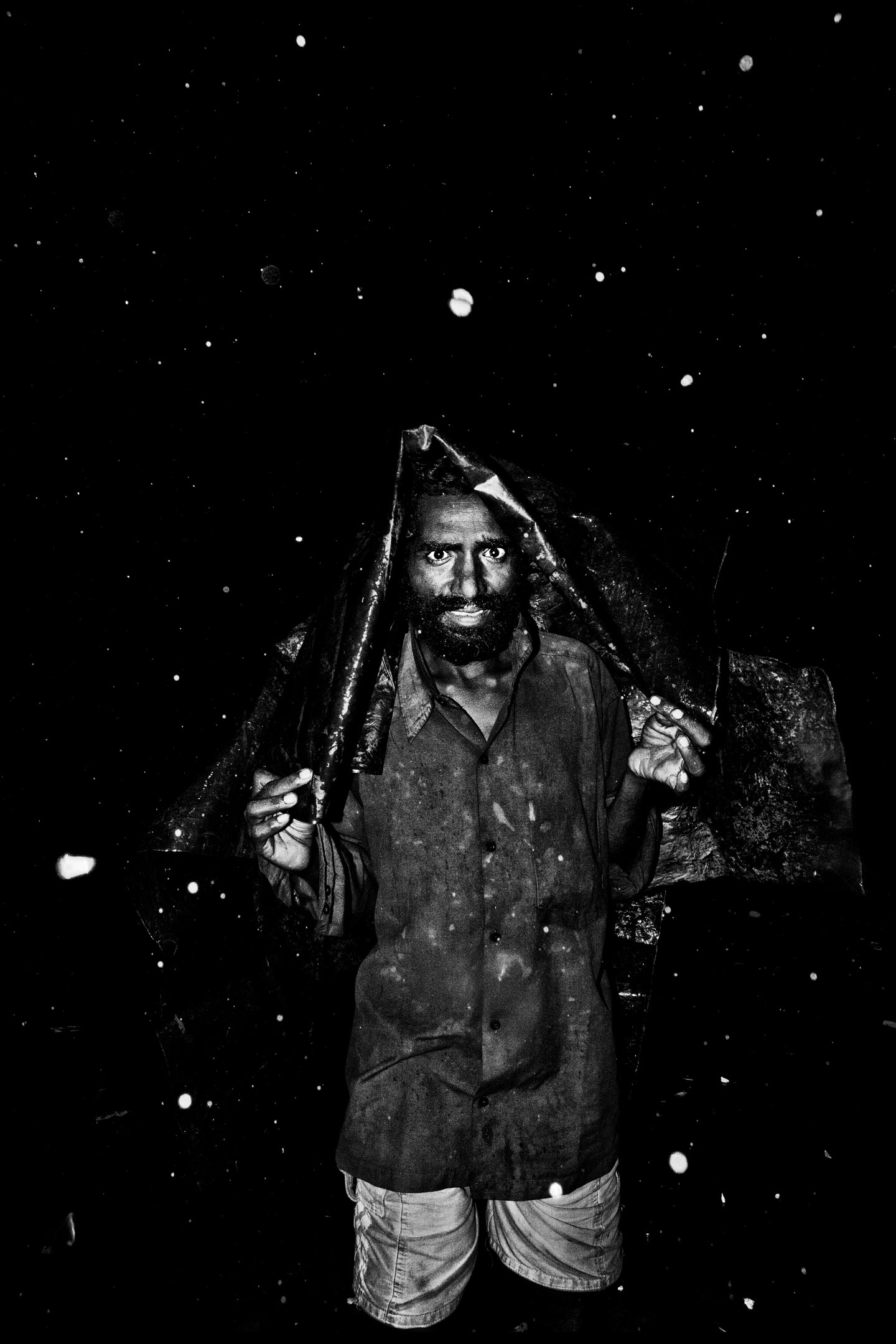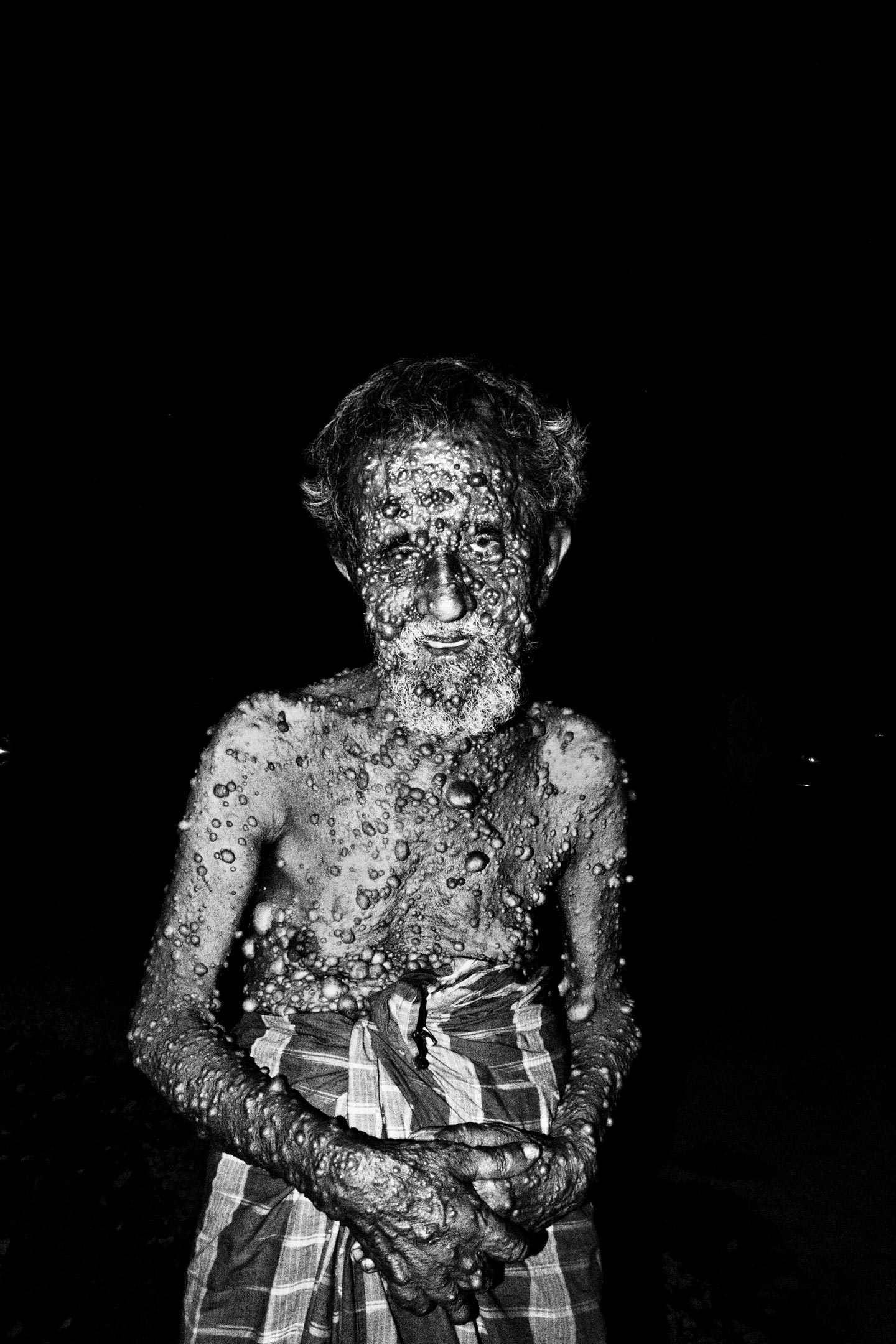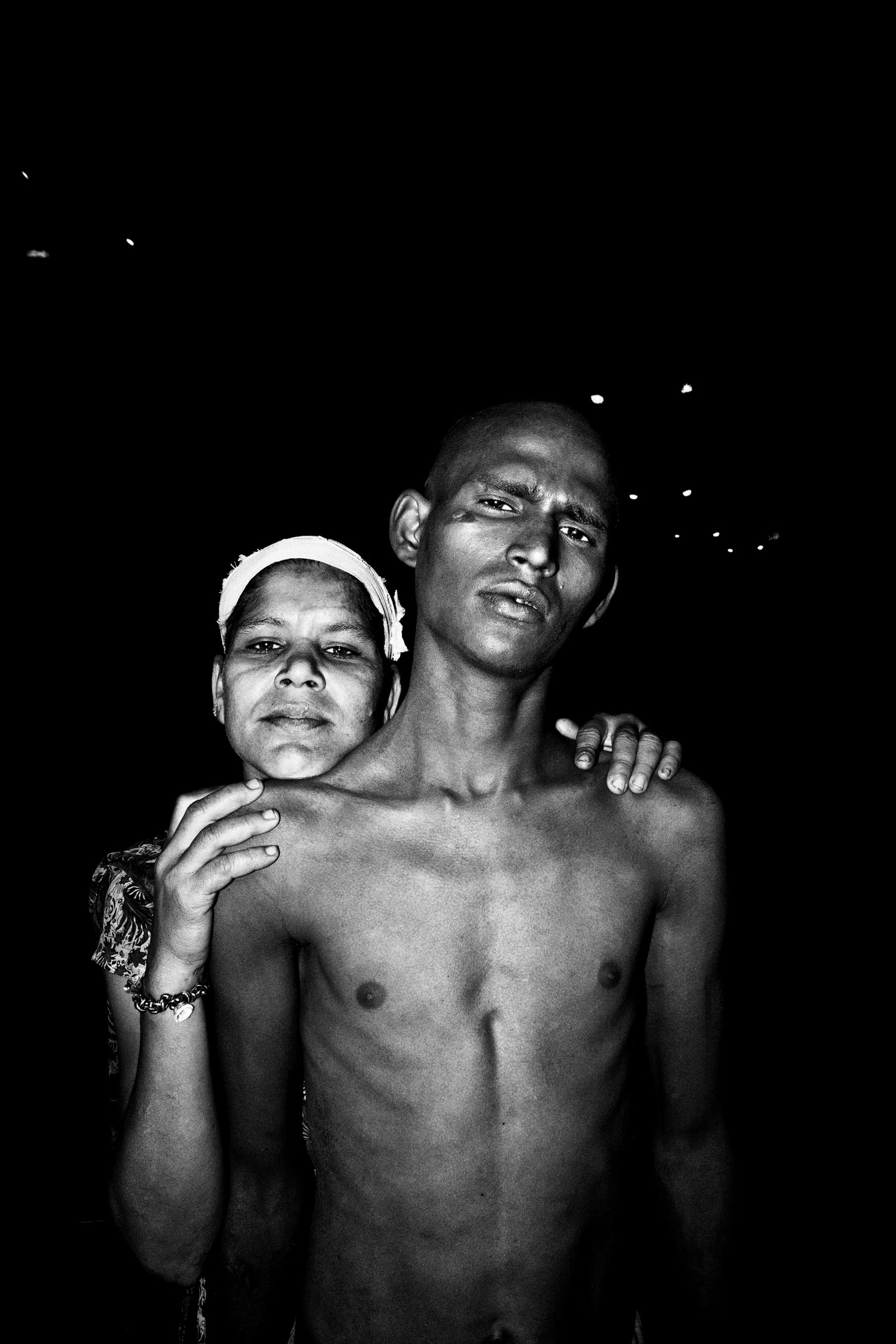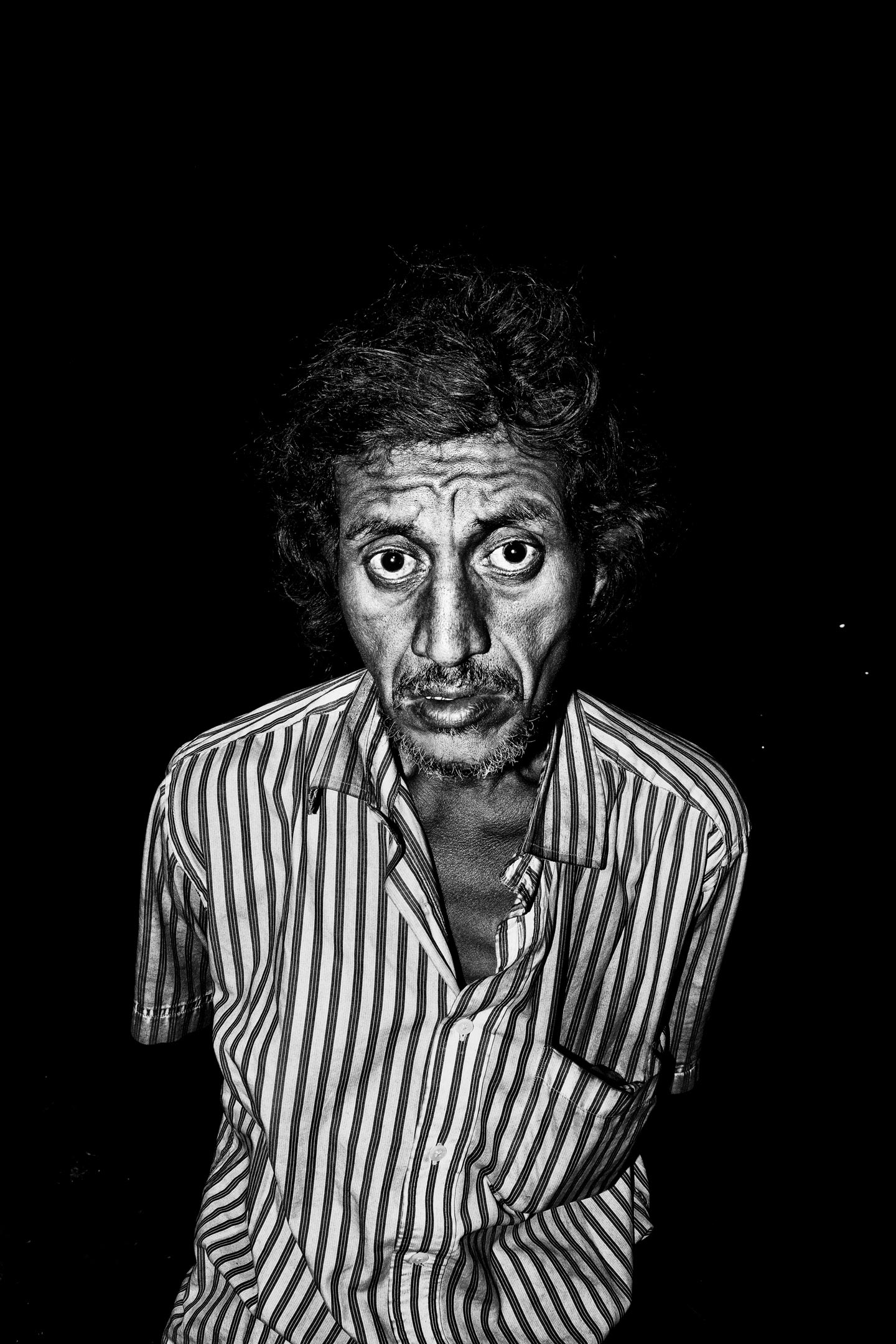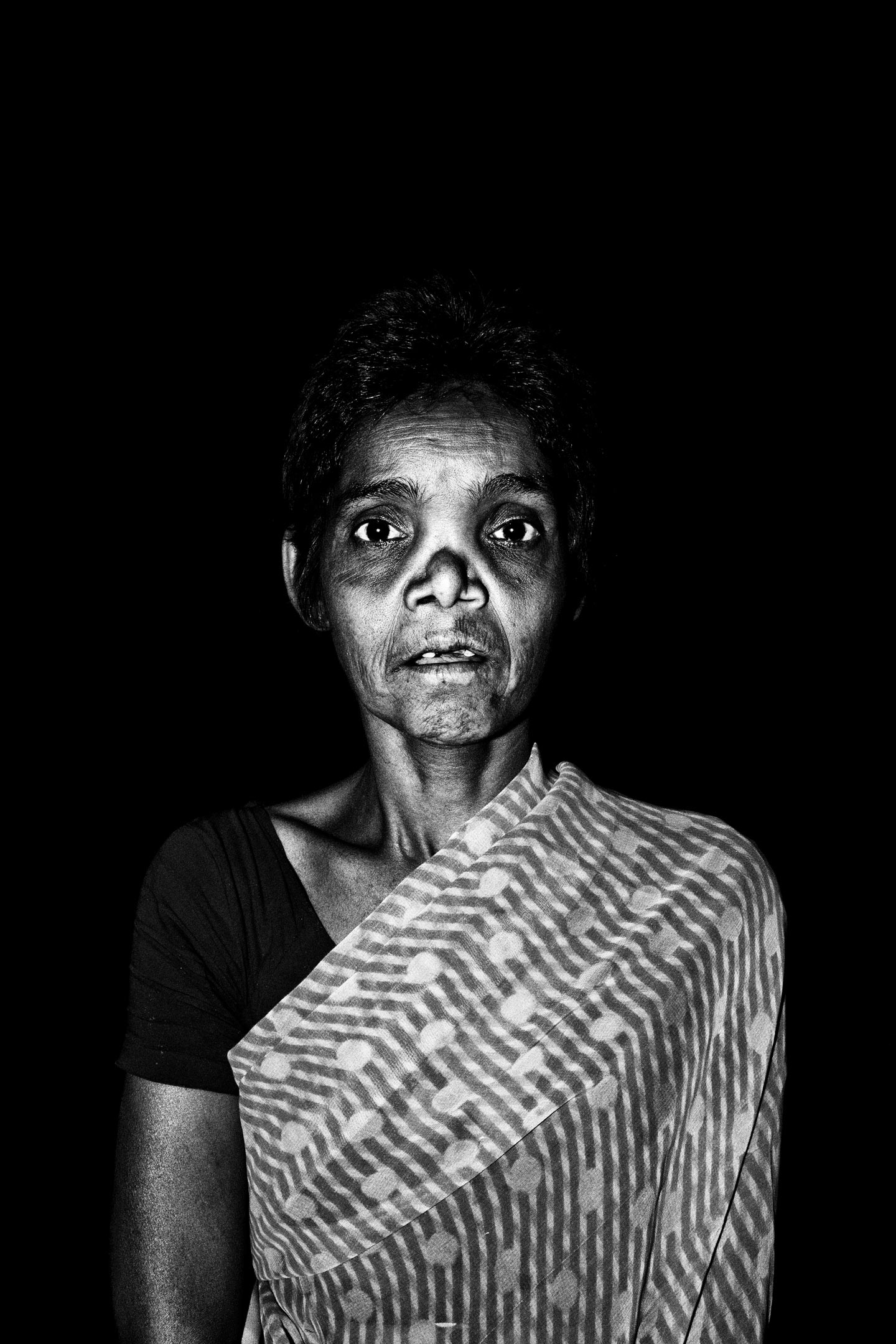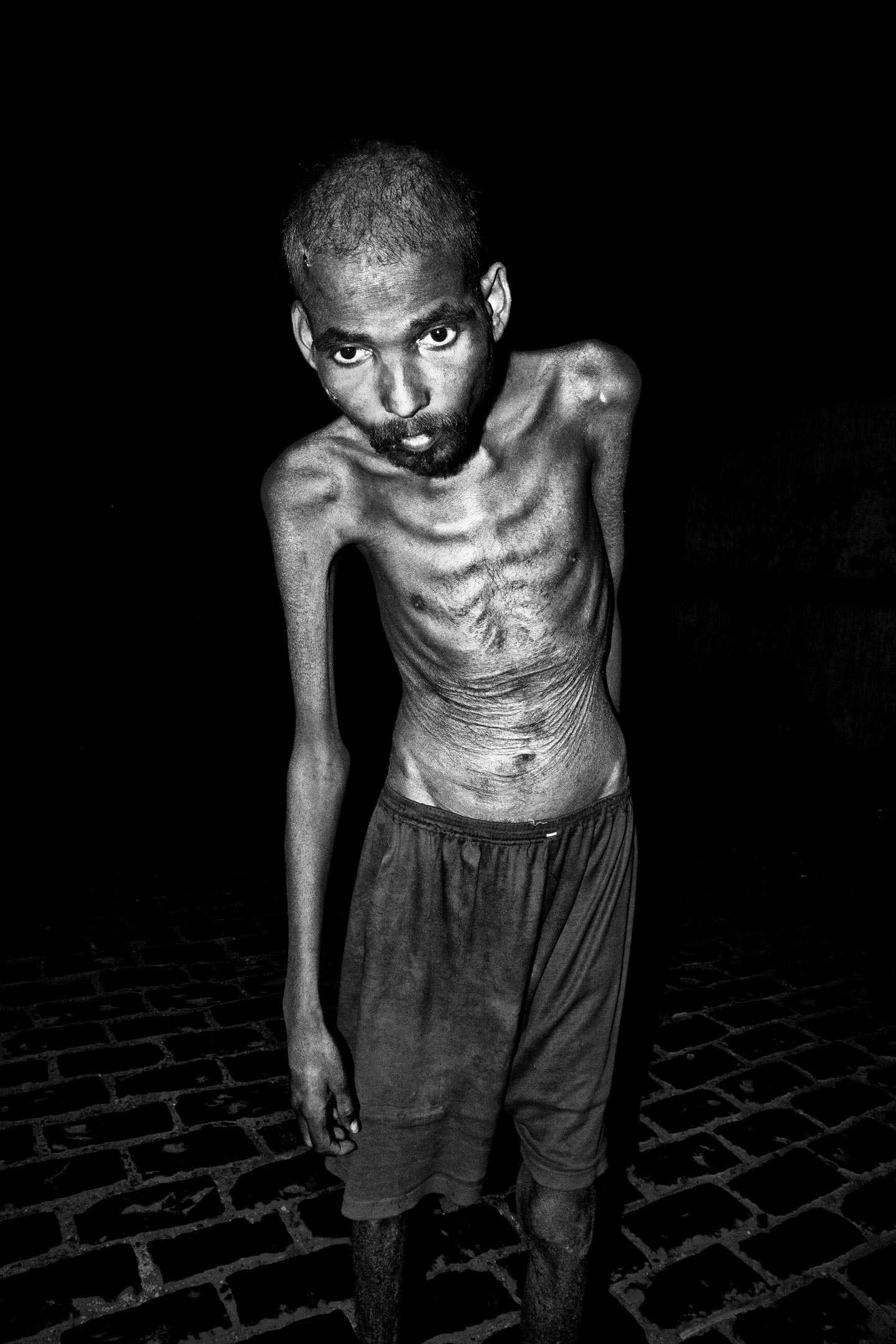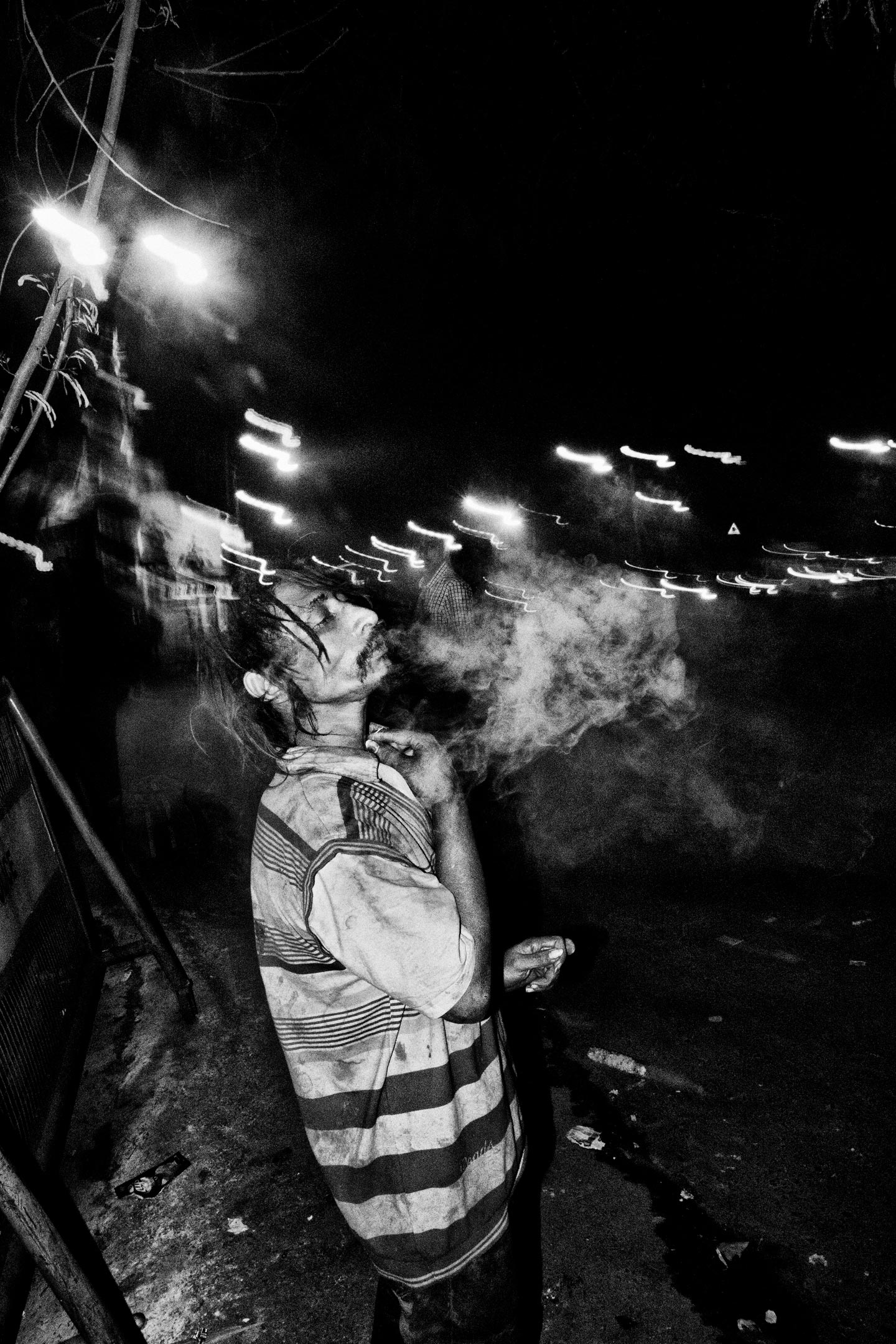 Who are the people portrayed in the images? Can you share some of their stories with us?
They are individuals I find myself drawn to emotionally. There are countless stories – of domestic abuse, sexual harassment, runaways, homelessness, madness and hunger; of people trying to keep at bay an impending death. I have weaved journals out of what I have heard, seen and experienced, which can be read here. It starts off as a hopeful note and ultimately becomes disturbingly dark.
Your subjects have different looks on their faces, ranging from sad to angry and smiling. How did you approach and interact with them?
Most of my work is collaborative in nature: I like for the person I photograph to take an active part in the shooting process. Initially, in the very early stage of the project, I was jumping onto people, making images aggressively. But that approach didn't work out well – I am not that sort of a person, it is not my visual language. So gradually I found out collaboration was better for me. I take a lot of time interacting with people, getting to know them (and jotting notes in my tattered notebook), sharing jokes, sharing snacks, building a nice rapport, basically. Then I make my images.
There are also times, when the emotional conditions of certain individuals are such that no conversation is possible. In those cases, I try to find out if my presence is accepted – if not, I move on.
Why did you decide to take the portraits at night?
The darkness of the night, for me, acts as the black background that one may use in a studio.
What were you trying to capture in your images?
I don't know if there's anything particular that I am trying to capture. It's just that, there are certain people and certain scenarios that I find myself responding to, again and again.
How do you hope viewers react to Angst?
I want my images to shock people, to provoke a reaction. Cause a bit of psychological tension. Maybe make people feel angry, and even disgusted.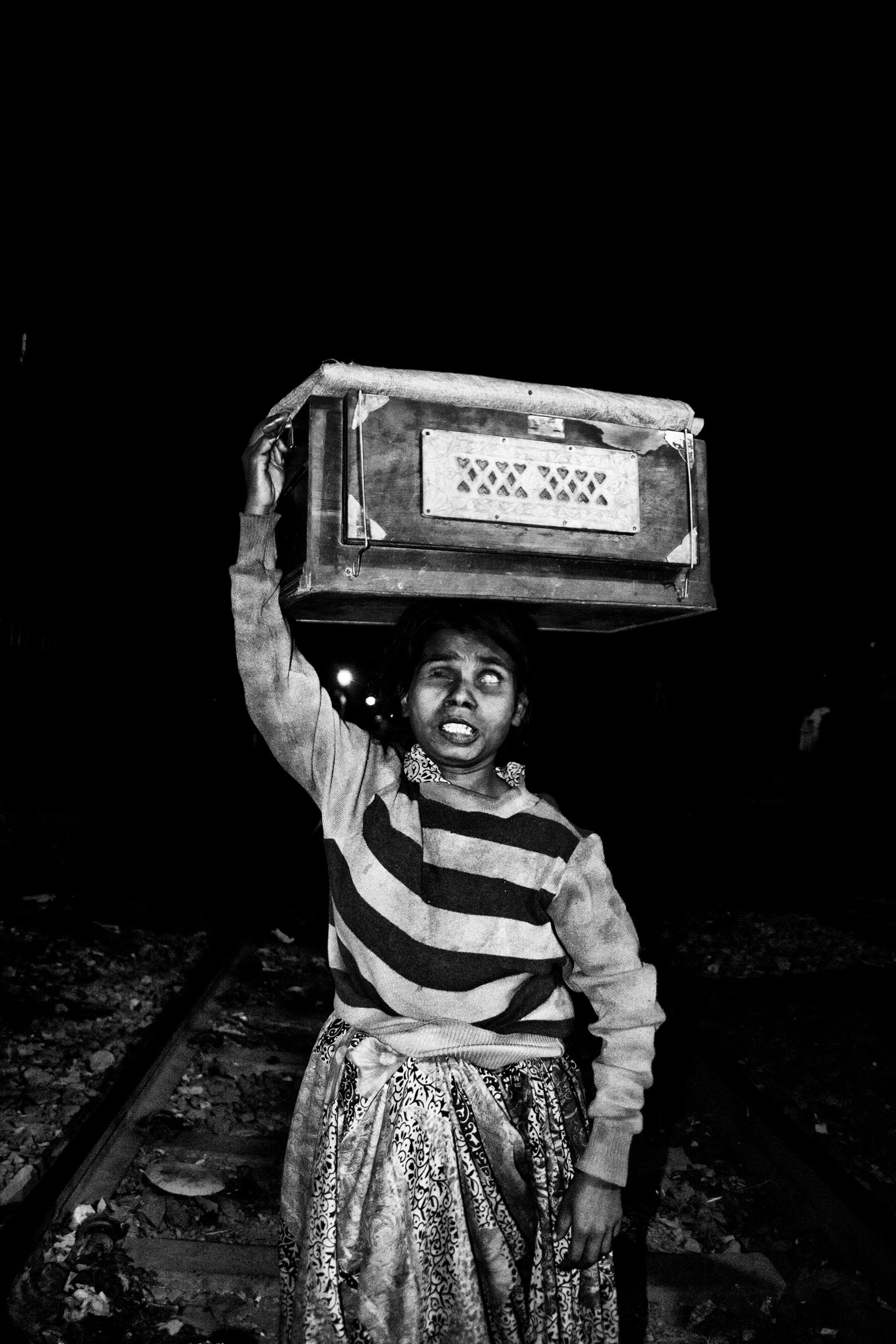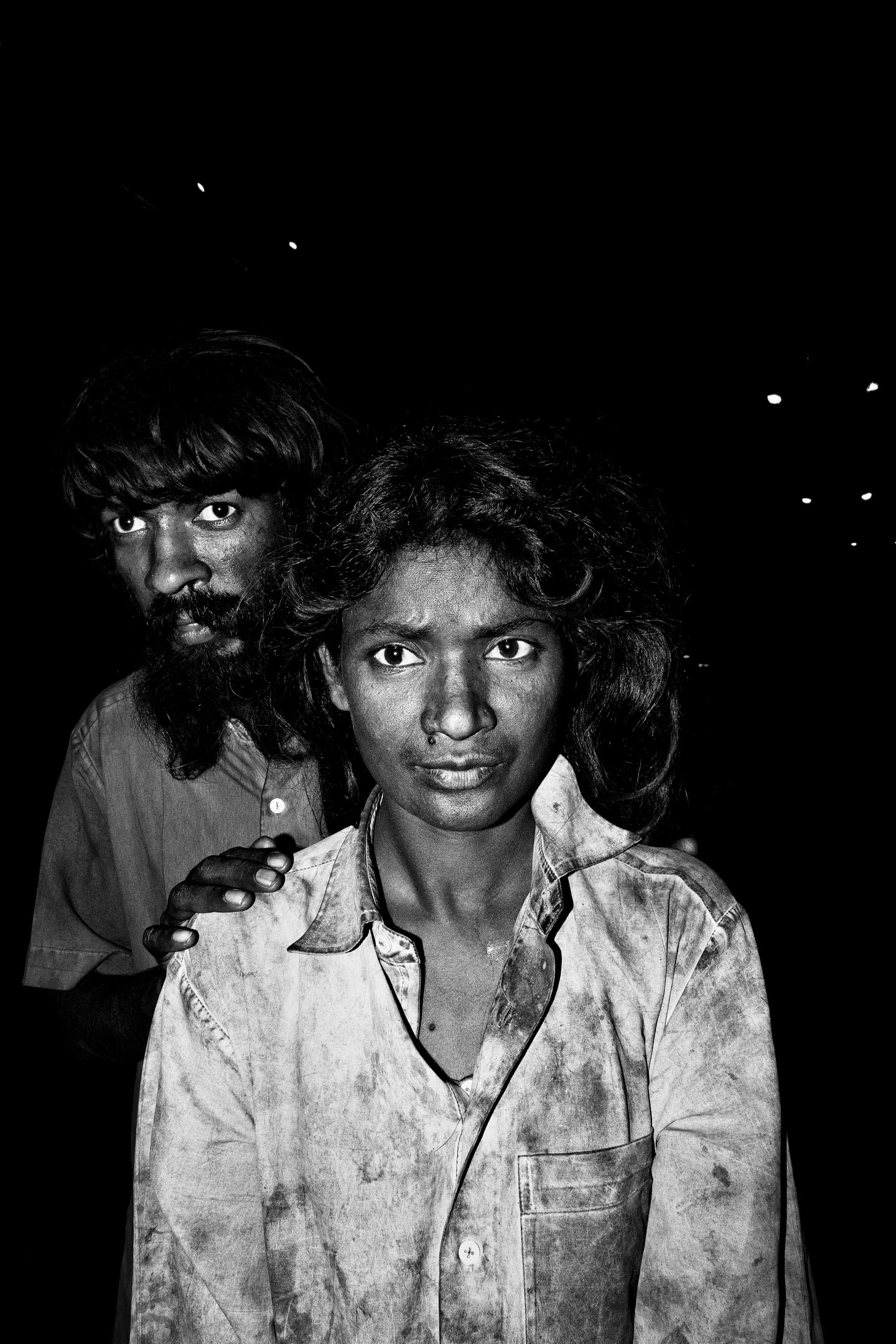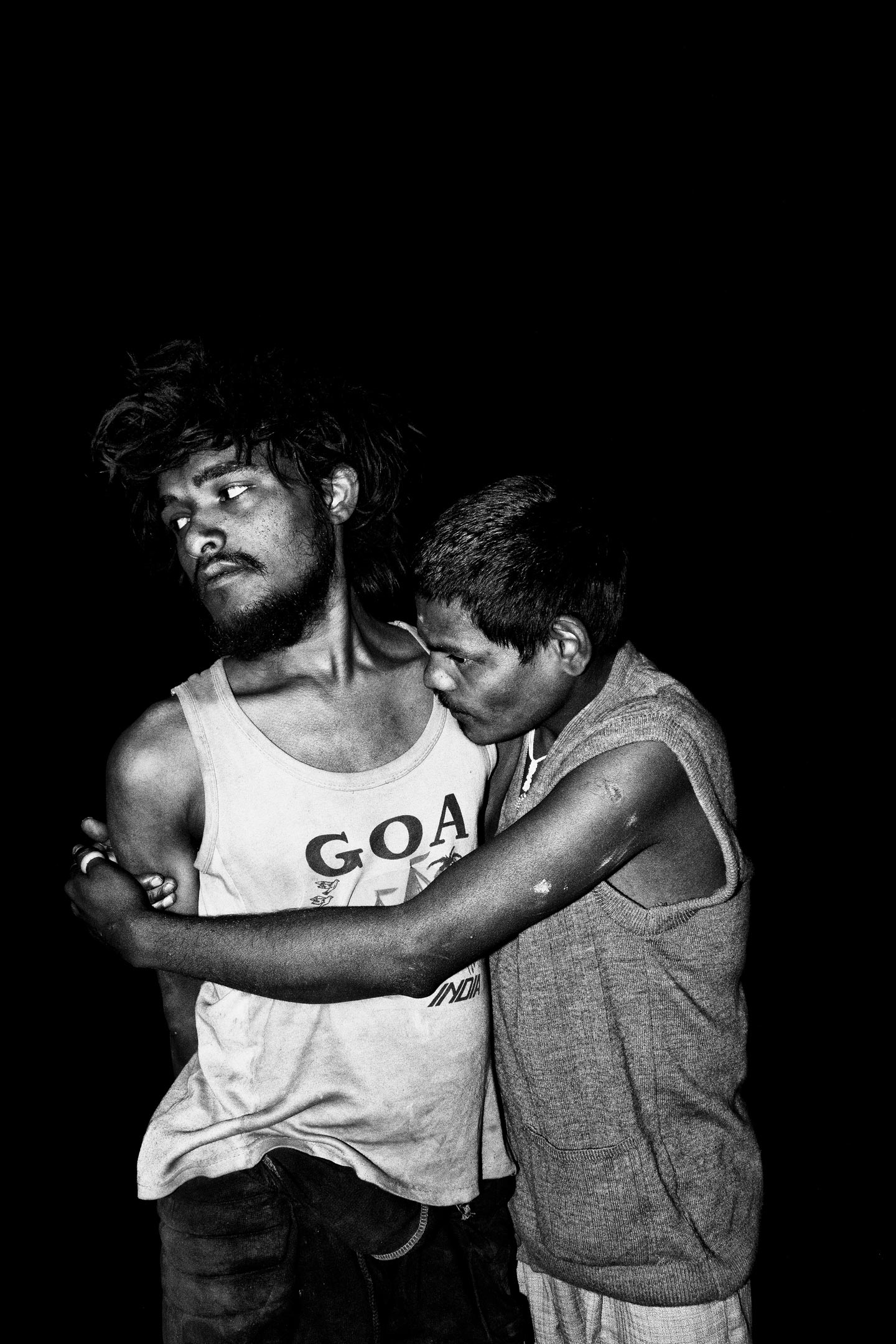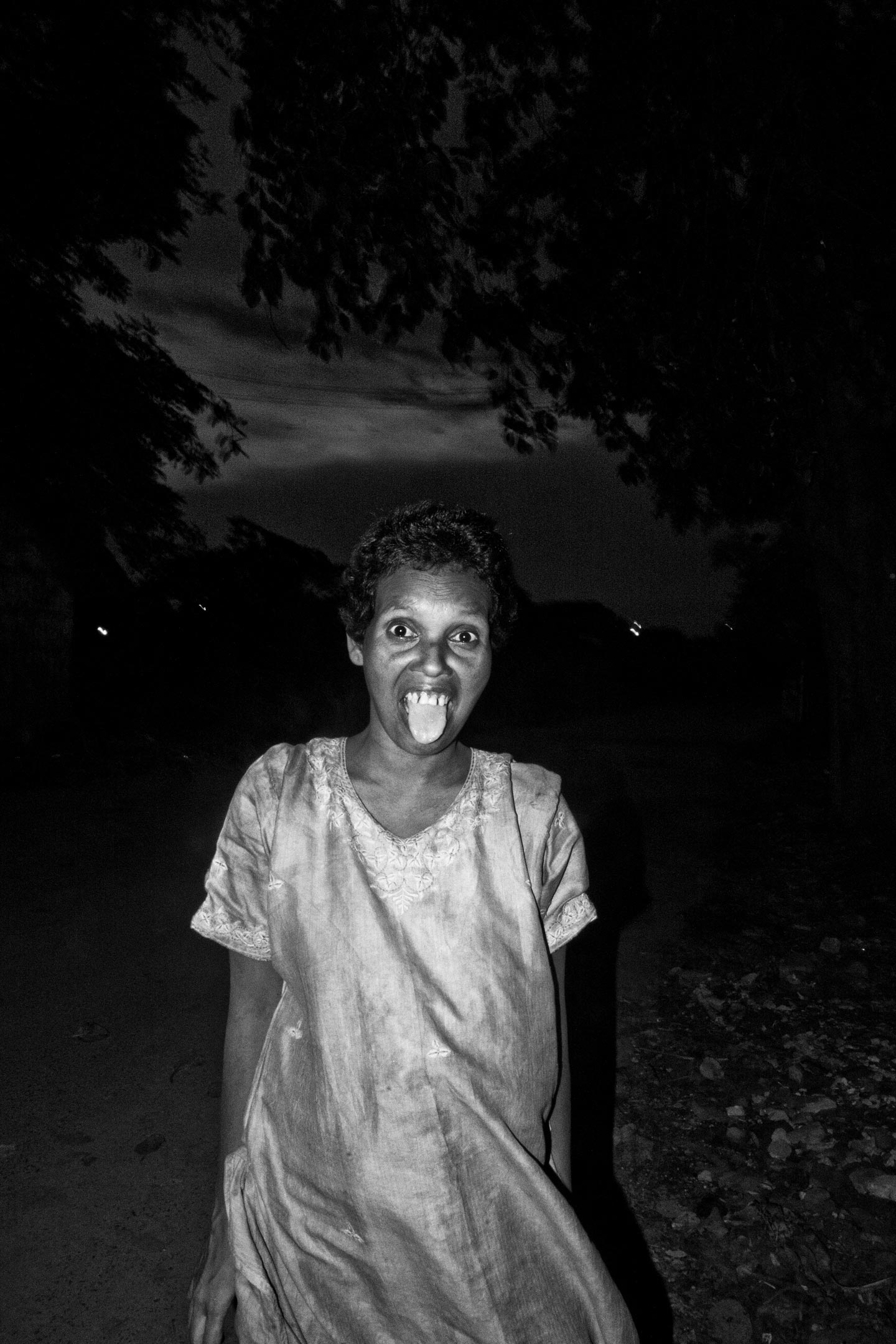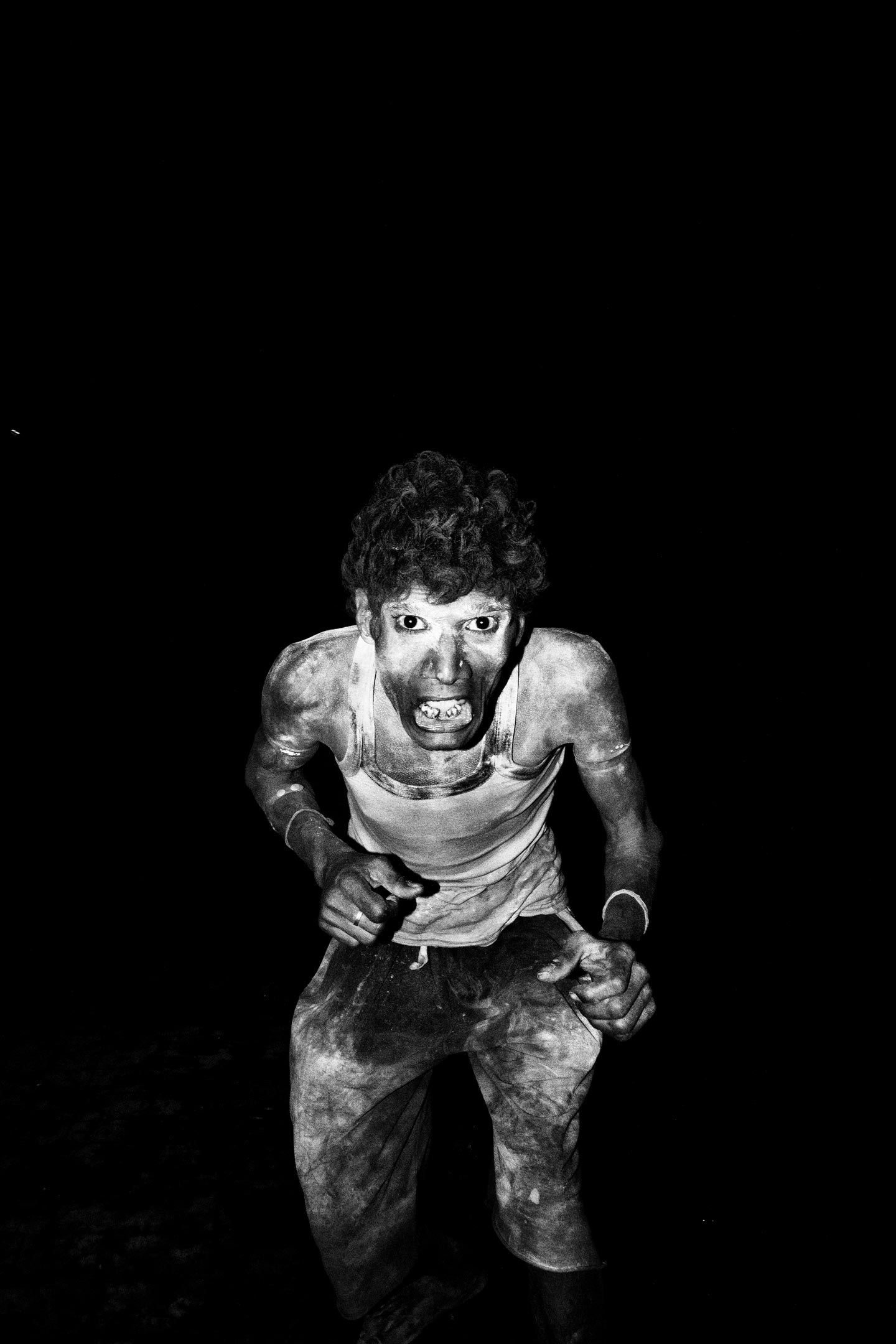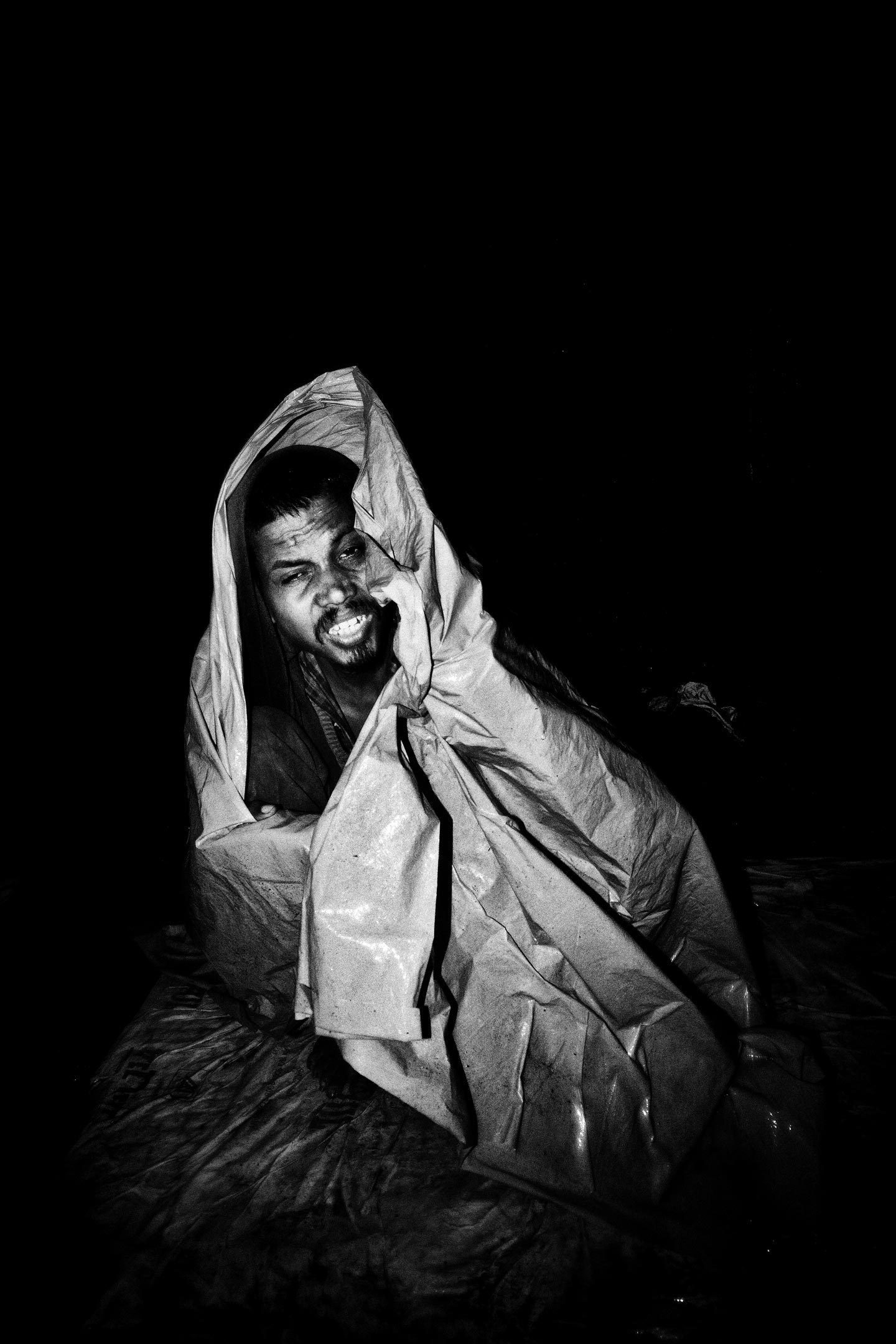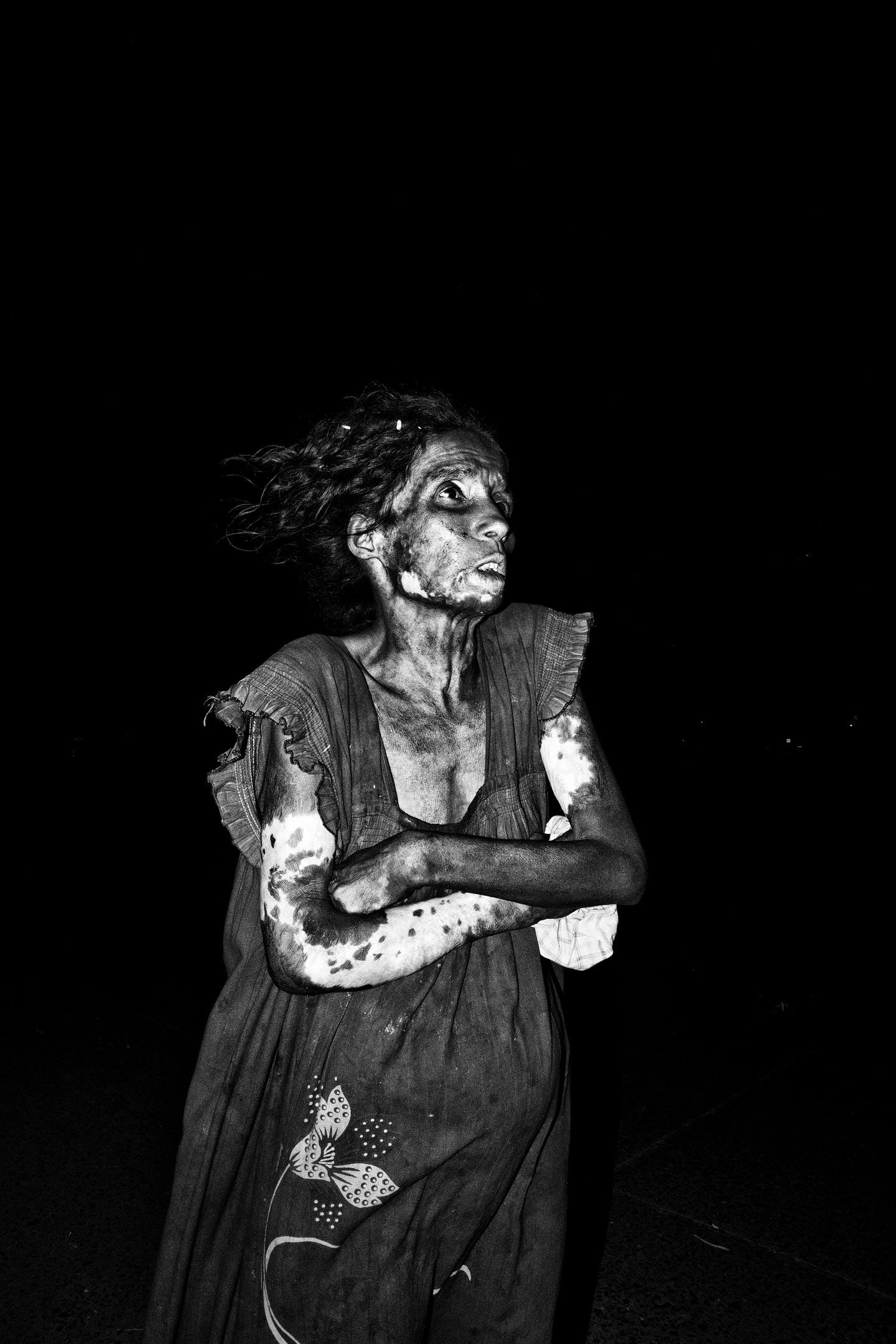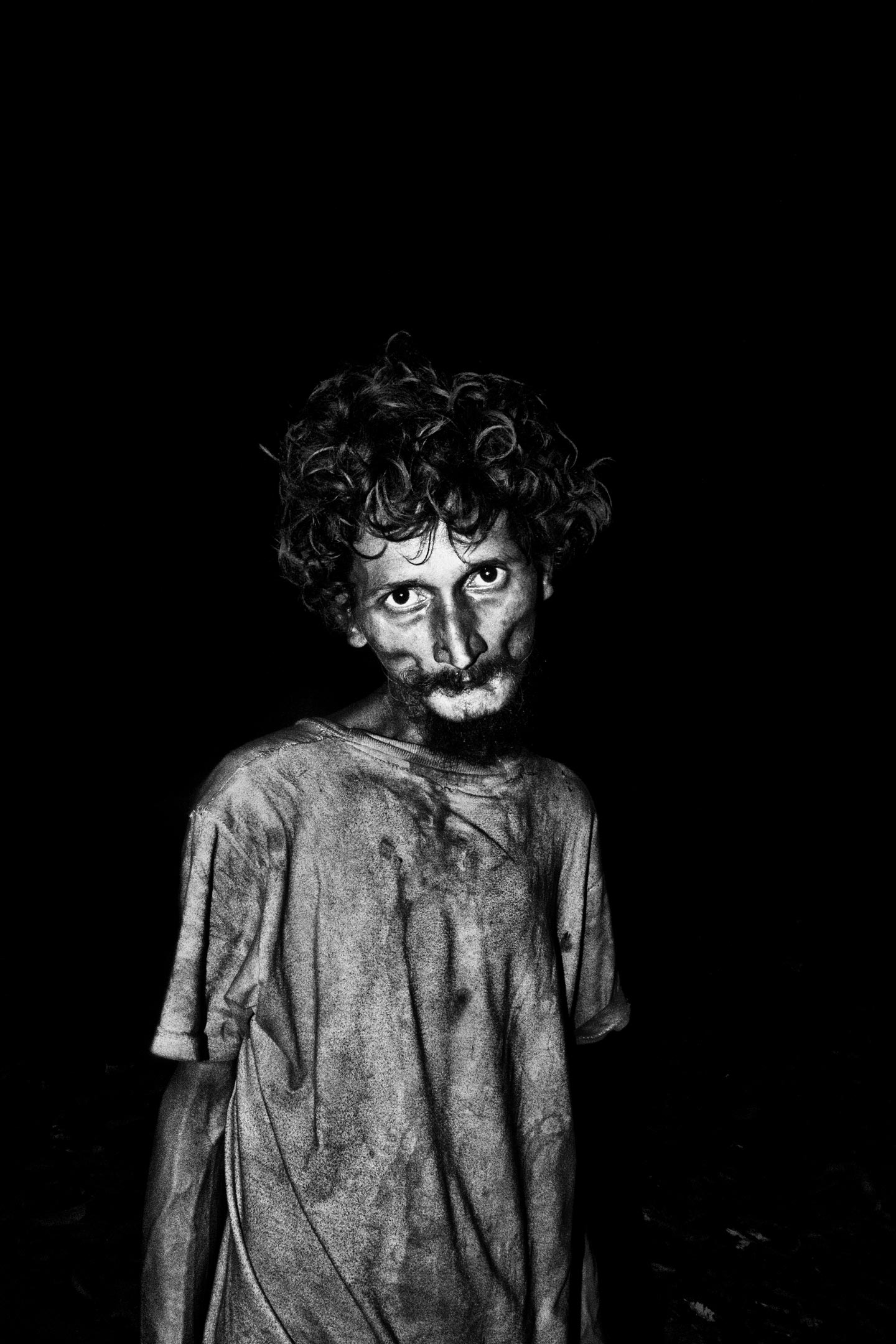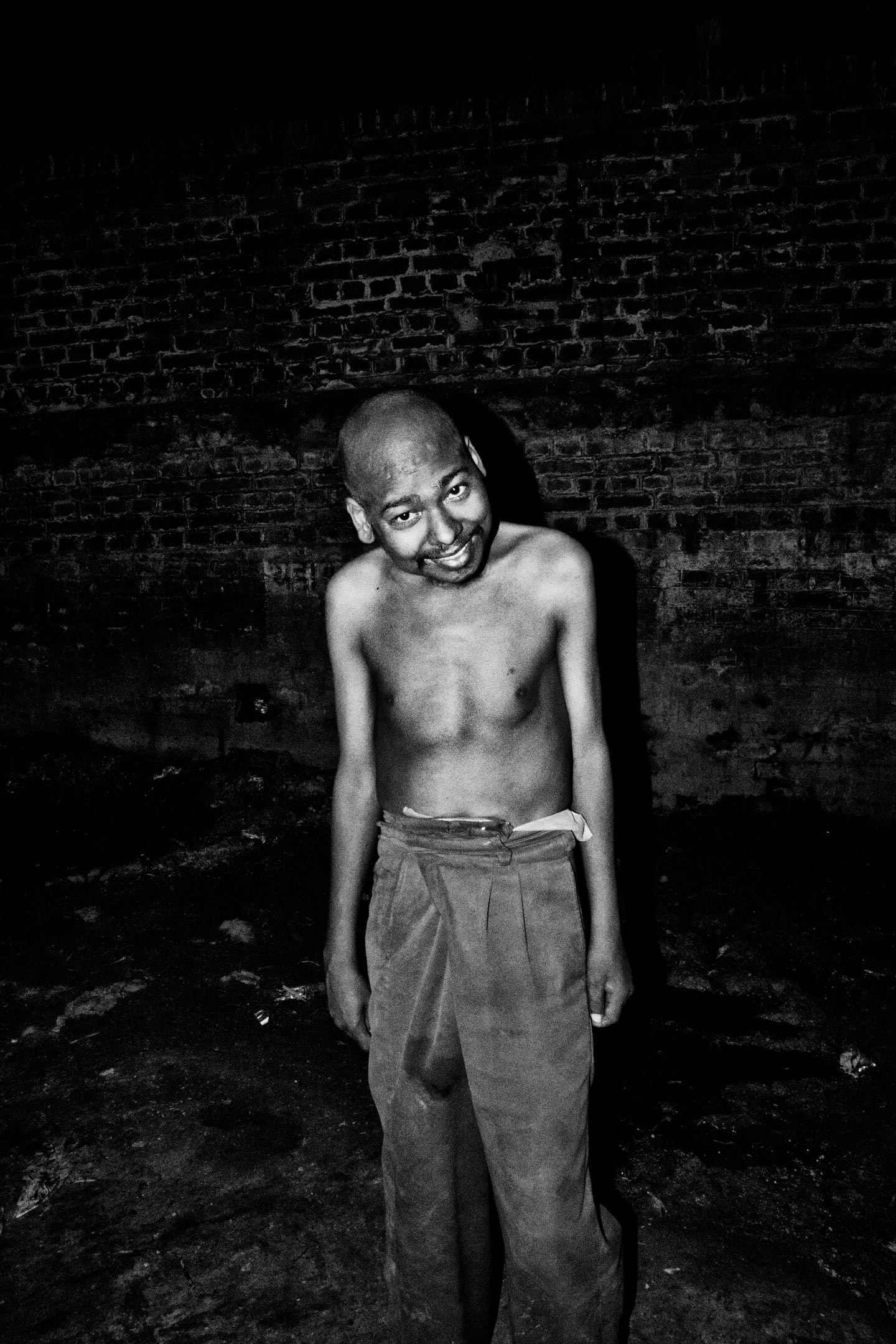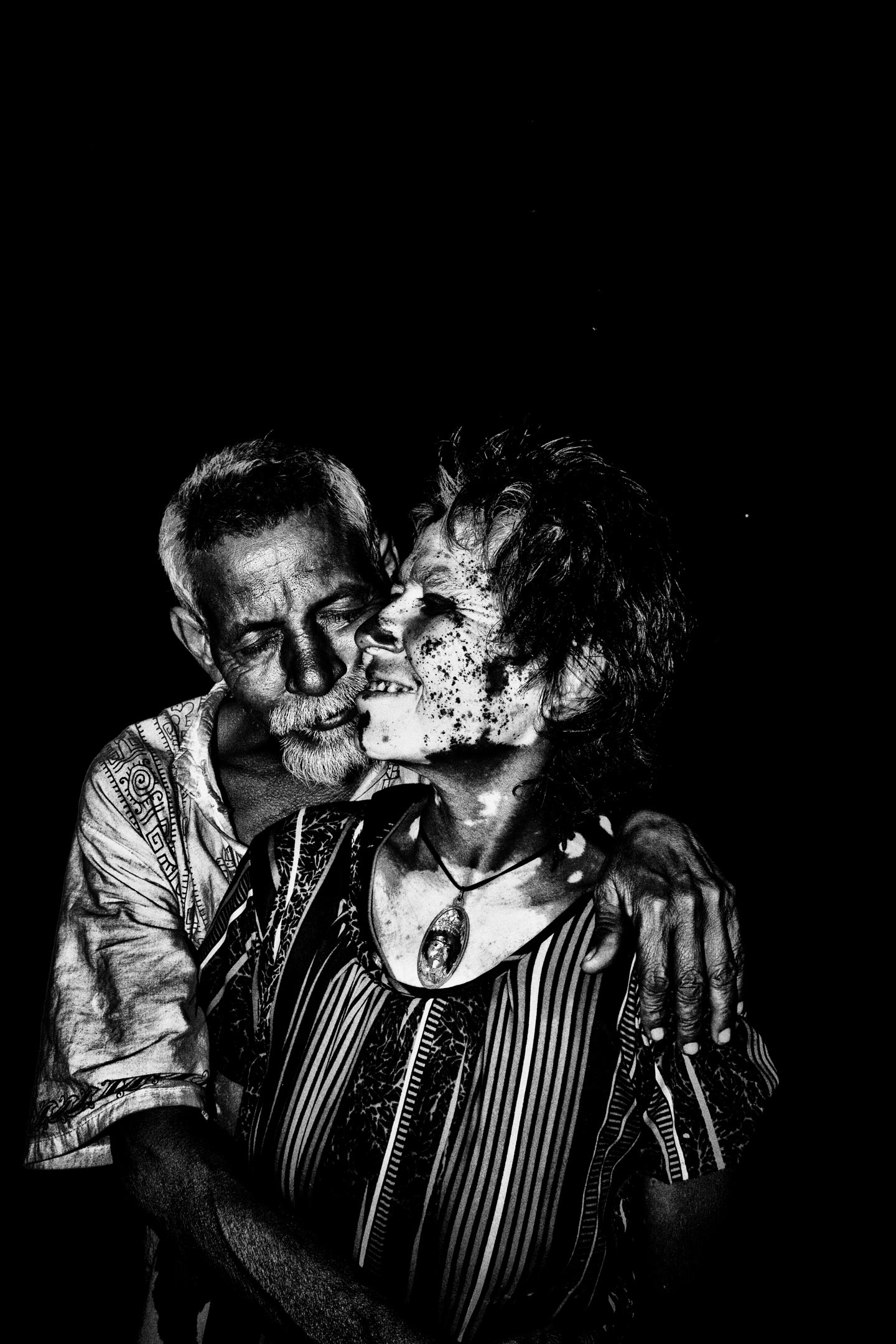 Did you have any specific references or sources of inspiration in mind while working on Angst?
When I started out, I was very naïve. And romantic too. I started working on this project with the idea that it will remain as an honest record of my youth. I didn't want to perish having done nothing… I saw that time was running out: the freedom of youth without any responsibilities, it was vanishing like quicksand. So, I wanted to use these few years to the fullest, and do something meaningful with them.
What have been the main influences on your photography?
I have been greatly inspired by the stinking literature of Hubert Selby Jr. –
Last Exit to Brooklyn is amongst the few books which tremendously influenced me. I also love Charles Baudelaire and the short stories of Charles Bukowski. Recently I have been reading Henry Mayhew's London Labour and London Poor. They date back to Victorian times, so they're somewhat sanitized – yet, it is a beautiful account of London's underbelly. I want to do something like that in Kolkata some day, perhaps.
I am studying the work of Norwegian artist Edvard Munch these days.  I've also been fortunate to have learnt about life and photography from great teachers during my years as a photographer, but I'll refrain myself from naming them because they are very close to me.
Who are some of your favorite photographers?
I admire Don McCullin greatly. When I first became interested in photography in 2005, Don McCullin's works were the first photographs I found myself drawn to. I still have that yellowed Collins edition of The Great Photographers series devoted to Don. He is my hero.
Among photographers who are no more, I admire Weegee, E.J. Bellocq, Diane Arbus, Francesca Woodman and Christer Strömholm a lot – they have led interesting lives. I also love Larry Clark, Boris Mikhailov, Nan Goldin, Antoine d'Agata, Max Pam, Miron Zownir. Then again, I'm not only interested in a particular genre of photography. I have great respect for Josef Koudelka, Peter Beard, Alec Soth, Sarah Moon, Sophie Calle, Olivier Cullman, Thomas Ruff, Dayanita Singh, Max Pinckers… I could go on and on; the list is endless.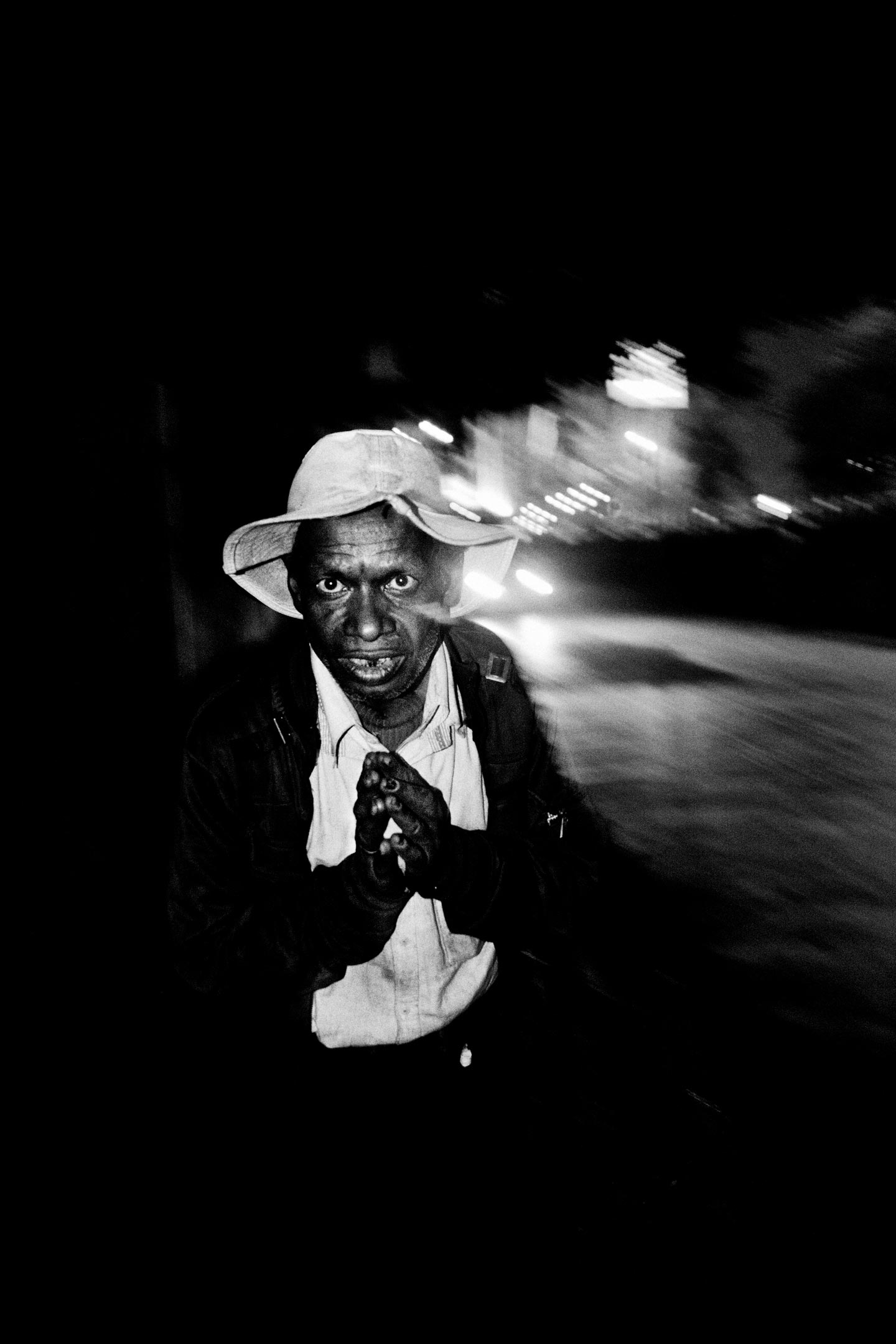 Choose your #threewordsforphotography.
Longing. Loneliness. Introspection.