#FotoWeb – Ten Best Photography Links from Last Week (18 – 24 August)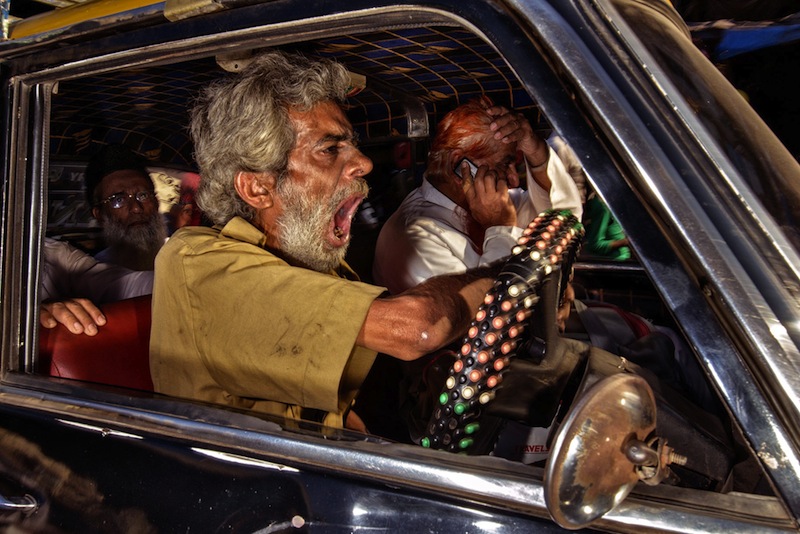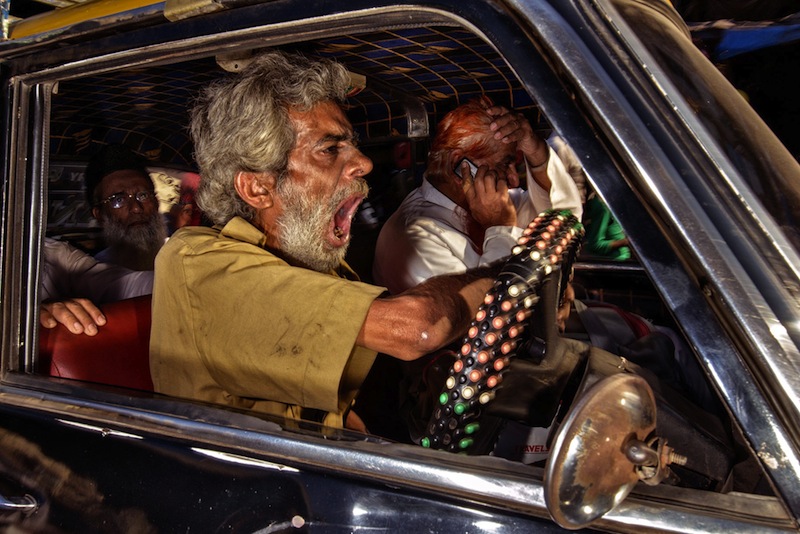 © Dougie Wallace
Every week, we select ten links to photography features that we liked the best over the previous seven days. Subscribe to our weekly newsletter to receive #fotoweb in your email inbox. And maybe you want to suggest a link in the upcoming weeks? Include the #fotoweb hashtag in a tweet – we'll keep track of it.
See all previous episodes in the #fotoweb series here.
***
Take a Ride in one of Mumbai's Iconic Taxis Before It's Too Late
A 2008 law makes it illegal for a car older than 25 years to circulate on the streets of Mumbai. This has endangered the city's mythical Premier Padmini taxis. Very cool photos from inside the taxis by Dougie Wallace. Via Slate.
Les chats sont des hommes comme les autres
Cats! Photographs by Jamie Campbell, via Our Age is 13.
Sleep Driver
'Sleep Driver is the past and future reminiscences, slippage and clamors of beings, outpouring emotions, latitude of my observation, realisation and recurrence of unknown.' Cool, right? The pictures are even better. By Sayed Asif Mahmud, via Invisible Photographer Asia.
Instagrammers in Series
Our friends over at Oitzarisme have made a selection of Instagram feeds based on series of the same subject. Including legs, cars and chewing gum.
Paris Roof Tops by Michael Wolf
There's something about Paris's roofs: if you frame them like Michael Wolf did, unexpected geometries suddenly reveal themselves… Via Ignant.
Nothing Special
Despite the title of his series, there's everything special in these images by Martin Kollar. Each one captures something odd, be it a female bodybuilder training with a door, or a man sticking his head in a drain while a chicken looks on. Via This Is Paper.
We Almost Lost Detroit
Who knew? Richard Avedon's nephew, 23 year-old Michael Avedon, is a promising photographer, and he took great portraits of Detroit's residents. Via Dazed Digital.
Afropunks, Come as You Are
Awe-awe-awesome portraits of African punks by Phil Knott. Via NYT's Lens.
Dearly Departed
Heidi Kirkpatrick combined old photographs of deceased individuals with found objects to a spellbinding effect. Via LensCulture.
Alimentations Générales
Paris's épiceries are small grocery shops which are usually open 24 hours a day, and they're disappearing because of the big supermarket chains. Marie Hamel set out to document them before they vanish completely. Via Il Post.
© Patrick Joust
And from Fotografia Magazine: 
10 Photographers You Should Follow on Tumblr – Vol. #2
Last Best Hiding Place – An Interview with Tim Richmond about the American West
The Magical Affection of a 12 Year-Old Bangladeshi Boy for Horses
Spellbinding Images of Colorful Circles Show the Potential of the Photographic Process
Erotic Friday #4 – Lina Scheynius
***
Make sure you receive the future updates in our #fotoweb series by signing up to our weekly newsletter, or connecting with us on Facebook and Twitter.